Karen Koster has shared a sweet snap with her adorable kids as she celebrates her husband John's birthday.
The pair have been married for over six years, and have three kids together, JJ, Finn and baby Eve.
Taking to Instagram, the Ireland AM and Xpose presenter shared a rare family snap from John's birthday celebrations.
"Last night celebrating John's birthday!," she captioned the picture.
"Thought I'd done a great job with the presents/cards/cake but forgot candles so tea lights had to do.
"It's always something! And it'll be years before Mom & Dad get a birthday cake that isn't a superhero!"
The star of Virgin Media show, Mummy Guilt, previously opened up about adjusting to life with three kids, and how her approach has changed since welcoming one-year-old Eve last June.
"The lack of sleep is very hard and your coping mechanisms are depleted," she told VIP Magazine.
"One thing I did after having JJ is, if John said, 'Is there no milk?', I tried not to take it personally. Before I'd be like, 'I can't believe you asked me that, do you know what I did for the whole day?'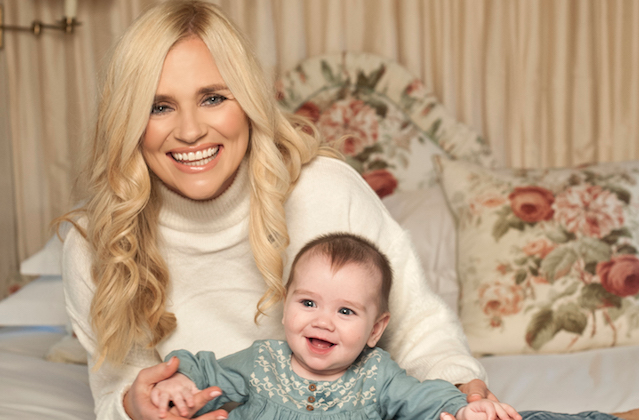 "Whereas now I'll say, 'No, there's none, would you go the shops?' Or I'd say, 'John apparently it was on the news that men are now allowed to go to the supermarket!' I've had to literally re-wire my brain," she revealed.
How sweet is Karen's little family?!