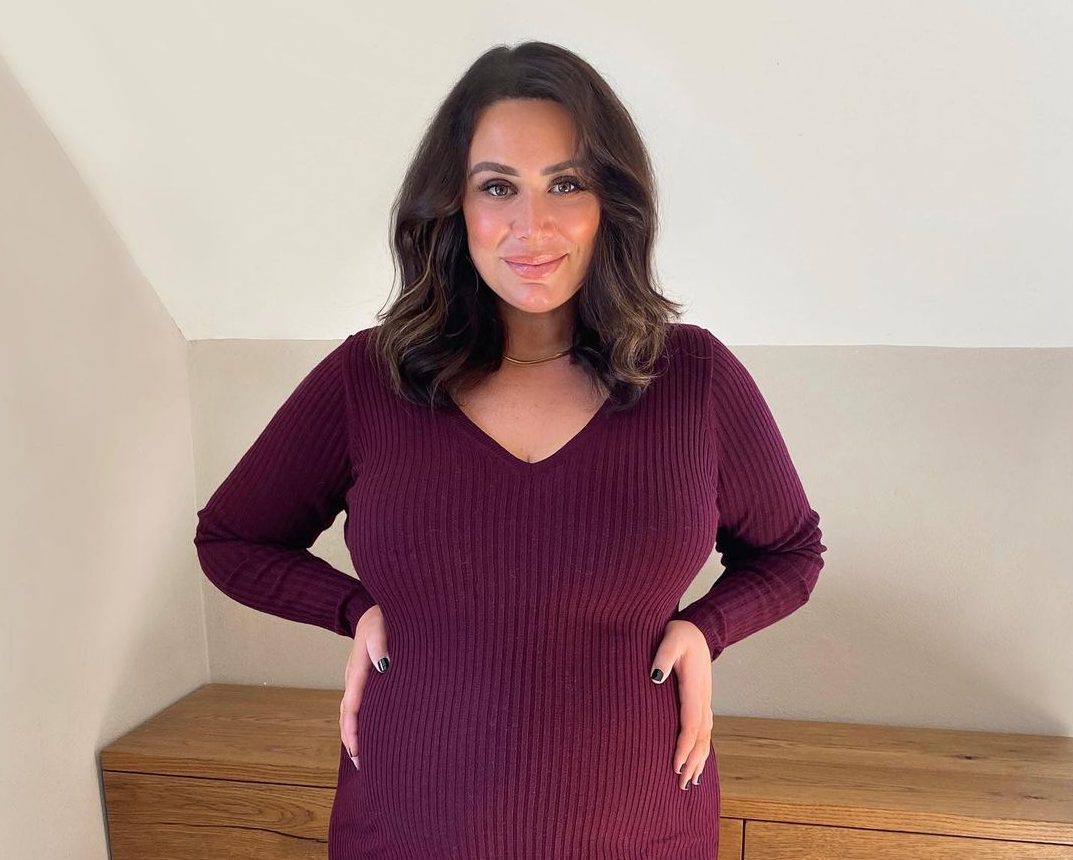 We have a name!
Joanne Larby has revealed her son's name to be River Larby O'Flynn.
In a sweet Instagram post the influencer wrote, "River Larby O'Flynn, 9lbs 8oz of pure deliciousness, with long legs and a shock of thick dark hair, you arrived at your own time, in your own way and guided me through a very long and intense labour with lots of curve balls.
"Although my birth 'plan' completely went out the window, you taught me to face my fears and get you here in the safest way possible. Everything I do from that moment was, and is for you #birthisbeautiful #womenarewarriors."
Friends of Joanne shared their love in the comments with Sile Seoige writing, "Stunning photos…huge congrats again! Sending healing vibes for a good recovery and enjoy all those newborn snuggles, getting to know him," and Jodie Wood saying, "Congratulations guys, he looks perfect."
Announcing the happy news to social media this week, Joanne and her fiancé shared that they've had a gorgeous baby boy. Posting a black and white snap of the little one she said; "Last night at 12.05am we welcomed the most beautiful little boy earthside."
"Words cannot describe the feelings I've been experiencing since – it was truly the most intense, challenging, life changing marathon from start to finish, but boy were you worth the wait. I wish I had the words for this level of love."
A huge congratulations to the gorgeous family.