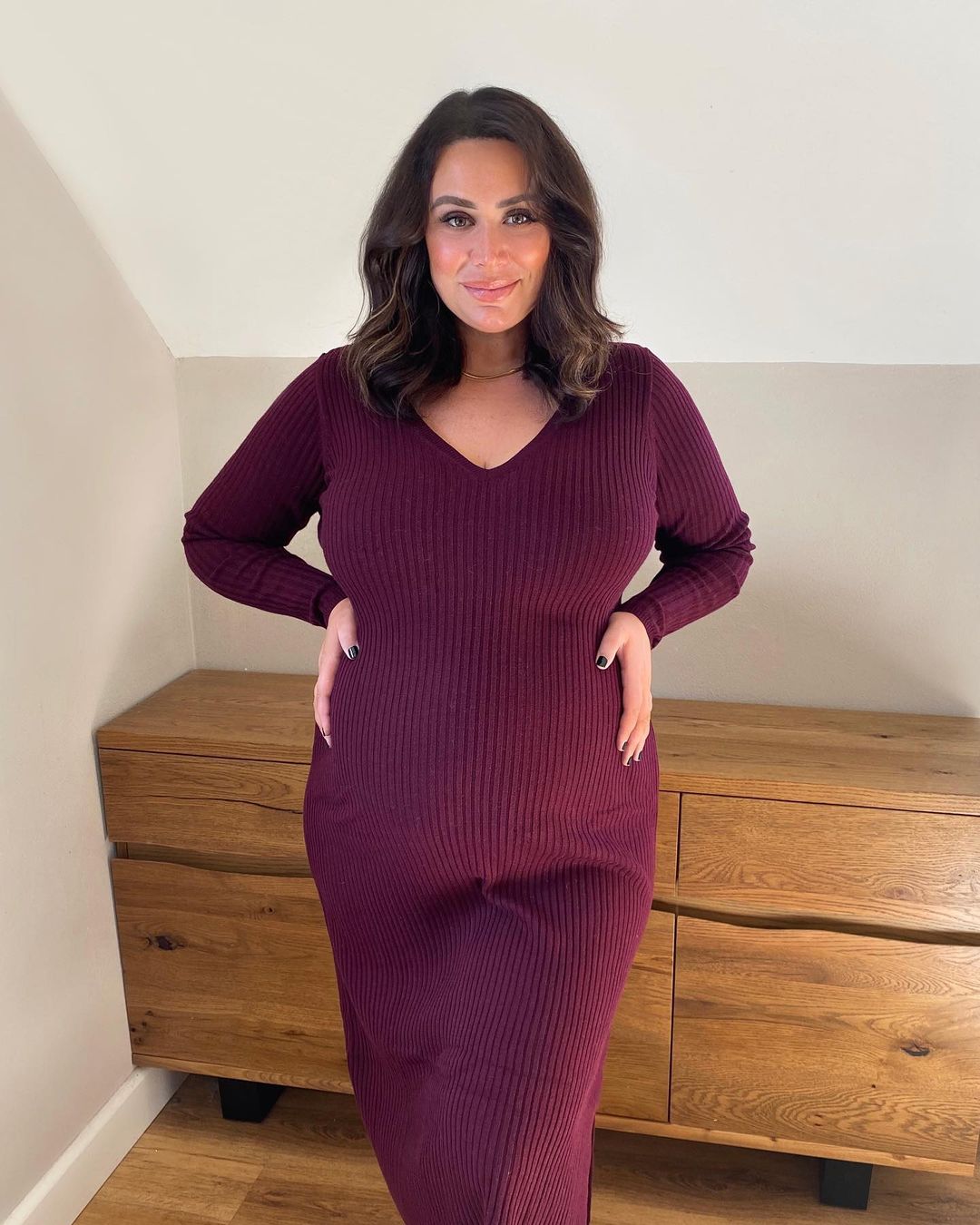 Joanne Larby is awaiting the arrival of her first child and they are very nearly here!
The influencer has updated followers by telling them she is now 40 weeks and has shared some tips for any other expectant mothers who are awaiting their baby's arrival.
Posting an Instagram of her belly and cake to celebrate 40 weeks Joanne wrote, "40 weeks of growing you inside me…so cosy it seems that you're requesting a late check out.
"Thankfully I'm still feeling really good *albeit tired and know it has been an utter privilege to carry you full term. When Adam handed me this cake last night he said it was to celebrate my greatest achievement so far, and I certainly feel it's been my most magical one.
"Mamas who went overdue, how did you find and manage that 'any moment now' feeling? I know I'm trying to work on that overwhelming sense of impatience…
"Some things I've found helpful have included not telling everyone my estimated due date. It's an estimate for a reason and only 5% of babies arrive 'on time'.
"Trust that your body and baby will decide their birthday. Your body has stretched to create and accommodate a human and brand new organ, trust it do the rest.
"Come off social media or turn off your phone. People are understandably excited for your little one's arrival too, but it can feel overwhelming or rushed when you have absolutely no control either way.
"Nurture yourself. Being pregnant for this length can be taxing on the mind and body. The lovely @gentlebirthofficial reminded me to eat delicious food, plan a little reward each day I go over and see friends or family to avoid feeling like a ticking clock.
"Keep hypnobirthing. Regardless of how you end up delivering your baby at this point doing breathwork, positive affirmations, and basking in the feeling of having them in your arms soon really helps."
Although we now know Joanne has made it to full term, the influencer recently admitted she kept her due date to herself to stop others commenting on her pregnancy.
"I purposely never shared my estimated due date for this reason. To avoid being hounded with the 'when is your baby coming' why isn't your baby here' are you still pregnant' comments, but it turns out they're unavoidable. There are lovely ways you can check in with a pregnant woman in her final days, this is not one of them," she said.
We are sending Joanne all the luck for her remaining days of pregnancy.