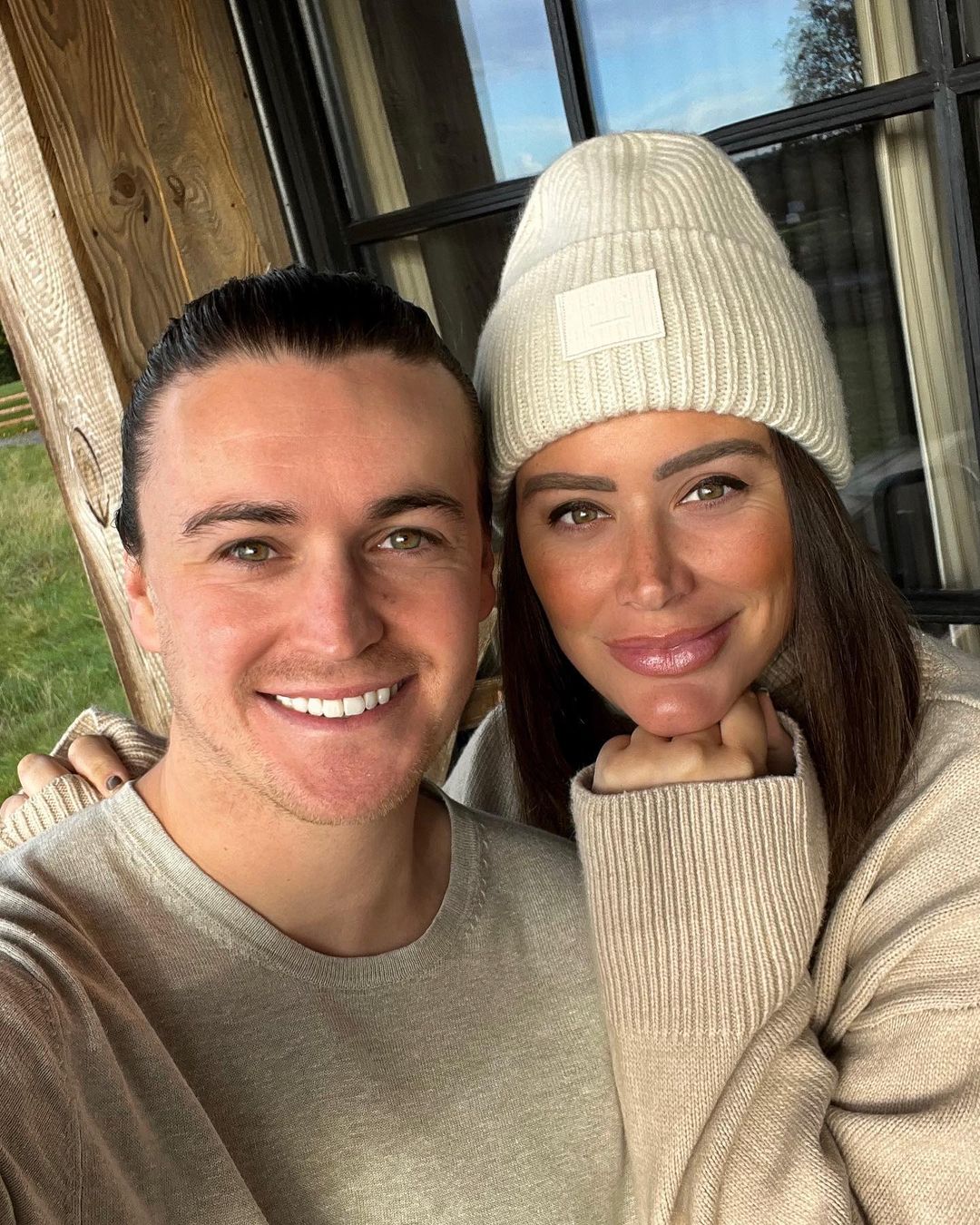 Influencer and new mom Joanne Larby has shared a sweet post celebrating four years with her husband-to-be Adam.
The pair got engaged over the festive period, but due to their son River's impending arrival, they didn't have much time to put thought into the big day. One thing they know for sure though, is that they want their baby to play a role in their nuptials.
"I'm excited to have our little one involved on the day too," Joanne told Evoke.
The pair are now celebrating four years together, with Joanne sharing a sweet picture of the two with the caption, "Happy 4 years to my rock, best friend, fiancé, and father to our greatest adventure yet…you truly light up our world and put a smile on my face everyday. Love you to the moon, back and beyond."
The happy couple welcomed their son River into the world on the third of February, she revealed her son's name "River Larby O'Flynn" in an Instagram caption shortly after his birth.
During her Q&A a follower wondered if she had a list of names to choose from before settling on River.
Joanne replied, "I've always loved the name River Phoenix (the actor Joaquin's brother). We both love the water, how it flows and abbreviates to Riv, so that was our chosen boy name before we even started trying for a baby – thankfully when he was born it suited him perfectly. We had narrowed it down to two girls names, and Adam was going to choose at birth."
Gushing over Adam's parenting skills she said,"
As for her fiancé, Joanne said,  "Adam was made to be a father, and it's made me fall in love with him all over again. He was always my rock, but over the past couple of weeks he became my beacon of strength."
Aww, happy anniversary you two!