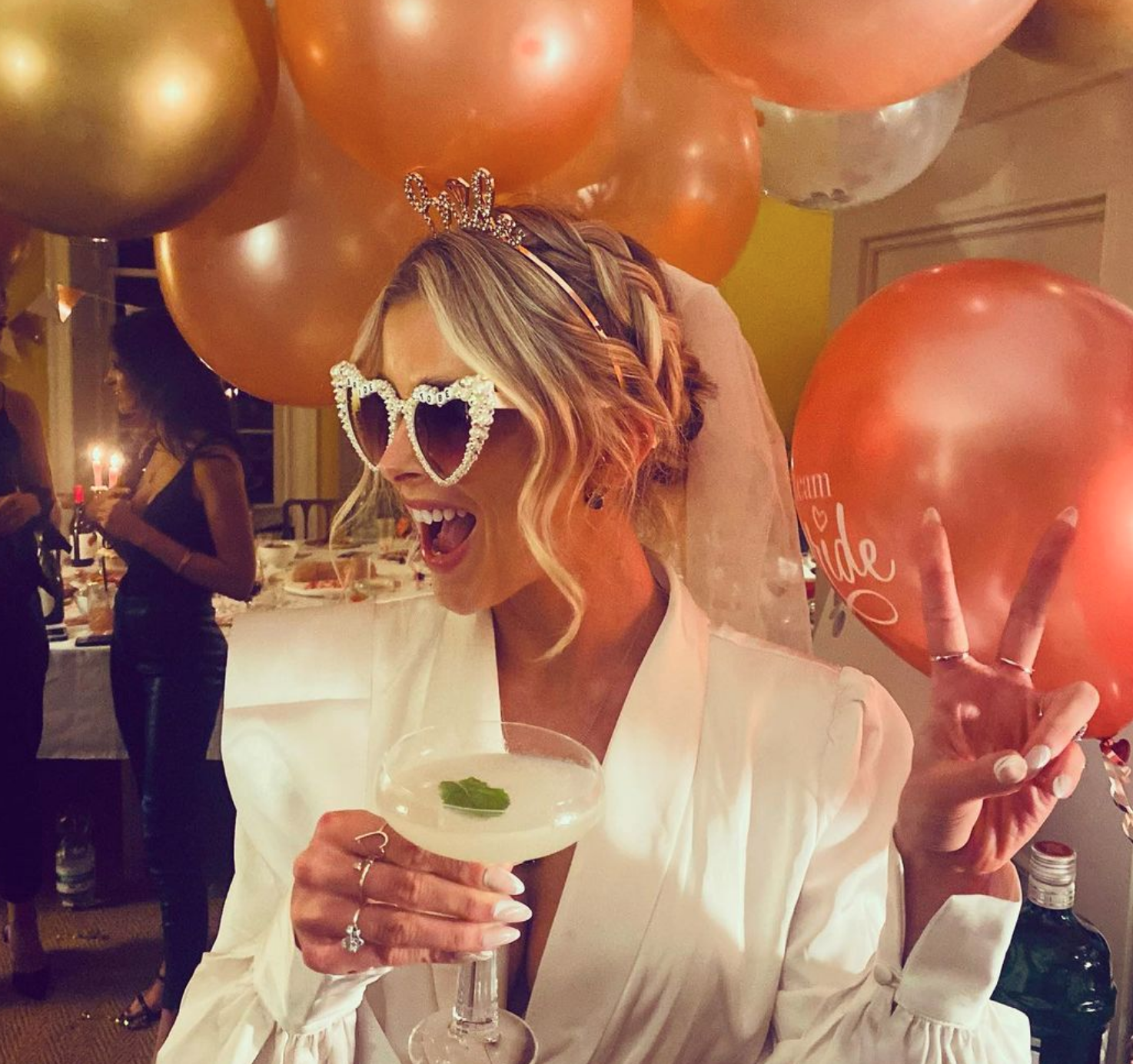 Jess Redden celebrated her hen party this weekend with her friends and sisters ahead of her wedding to Rob Kearney which she revealed in October is "very soon", so we can guess it'll be this side of Christmas. How exciting?!
The bride and her friends partied with a cardboard cut-out of Fiancé Rob as well as enjoyed a display of gorgeous cakes, treats and bubbles, personalised of course.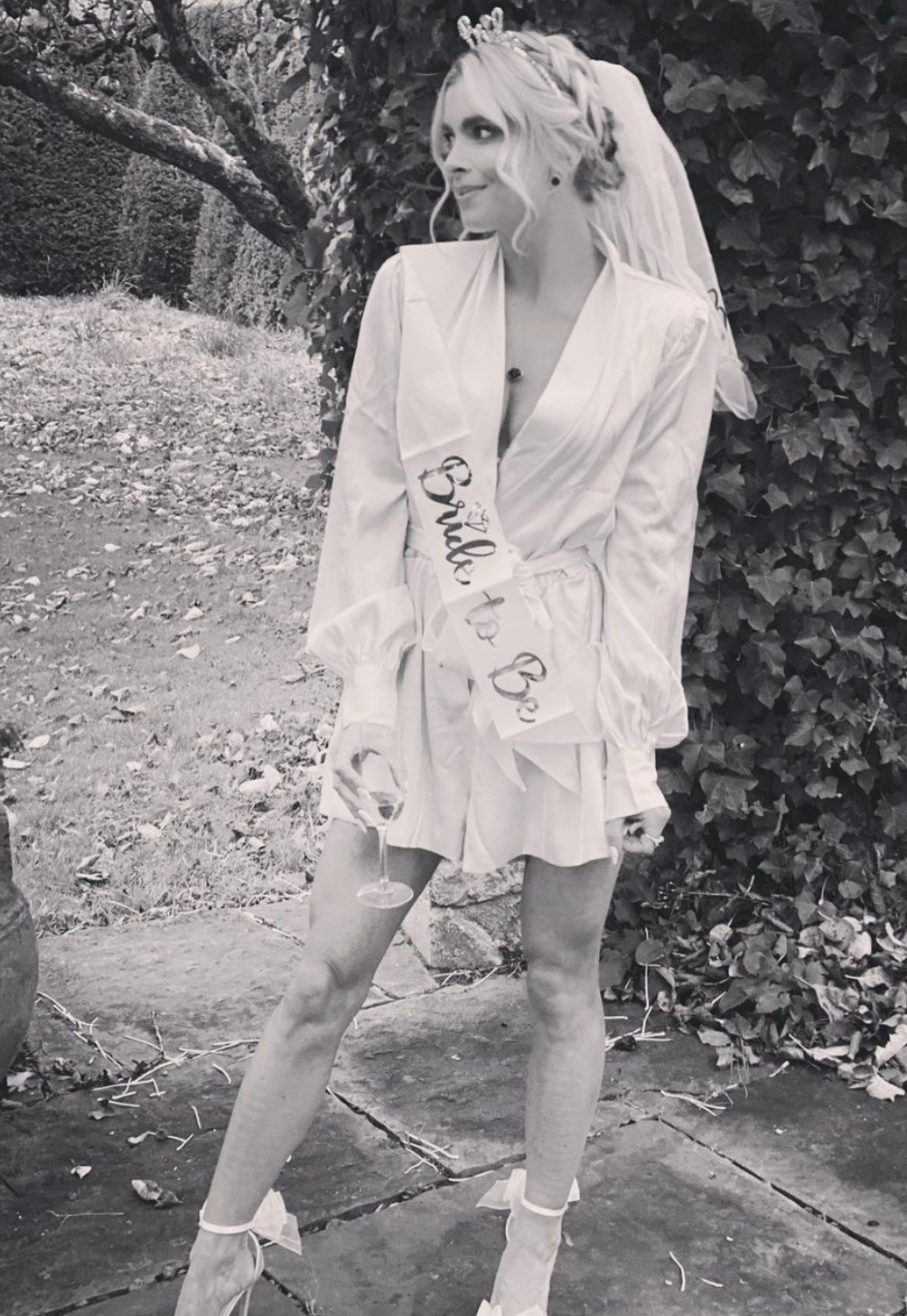 Jess posted some pictures of the night looking stunning in a white playsuit, she captioned the first post, "Filled with so much love. Last fling before the ring #gettingreddenfortheweddin, while along with her second post she wrote, "All I see is love".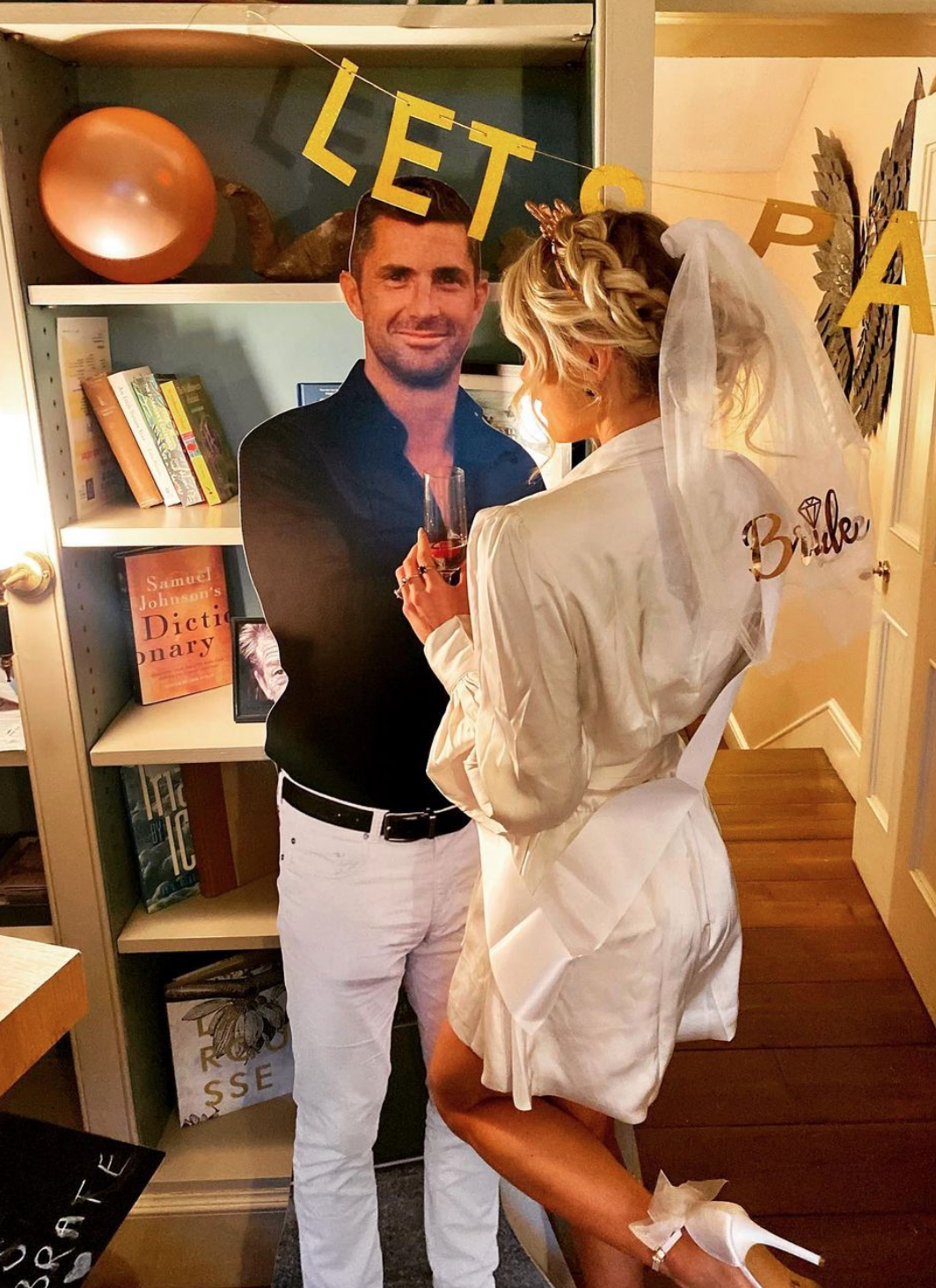 Jess told her followers she thinks it was "the best night of [her] life". Sounds like a great party!
Everyone at the hen received a fabulous gift bag with some gorgeous goodies in it, including products from Sculpted By Aimee, Spotlight Oral Care, Pestle & Mortar and more!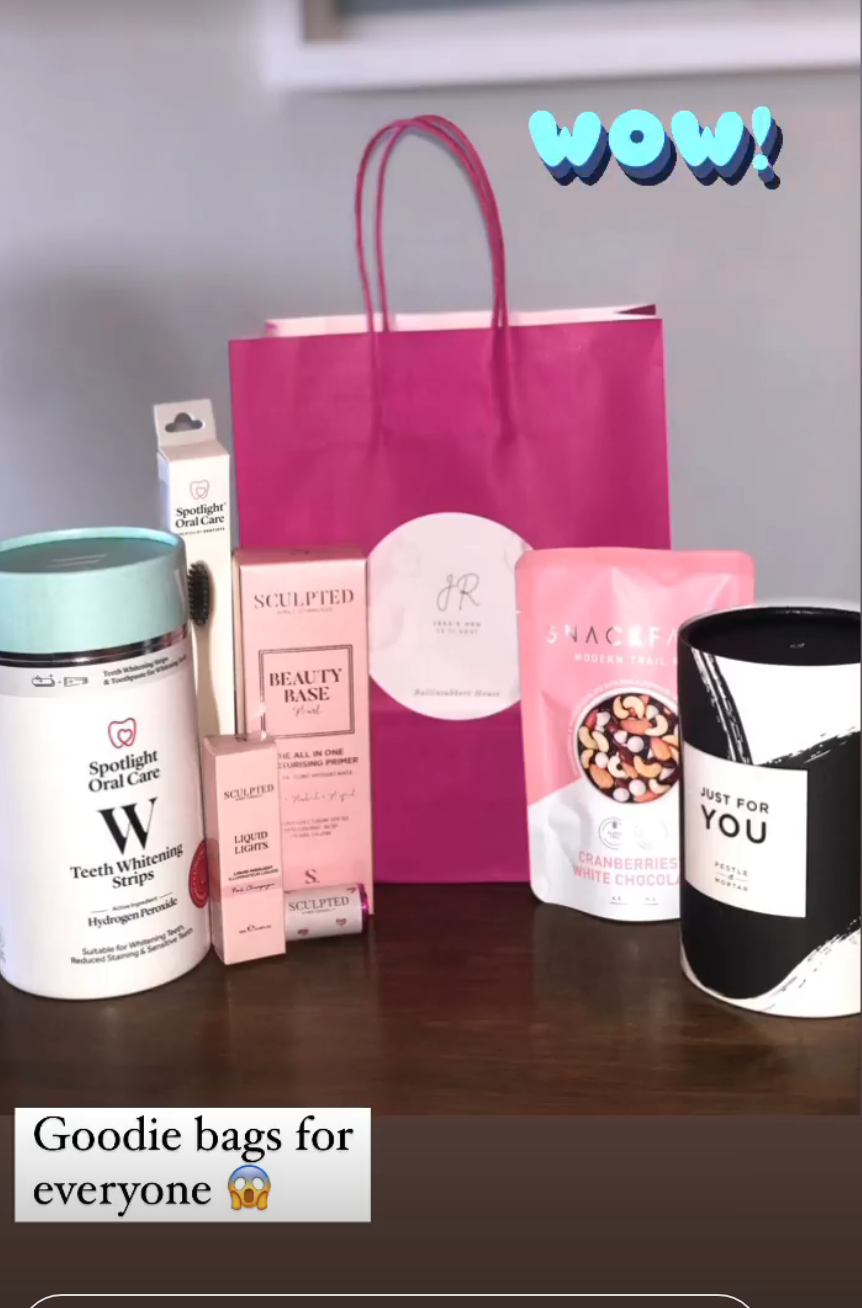 Have a look at the gorgeous nibbles and bar cart that were at the celebration too…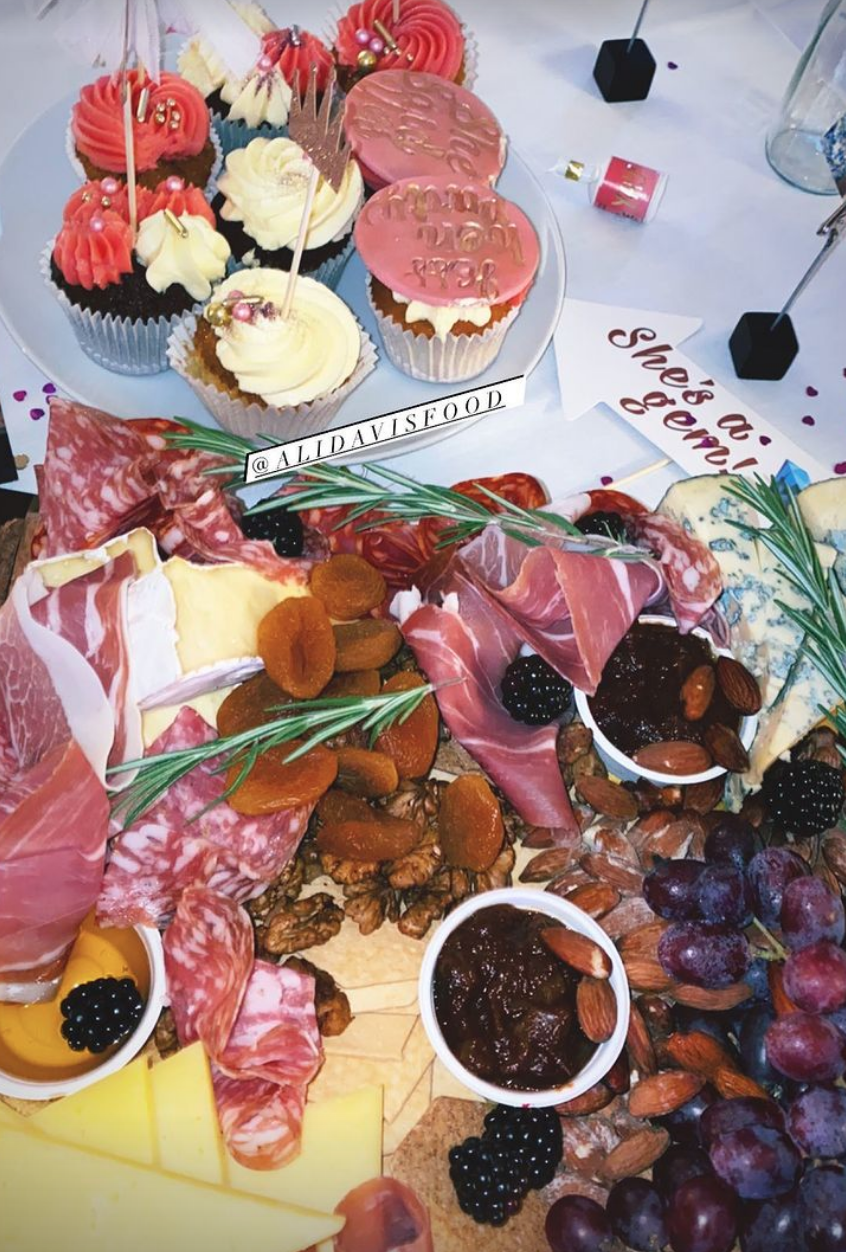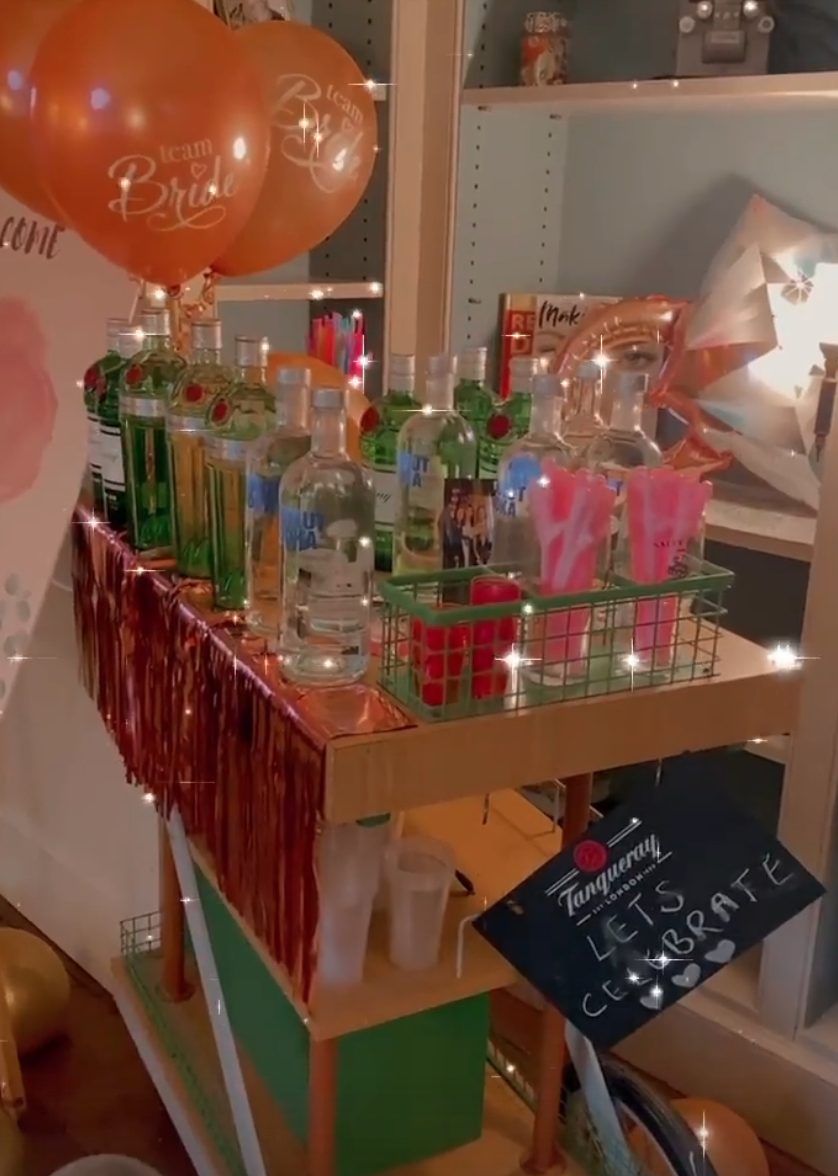 The influencer spoke about her wedding on Instagram in October and shared some tips for other brides she said; "I'm just enjoying all the build up its such a special time and all happens so fast so my advice for any brides to be – don't sweat the small stuff, everything will work out as it should."
A follower, who has also lost their father, also asked her how she plans to remember her Dad on her big day and she shared that she has something very special in mind.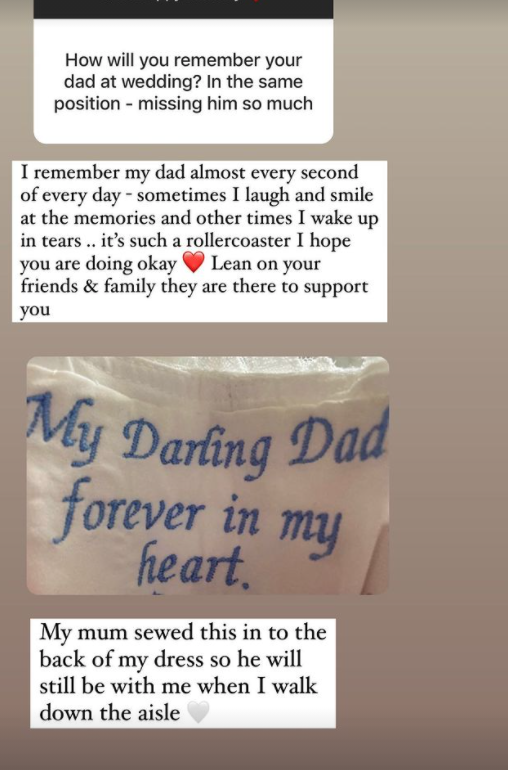 The popular influencer shared a picture of a piece of fabric embroidered with the words; "My Darling Dad forever in my heart." Revealing that her Mum sewed this into the back of her dress she said; "he will still be with me when I walk down the aisle."
"I remember my Dad almost every second of every day – sometimes I laugh and smile at the memories and other times I wake up in tears…it's such a rollercoaster I hope you are doing okay."
She added; "Lean on your friends & family they are there to support you."
We are looking forward to the wedding content that we will no doubt be seeing very soon from this happy couple.