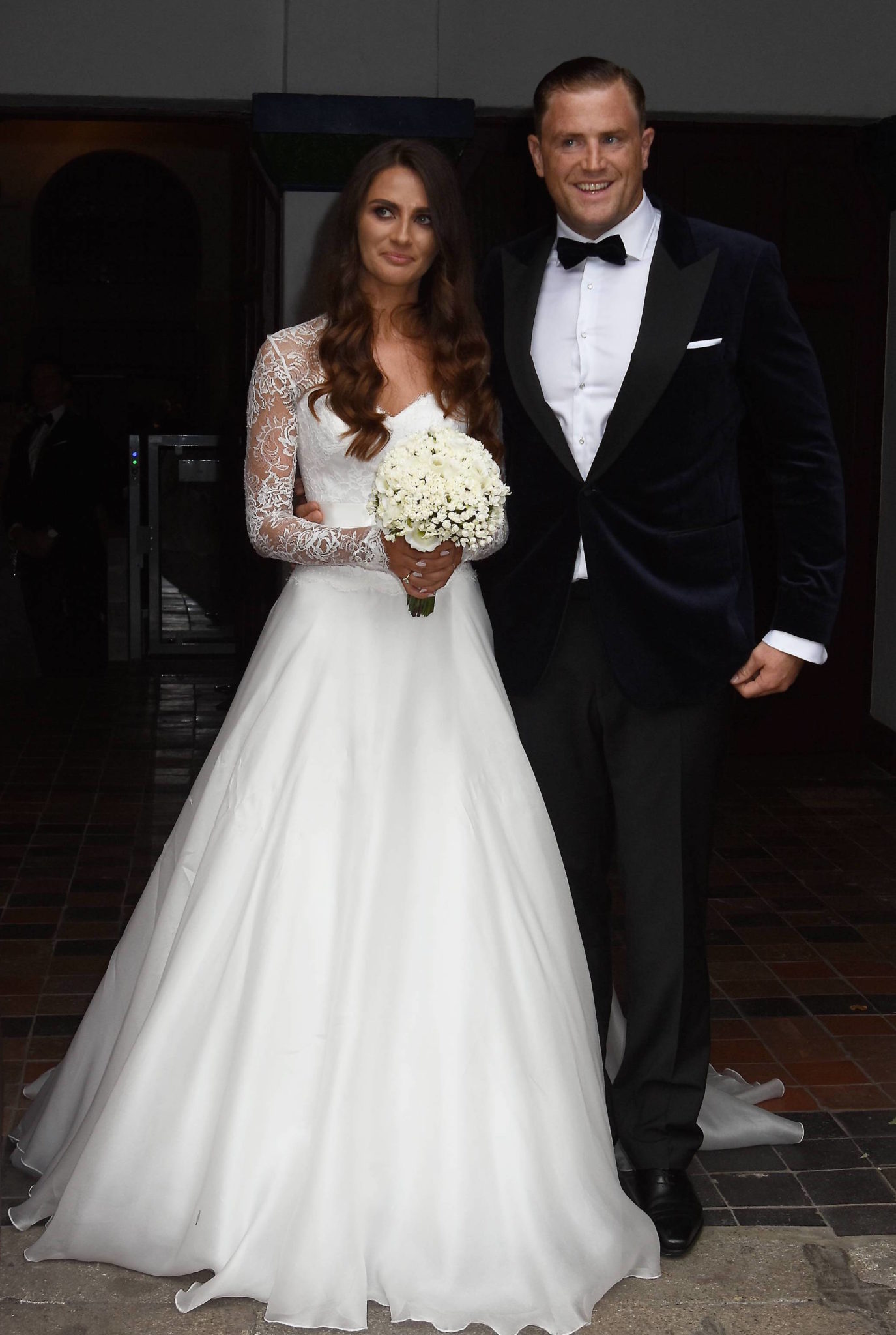 Jamie Heaslip has shared a number of beautiful wedding snaps as he marks his fourth anniversary with wife Sheena.
The happy couple tied the knot in Newman University, Dublin, in August 2016 surrounded by 200 of their closest friends and family.
Sheena looked beautiful as ever in a satin gown with intricate lace sleeves, while Jamie opted for a black tuxedo.
View this post on Instagram
Looking back on the big day, Jamie posted some rare pictures of the occasion and said, "Where you invest your love, you invest your life. Happy anniversary Sheena."
The pair share one daughter together, Harper, whether welcomed to the world in July 2018.
Ahead of her arrival, Jamie previously told VIP Magazine, "I'm looking forward to the next chapter in my family's life.
"I've no idea [what kind of father I'll be.] Hopefully a good one… it's not like I've done this before."