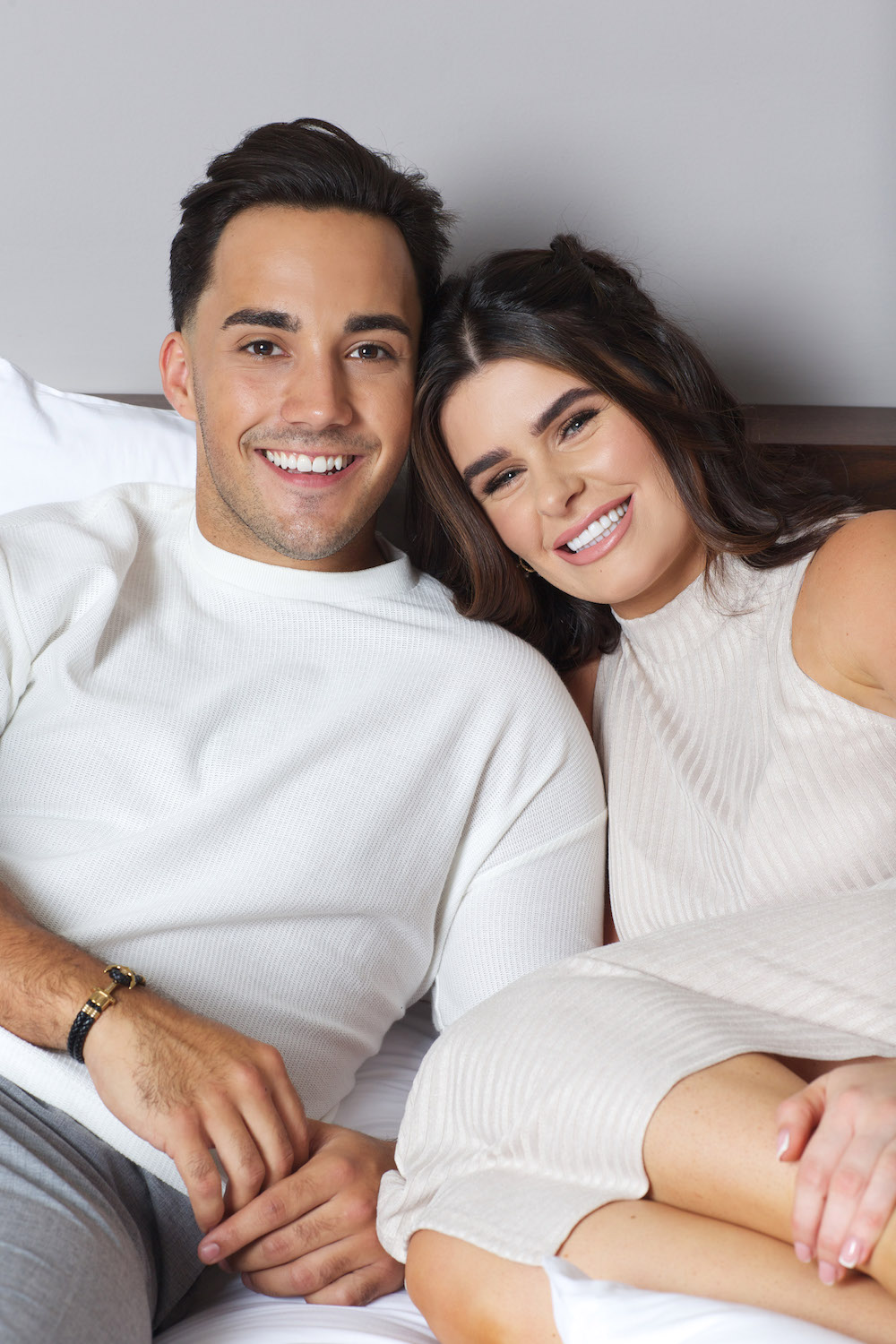 From the moment our shoot begins, everyone on the team is singing the praises of singer Jake Carter and his other half, professional dancer Karen Byrne. They are simply great. An easy-breezy pair to work with, they make producing our gorgeous photoshoot, that has the beautiful Georgian rooms of the Trinity Townhouse hotel as its backdrop, an absolute dream. You can just see it, they're really enjoying it. Enjoying the shoot, yes, (we hope), but also really enjoying working together and being in each other's company.
It is this natural spark that led them, along with their buckets of natural and hard-fought dance talent, to win the second season of RTÉ's Dancing With The Stars. Such was their on-screen chemistry that it was of no surprise for us to hear that this gorgeous pair were soon a couple once the cameras stopped rolling. A couple who have just celebrated their two year anniversary. They do say time flies when you're having fun! And fun they've certainly been having.
Between pantomime and new music releases for Jake, Karen's Dance School and a stint on Fair City (more on that later), as well as lockdown in beautiful Enniskillen, County Fermanagh with Jake's brother, country singer Nathan Carter, it's been a whirlwind two years. We sit down with them to find out the latest, and hear their thoughts on how the under-supported entertainment industry can overcome the huge losses and setbacks caused by the pandemic.
Plus, we have a good 'ol laugh together as we talk Tik Tok videos, countryside odours, and hear their tales of hitting the road to film RTÉ's No Place Like Home and explore our own beautiful isle… even in a pandemic, there really is no place like it!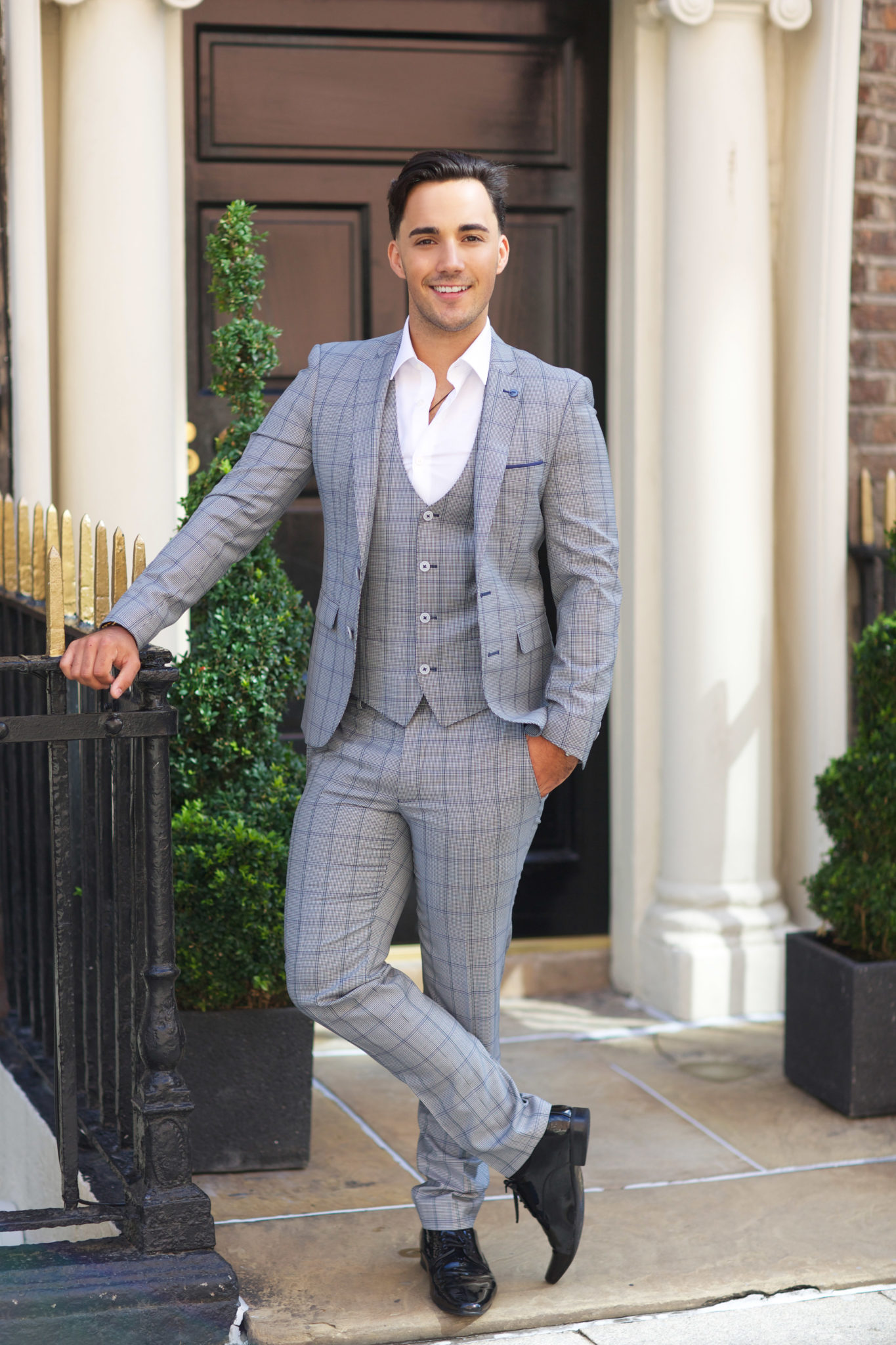 Hi Jake and Karen, how are you keeping?
Jake: Well…2020 has been a strange year for both of us, I guess. But look we're both still healthy and that's the main thing.
A lot of couples have said that 2020 has been the ultimate test of their relationships. How have you found it?
Jake: It's been nice to spend a lot of time together. I think at this point Karen's not too bad because she is back working whereas I am just itching to get back gigging. But it was great to kind of take a step back and look at everything we have achieved over the last couple of years.
Jake, was agreeing to RTÉ's DWTS the best decision you ever made?
Karen: Ohhh! [laughing]
Jake: Well I have to say yes now! [laughs] Ah, it was a great decision in many different ways. Obviously finding Karen being one of them! It really boosted my career as well. I wouldn't be where I am today without it so I definitely owe a lot to that show.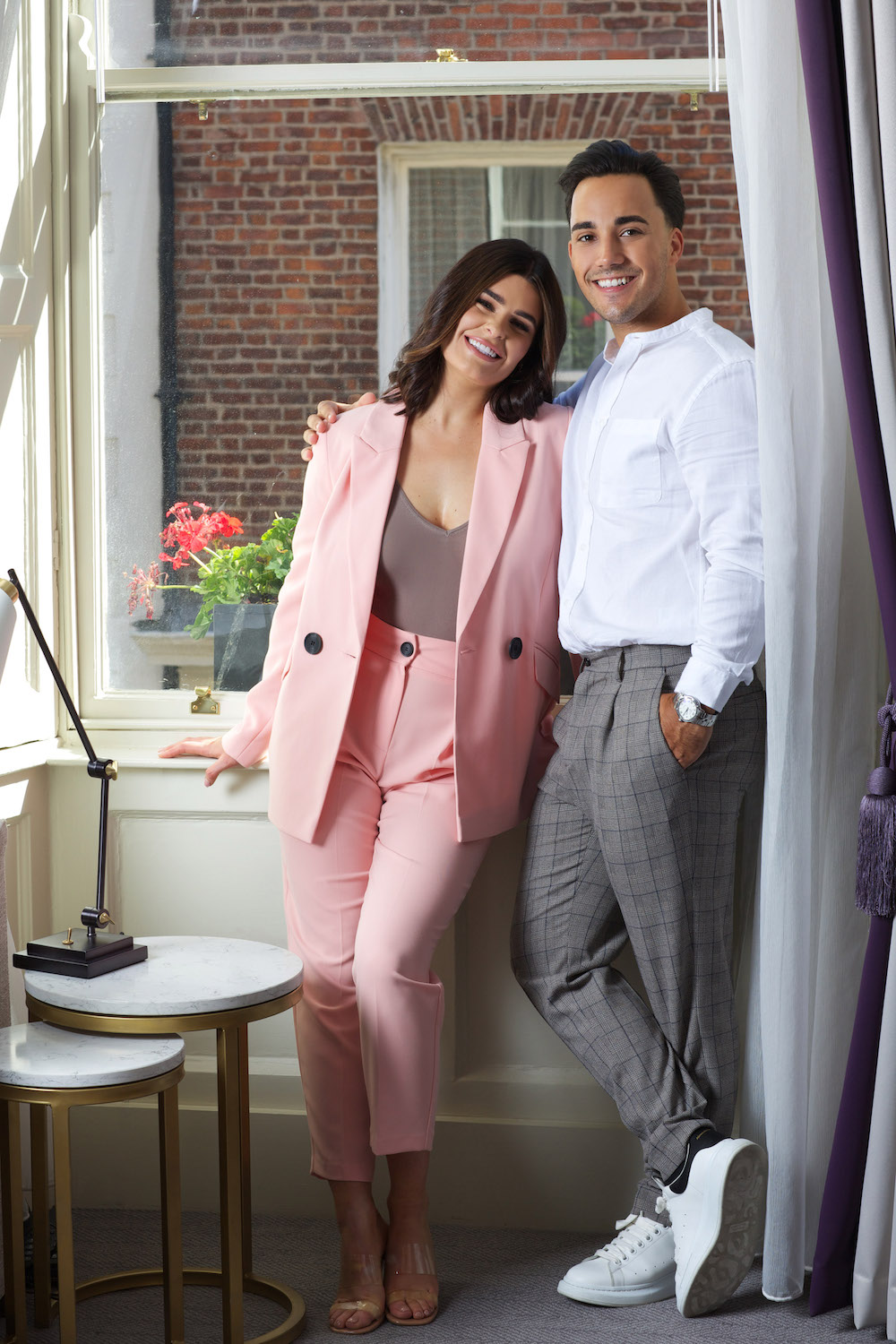 Was it love at first sight?
Jake: We spent that much time together that we really became great friends first. It was then after the show when we won it…it just went from there.
Our hairstylist today Hillary has been singing the praises of your Tik Tok dance videos!
Jake: I keep trying to rope Karen in for a few more with me but then she has to start fixing her makeup and all before. [laughs]
Karen: When I have been teaching dance all day and then Jake decides that it's a great time to do some Tik Toks, I am usually just a bit… wrecked. [laughs] We made a lot over lockdown when we were staying with Nathan. I don't think we ever laughed as much. They were the funniest things ever, especially Nathan… sure he can't dance! Only joking!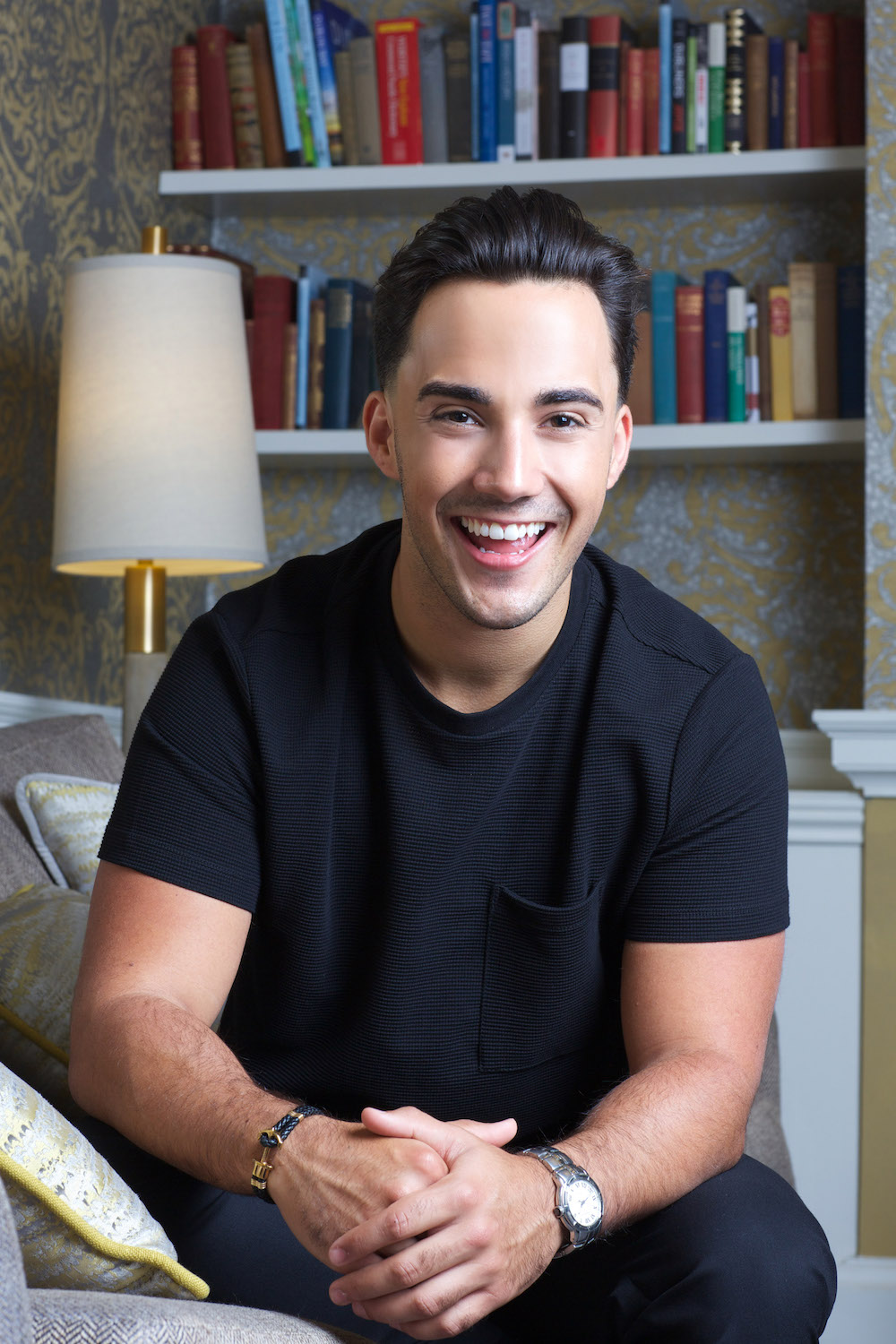 Karen, you're a native Dubliner, but you spent lockdown in Enniskillen, County Fermanagh. How did you find country life?
Karen: I couldn't get used to the fact that it was so quiet because obviously I have only ever lived in Dublin. Even the fact that you would look out the window and there were cows and sheep… I just thought that was crazy! The worst thing for me was the smell. I couldn't believe the smell!
Jake: Ah, they were spraying slurry so that's what that was. [laughs]
Karen: I have never smelled anything like that in my life! But you know what, it was lovely. We would go for our walks every day and you wouldn't meet a single person… you would never get that in Dublin. I was loving it.
Jake, you mentioned that you found a lot more time to write songs.
Jake: Yeah, for me it was the only thing I could do that was still to do with my job while everything entertainment-wise was on hold. I have written plenty of stuff so now it's just about hopefully getting back in the studio and getting some stuff out there towards the start of next year.
What's your song writing process like?
I think for the first few weeks I had a bit of writer's block and it was very easy to just feel down about the whole situation rather than just getting up and doing something good with it. But after that, I just really focused and got going. It's just about sitting down and doing it.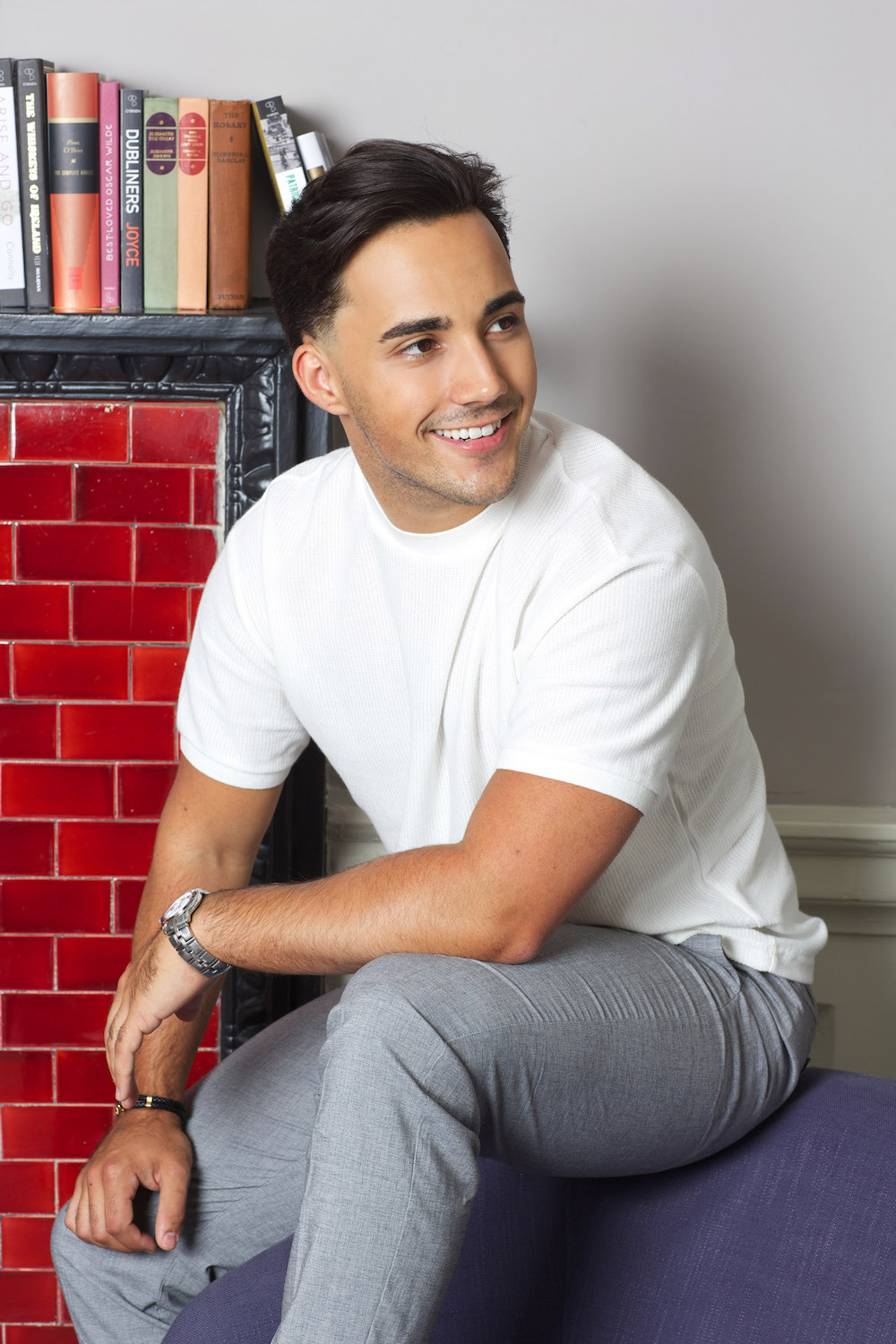 Well, we are sure many will relate to feeling down and uncertain. The entertainment industry has been one of the hardest hit with many performers like yourselves on a knife- edge about what the future is going to look like. How do you think it will come through this?
Jake: I don't know. That's the honest answer because it's a very difficult thing. Especially when it comes to the live industry. Everyone is on about the light at the end of the tunnel and all that but I personally just don't see one at the minute…unless there is a vaccine in the next couple of months. It is definitely a scary time. There is a lot of people who are going to be out of work for much longer than we first thought. It's not just performers… it's ticket staff, production staff, cleaners in venues, everyone that works away to make these shows happen. It impacts so
many people and is definitely a very worrying time.
And Karen, a big part of your business is getting people ready for dance competitions which are now obviously on hold…
Karen: Yes. Usually, with the kids I am always working towards the goal of something like a competition. But look, right now I am just happy to have the studio back up and running. It's just about getting the kids back to some kind of normality and seeing them happy to see their friends, even if at a distance.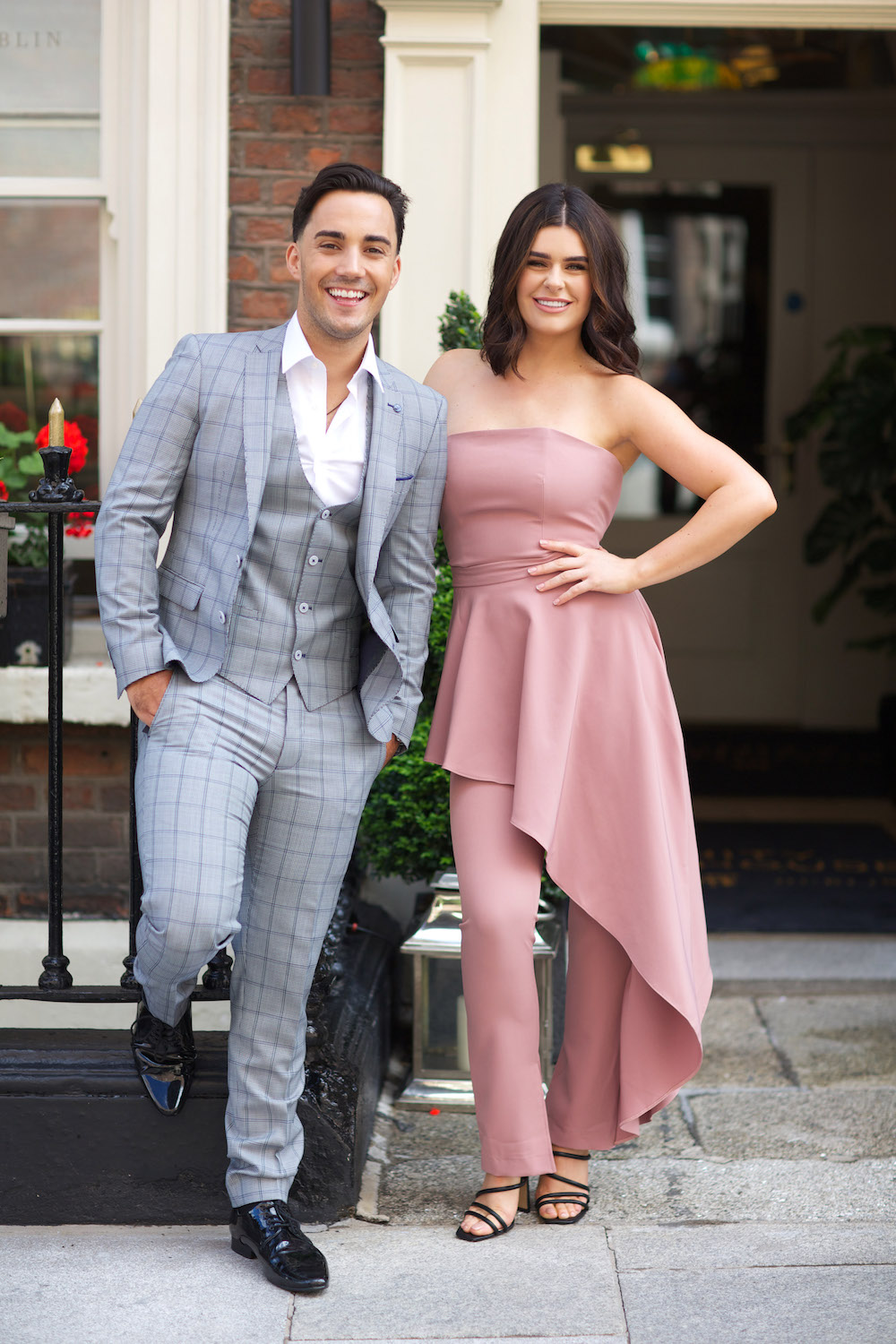 The Karen Byrne School of Dance ranges in ages from 3 to 21 years old. It is a lifeline for many parents who haven't had a break all year.
Karen: Yes. I know a lot of dance schools decided to close temporarily but it was not something I ever wanted to do. I can see how happy the kids are when they're there. If it means I have to teach longer hours and much smaller classes well then, it's what I choose to do. At the end of the day, it keeps me busy, and keeps me working and my brain intact with everything that's going on.
Jake, do you ever help Karen out with classes?
Jake: Emm… [laughs] I think I am more of a hindrance than anything. I just cause absolute chaos with the kids. But especially at the moment when I am not doing much, I do love to go over and see them when I can.
So, is dancing and choreographing together part of your future?
Jake: Yeah. Actually, the last song I released was Loving In Darkness and we danced together for that. It was great I really enjoyed it. Karen was probably a bit more stressed than I was about doing it.
Karen: I was not! [laughs]
Jake: We had one of the guys from DWTS Ian Bonham choreograph this one. We loved it.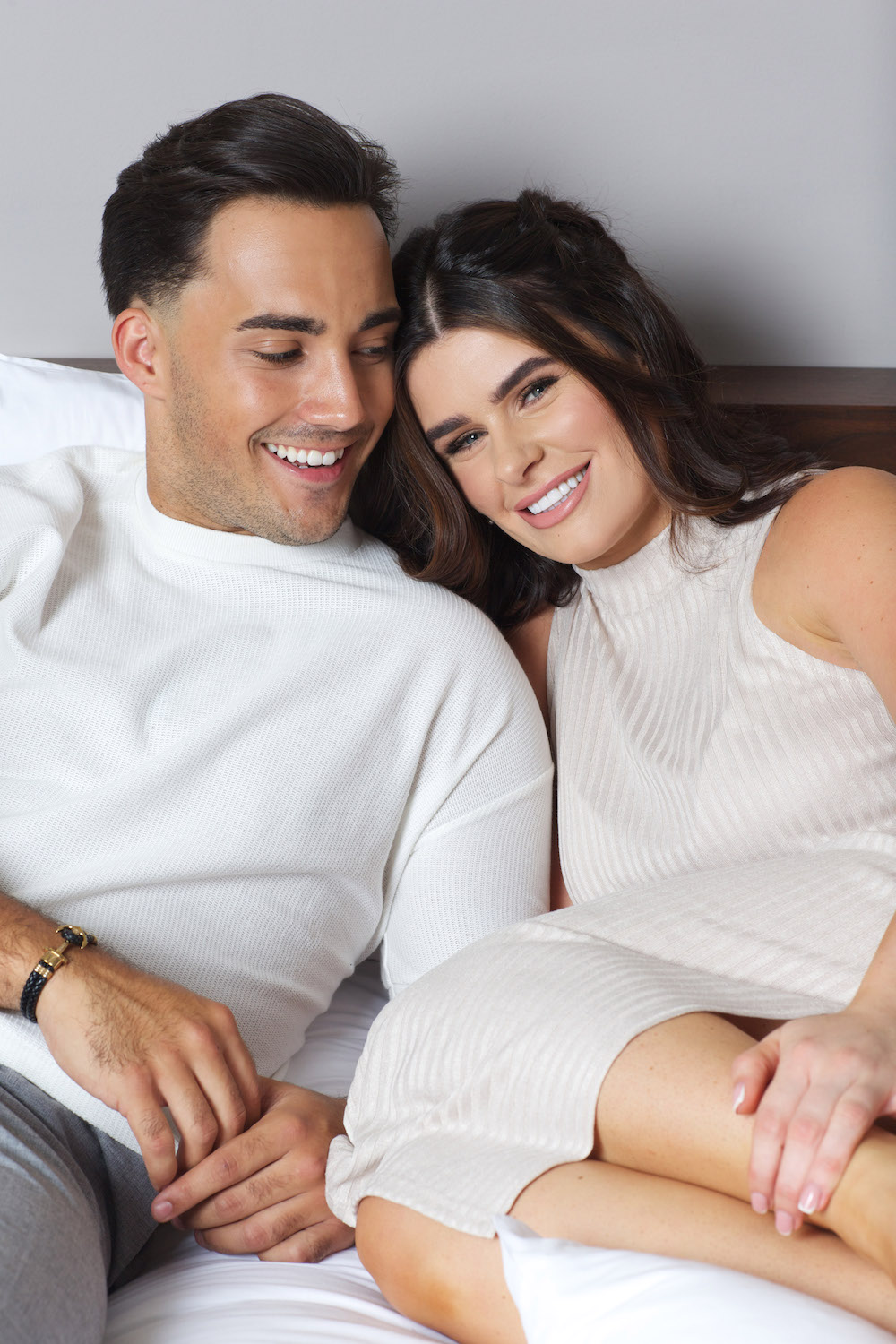 Speaking of shows we love! Karen, we have to ask you about landing a role in Fair City? How did this come about?
Karen: Yeah! It was one of those things that when it first came in, I justsaid "Oh my god, yeah, Fair City." It was only afterward that I said to Jake, "What exactly did I just say yes to?" [laughs] I was thinking, "I have never acted a day in my life so what am I agreeing to do?" But it is such an iconic show so I just said yes! I filmed a few scenes with Ryan who obviously has a role in Fair City. Mine is just a cameo role and I haven't heard how long I will be there. To be honest I was just delighted I remembered my lines!
Will you watch yourself back on the show?
Karen: No! I am the complete opposite of Jake [laughs] He loves seeing himself on telly or in magazines! I don't think anyone really likes looking at or listening to themselves, other than Jake actually!
Jake, what do you have to say about this?
[Laughing] Ah listen, it'll be a James Bond role for Karen next! When she first got the email actually, I was like, "She's definitely going to start coming for my roles in Pantomime! I am not going to have any work!" In all seriousness, though, I am delighted for her.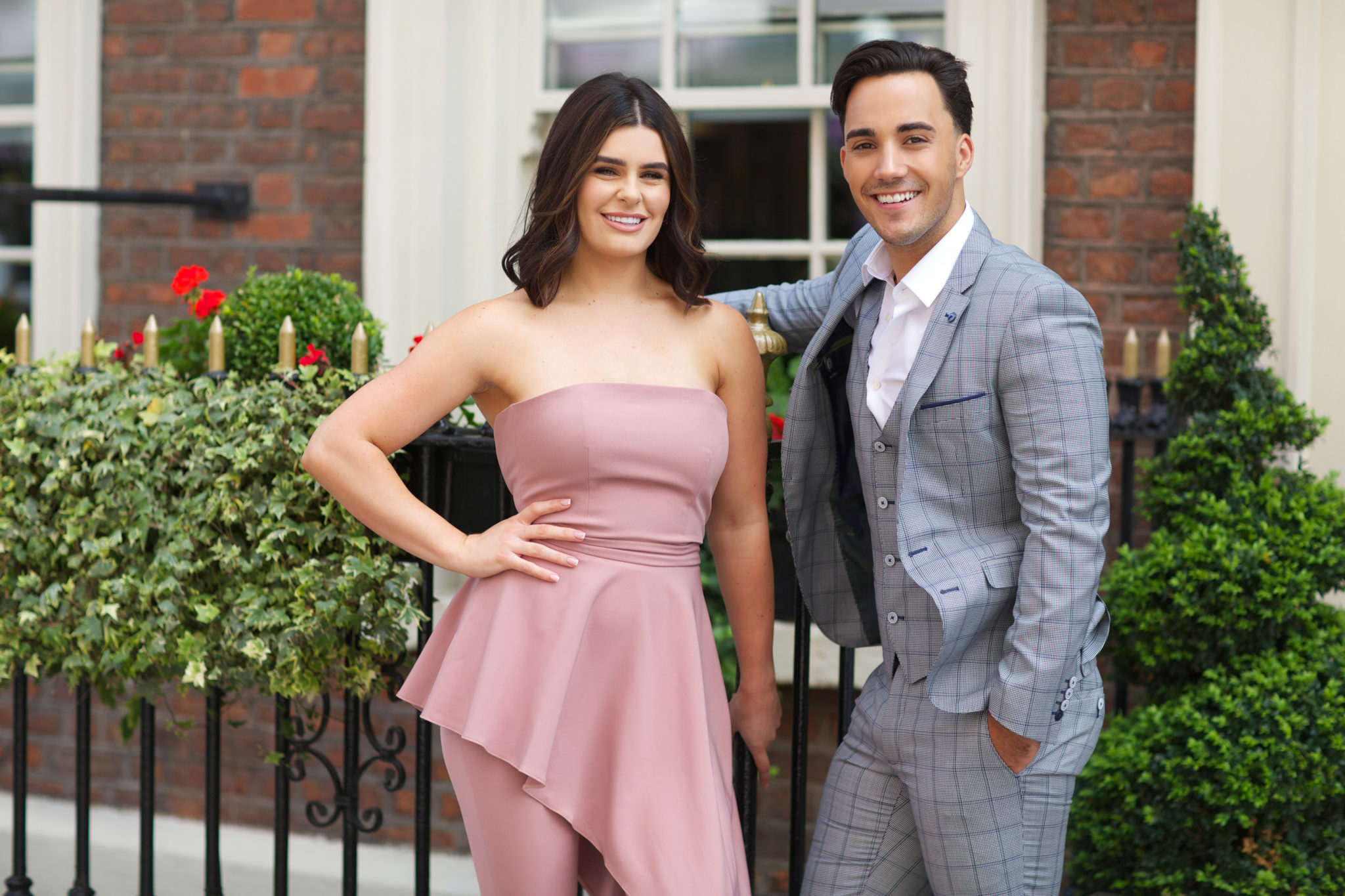 What do you guys do for self-care and to keep your mental health strong especially at a time like this?
Jake: We try to work out together three times a week and I think that's so important. I guess we try not to think about the pandemic too much. It's very easy when you don't work out, and are just watching telly to get a bit down and depressed. So, for us, keeping active keeps us good.
Karen: And baking!
Jake: Yeah! I am the next Paul Hollywood!
Karen: I wish!
And when it comes to fitness and wellness and minding yourselves… who motivates who?
Jake: I would say it is more-so me, to be honest.
Karen: It's definitely me! The one time I didn't go was this morning before this photoshoot actually and I know now he'll never let that go!
Jake: [Laughs] Ah, we motivate each other! Normally the motivation is down to having something coming up with work. But at the minute we're just balancing out really, we're not eating the best…just balancing out in the gym!
For both of you, this year must have been a bit of a shock in terms of the pace of life you'd normally be used to.
Jake: To be honest I think it taught us all the importance of the time we have together but at the same time if things get back on track…I think I will be a bit of a yes man. I love working and I hate doing nothing.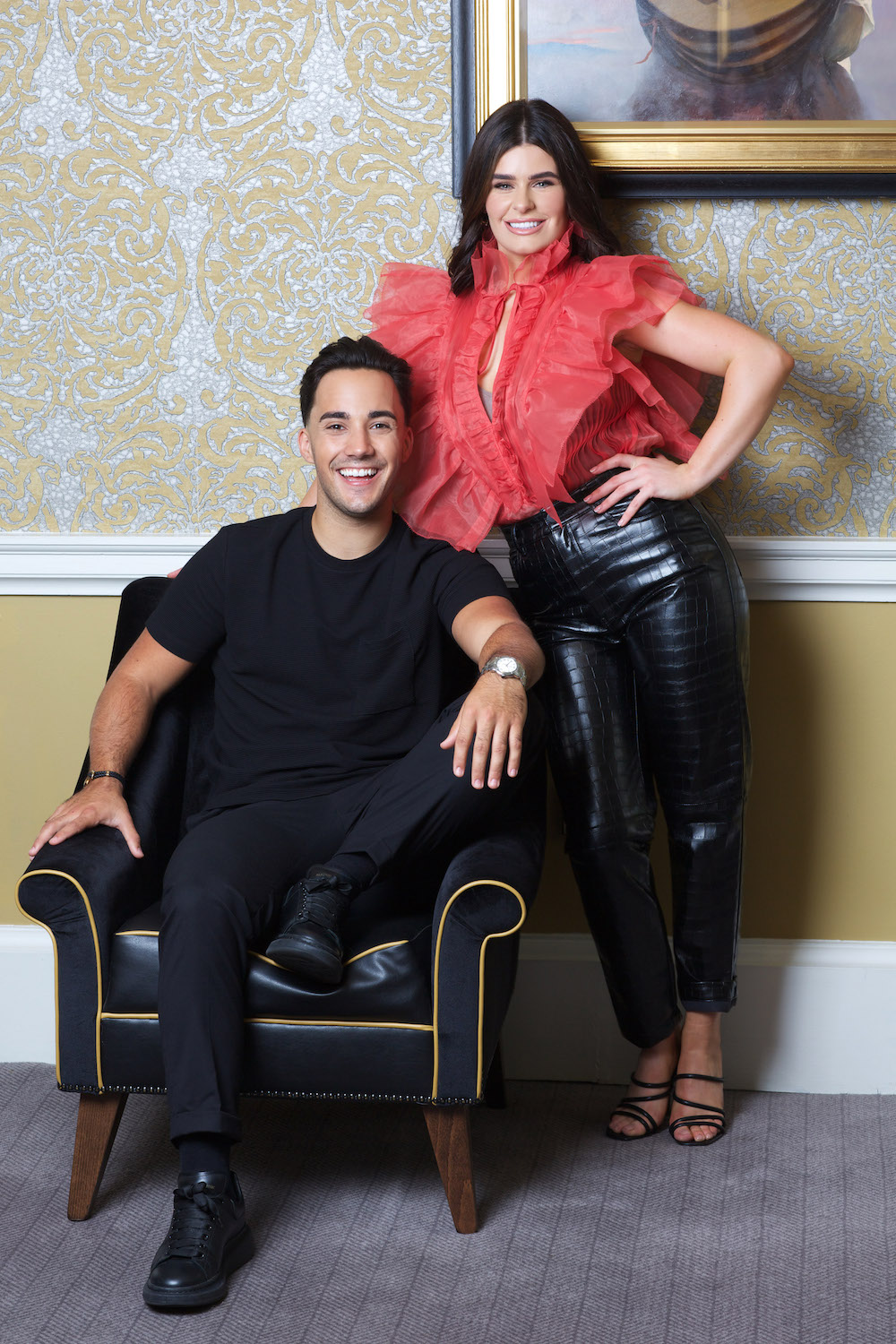 Well, you definitely weren't doing nothing. You did plenty of staycations and even fit in filming a tv show, No Place Like Home for RTÉ?
Jake: Yeah and it was brilliant. We were filming in Connemara and it was our first kind of tv project as a couple but we loved it.
Karen: And for me, because I have danced my whole life, I was always travelling back and forth to places abroad and I never got the chance to properly see Ireland. Last year was the first time I had been to Cork! I remember when I danced with Des Cahill on Season 1 of DWTS, he used to say to me, "Karen, I cannot believe you haven't been to Cork or Galway." He was always insisting I needed to do a travel show of me travelling the length of Ireland.
And Jake, speaking of beautiful places. You must have appreciated the time spent at home in Fermanagh with your brother Nathan?
Jake: Definitely. I mean before lockdown I was lucky if I saw Nathan once a week. Either he was gigging when I was home, or I was gigging when he was. It definitely brought us closer together as brothers and we have always been very close. But yeah two months is probably the longest amount of time we have spent together in recent years. So, it was nice.
Karen: Jake and Nathan remind me of me and my sisters. They are always playing tricks on each other. It was great fun. With the three of us in the same boat and all from the same kind of industry, we kept each other going.
Jake: And there are tough days. I haven't seen my Nan and Grandad in Liverpool since the start of March so hopefully, over the next couple of months, I will get to see them.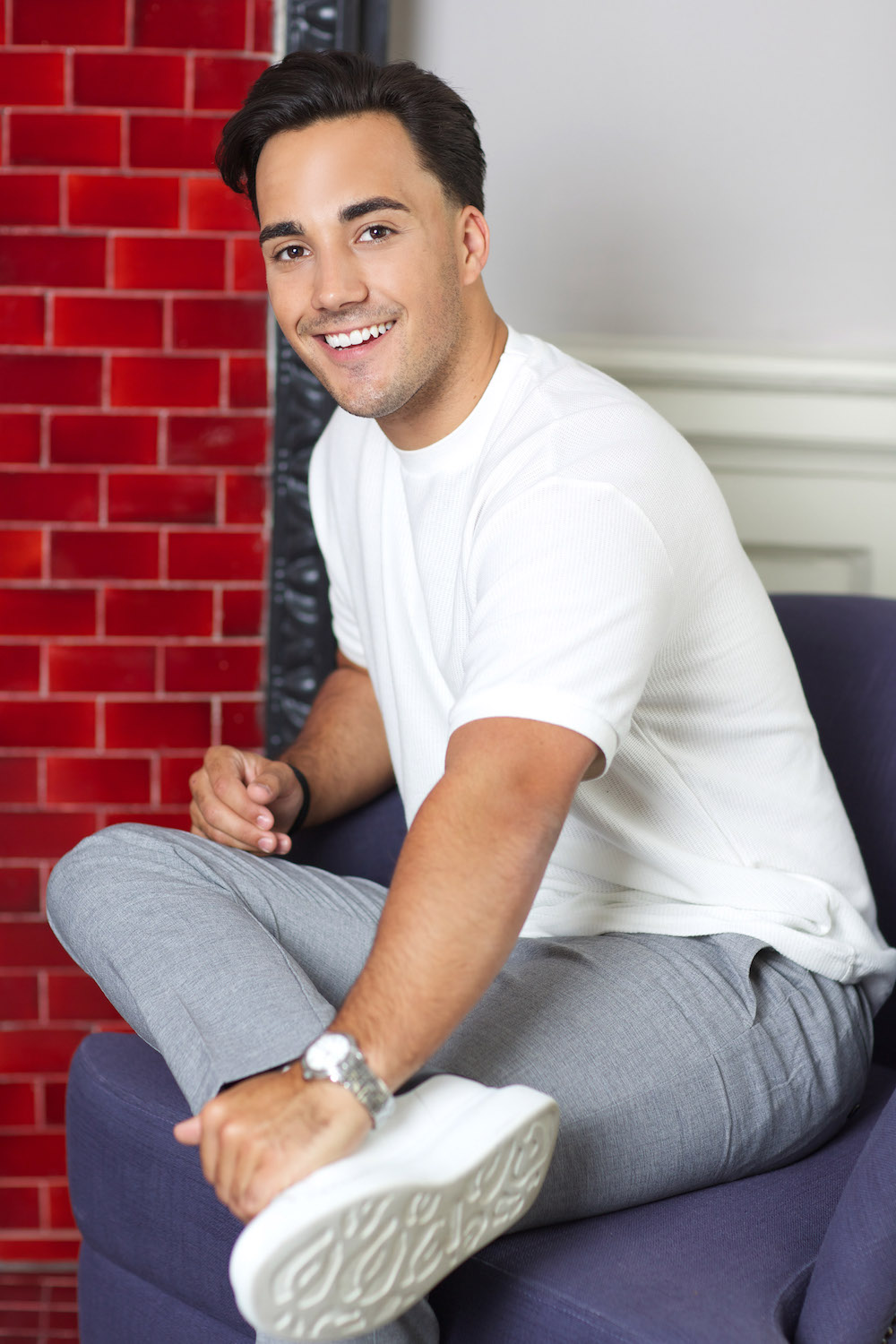 We hope so! And we have to ask… could this be the time we finally see you and Nathan officially release a duet?
Jake: I mean I always say I would be up for doing something… it's just whether we find the right song, at the right time. At parties and stuff, we always sing together and love it so yeah, I would never say never to working together.
What's your plan for the months ahead or do you think it's better just to stay in the present?
Jake: We're just kind of taking each day and each week as it comes. Hopefully, by next year we will be touring and busier than ever.
Karen: My goal is to just keep building the dance studio and aim to open a second one. It will be strange when we get to November and I won't be getting ready for the usual training for DWTS but look… this is the first Christmas I'll be eating rings around myself! [Laughs]
Finally: any fond memories from 2020?
Jake: Plenty. There are things we have done that we never would have before. You just have to focus on those positives.
Karen: I totally agree. If anything it has brought us closer together. Jake motivates me and I motivate him…
Jake: …to get out and get working.
Karen: To bring the money home! [laughs] For me it's just a thing of saying to myself, "look we're not doing as much as we were right now… but the future holds a lot". And that's what we're going to focus on.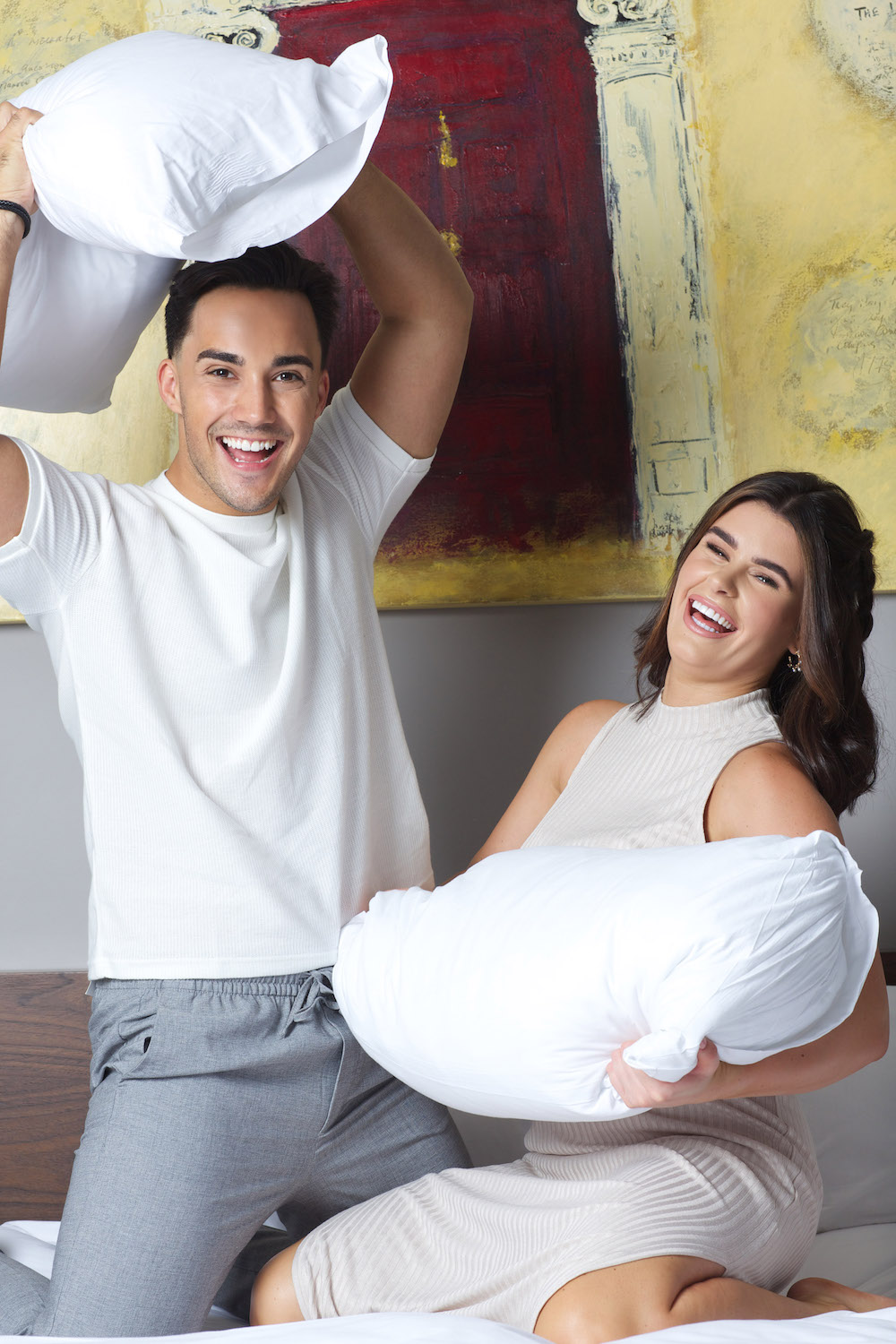 Interview: Elle Gordon
Photography: Emily Quinn, emilyquinn.com
Styling: Megan Fox
Hair: Hillary O'Reilly, Hillary's, To book click to hillary.ie
Makeup: Michelle Field Makeup, @michelle_field_makeup or michellefield.mua@gmail.com