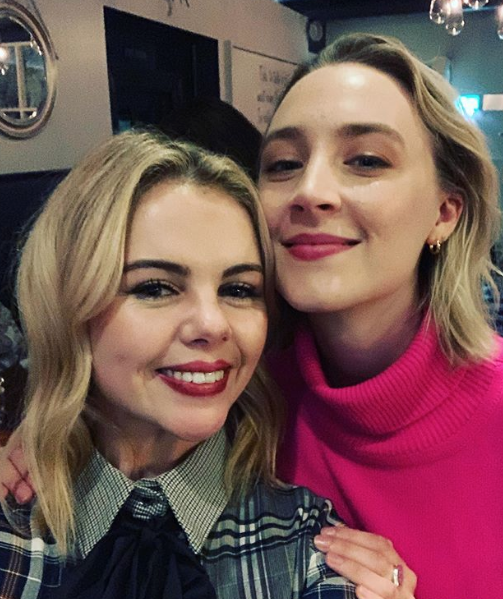 Top Irish actresses Saoirse Ronan and Saoirse Monica Jackson have been spotted hanging out together this week – and we love the new friendship!
The pair, who have been two of Ireland's favourite stars over the past number of years, hung out while appearing on the panel at the Cinemagic Film Festival in Belfast yesterday with Derry Girls star Saoirse Monica Jackson posting a snap of the two together!
"f your name's Saoirse put your hand up," the Northern Ireland actor captioned the snap.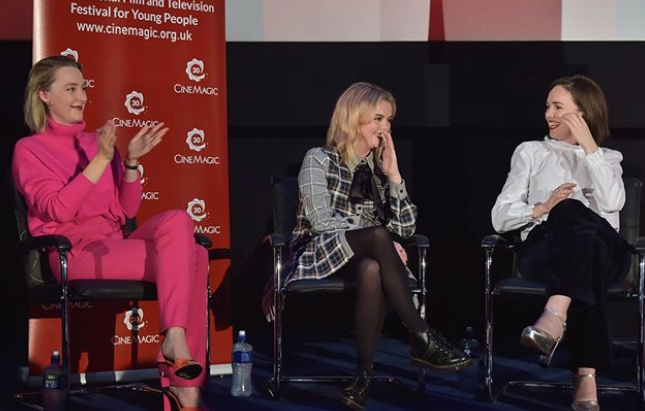 "Thank you Cinemagic for having me it was a pleasure to be on the panel with such brilliant GALS."
The two ladies were part of the conversations in comedy Q&A panel, which also featured Eileen O'Higgins, who featured alongside Ronan in both Brooklyn and Mary Queen of Scots.
Oscar nominee Saoirse Ronan was on hand to curate the event which saw a screening of hit comedy Bridesmaids.
We love these two together!