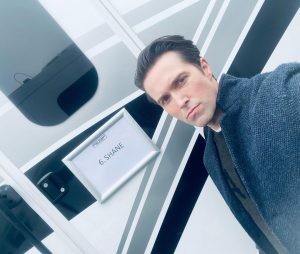 The Irish are taking over!
Yes, Irish actor, Emmet J Scanlan, who fans will recognise from KIN has landed himself a brand new Netflix series and it's a big one for that matter.
So what's the show?
Entitled, Fool Me Once, this thrilling eight-part series has been adapted from the American mystery writer Harlan Coben's suspenseful novel and follows Maya Stern (Michelle Keegan) who is trying to come to terms with the brutal murder of her husband, Joe (Richard Armitage).
View this post on Instagram
However, all is not what it seems when Maya installs a nanny cam to keep an eye on her young daughter and is shocked to see footage of her so-called dead husband.
Emmet will play the role of Shane Tessier in the limited series, which is set for a release on New Year's Day.
Taking to Instagram, Emmet couldn't help but share his excitement of being involved in the new show.
"Can't wait for yis to see it," he wrote.
This is the fourth Netflix series based on the work of Harlan Coben, following Safe, The Stranger and Stay Close.
Speaking about the project, Coben said: "Fool Me Once is a pulse-pounder – a shocking story of how secrets and deceit have the power to bring people together while simultaneously tearing them apart.
"I can't wait to see how this dream cast brings these characters to life."
Put it in the diary folks!