Deirdre O'Kane has opened up about the loss of her dad John, who sadly passed away earlier this year.
The voice of Gogglebox Ireland has been kept busy with her thriving career, for which she recently received the prestigious Maureen O'Hara award, but has now spoken out about dealing with her father's death.
"I had just landed in Sri Lanka in August when I got the news," the former DWTS contestant told Independent.ie.
"I turned right back around and came back. It was so sudden, but as these things go, it was as good as it could be.
"I was prepared, but it doesn't take away the strangeness of the finality. He had been sick for a while and my heart was in my boots all summer. We had time to talk and he was very lucid.
"I was incredibly calm when it happened because he was ready. We're a close family, I know he was proud of me."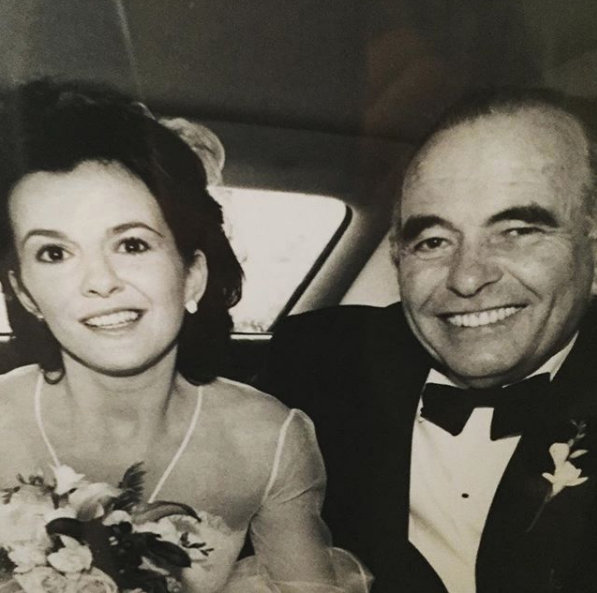 John's death occurred in August, and Deirdre shared a touching tribute to her late dad at the time.
"Please raise a glass in his honour, he was a very good man," she began.
"He was so talented… more than he knew, and he was truly a classy guy.
"He was a cattle man who played the piano beautifully…. and he had the most beautiful hands that I have ever seen. As I said in the church… hands that no cattle man had the right to have!
"He loved a brandy, he loved Portugal, he loved jazz, he loved Seve, he loved Deano.
"He hated flies, cold plates, the sitting room door left open… and the banks.
"He loved his Rugby, his Golf, music, good food, but more than anything, he loved his family… he loved me.
"RIP John O'Kane… you were a giant amongst men and I was very proud to be your daughter. A round of applause please."