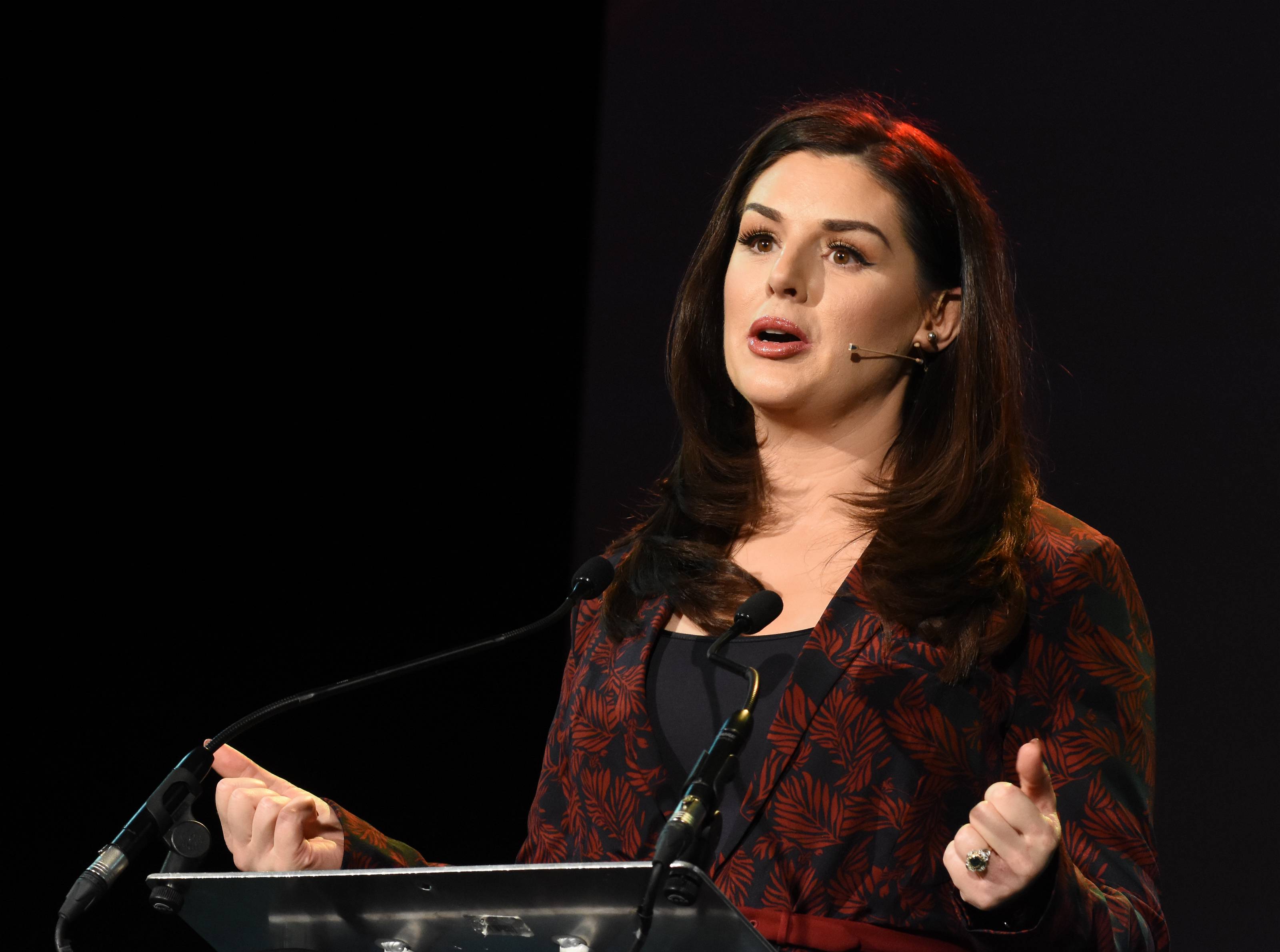 Sile Seoige has opened up about how she has made peace with negative comments online.
The tv presenter revealed that after a recent interview she did went up online, she spotted a number of negative comments describing her and her sister as 'painful'.
"Some of the comments made me giggle mainly because when you click on the profile of one of them, she claims to be a good person and yet she's writing this kind of stuff," Sile explained.
The Galway woman explained that she was not looking for attention but rather highlighting that oftentimes those who are criticised see the comments online.
"Just to clarify, I'm not sharing those comments for sympathy or to be nasty back, it's just the fact that people comment on pages without ever thinking that the person those comments are about might read them."
The mum of one added that she has reached a point in her life where she handles negative comments better.
"Luckily I'm in a place where that kind of stuff genuinely doesn't penetrate. I was just sharing it because I find it genuinely amusing. The truth of life is not everyone is going to like you and you're not going to like everyone else that's okay. Everyone is entitled to that, but kindness is important, as is making assumptions about people."
Sile added that she felt like oftentimes negative comments are a reflection of negative feelings.
"Luckily I meet amazing beautiful people all the time and even if you're saying something nasty it doesn't mean you're a bad person. There might be something going on in your life. People who are saying nasty stuff – it's a reflection of who they are. So if someone is speaking badly about someone else they're usually in pain. If someone is saying something lovely, it's usually a reflection of how good they feel in themselves."
Taking a mature approach, Sile added: "Regardless of whether you like me or don't, whether I make you feel happy, indifferent or anger, I just hope you're doing okay. We all need to just look after ourselves and no take things personally."