Simon Delaney has spoken about his time co-hosting Ireland AM, and admits he doesn't 'know how they do it.'
The actor, who regularly hosts Weekend AM alongside Anna Daly, was filling in for presenteres Alan Hughes and Ciara Doherty, and admits it's not as easy as it may look!
"It's been grand but I mean getting up in the middle of the night is bad isn't it?" the 48-year-old told VIP Magazine.
"I've to be up at half four, in there for five o'clock – and I'm kind of half used to it doing weekends, but it's a different ball game really. We don't have to be in the studio until seven on Saturdays and Sundays but the week days, my god that's early! I don't know how they do it!"
Simon, who will be directing the Olympia Panto, Polly and The Magic Lamp this year, says it's that bit different to his regular weekend gig.
"We pretty much have the same crew who work during the week and at the weekends. I think the weekday show is a little busier and they lean a bit more towards current affairs and news of the day. Whereas at the weekend we tend to do lighter items, we tend to have a it better craic.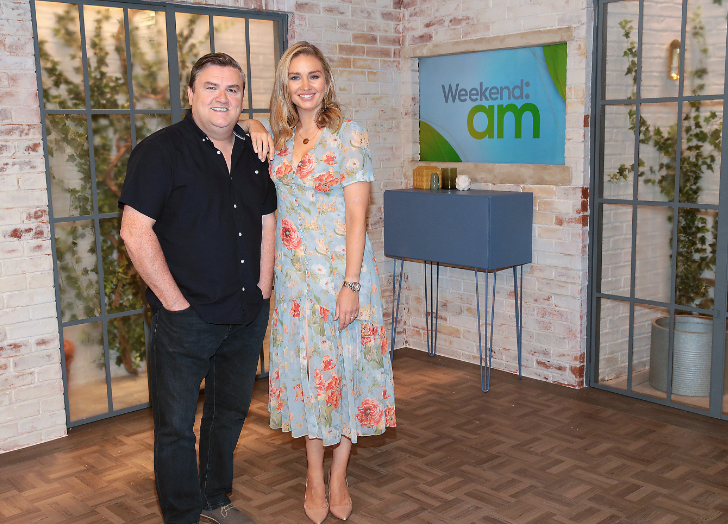 "The weekdays are a little busier for us a presenters, there just seems to be more to do, more content and interviews.
"But at the weekend we kind of do what everyone does at home, just chill out a but and try to make everybody laugh."
Simon has been announced as the ambassador of One4All's magical Christmas Wishes campaign, in which he will grant three lucky Irish people their wishes just in time for Christmas! Find out how you can enter here.