Amanda Byram has spoken out about cancelling her wedding to ex fiance Craig McMullen back in 2011.
The former Dancing With The Stars Ireland host was due to wed her Australian rugby player boyfriend, but cancelled the wedding just one month before she was due to walk down the aisle.
Now, Amanda has revealed the thoughts and feeling behind the big decision.
"I was way more obsessed with the wedding than the thoughts of the marriage." she said on the Two Non Blondes podcast.
"He was a really nice guy, he would have made a great dad. That's what I was always thinking about, 'Is he the father of my children?' He was hot, he was Aussie, he ticked loads of boxes."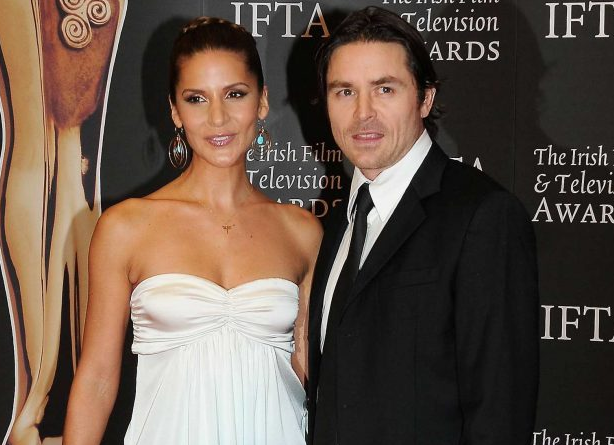 The beauty, who is now happily married to husband of three years Julian Okines, says it was during a work trip to present Total Wipeout that things started to change.
"On that trip… I never drink before a show. I was going out partying with the crew, having a brilliant time," Amanda said. "Nothing ever happened. I was thinking, 'This is your last hurrah, baby.'"
"I spiralled. I remember thinking I've really bad jet lag two weeks after I came home. Two more weeks and I was still really down, I couldn't get out of bed in the morning. I realised I was depressed."
"I went to see someone and she said you're certifiably depressed. Why? I realised it was because I didn't want to get married,"
"People were flying in from LA. This was a month to go. I had my dress. This was done, paid for, signed, sealed, delivered.
"Those were the moments I was really suffering but didn't realise why. And then I was like 'S***, I've got to cancel a wedding.'"
Despite the fallout from the cancelled wedding, Amanda just celebrated three years of marriage with tv producer husband Julian Okines.