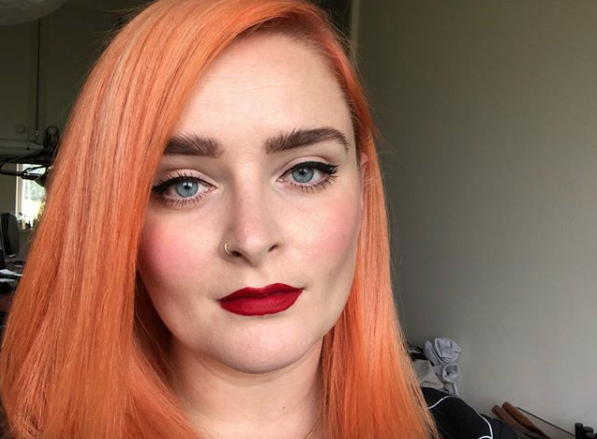 Louise McSharry has admitted that she wasn't sure about whether or not to have a second child, as she found her first pregnancy and first year of motherhood incredibly hard.
The 2fm DJ already has one child, two-year-old Sam with husband Gordon Spierin, and although she is incredibly excited for the new baby to arrive, she revealed that it was not an easy decision.
Louise took to Instagram to announce her second pregnancy earlier this week, and the star, who often speaks candidly about her life on social media, got honest with her followers.
"Someone was asking if we had planned to go this quickly," she said.
"I agonised a lot over whether or not to go again because I didn't find the first go very easy. It's weird I feel really guilty saying that. I've been very clear that I adore Sam, but it's a huge life change and the idea of going back to square one with another baby is scary," Louise revealed.
The star explained that the couple decided that it would be nice for their son to have a sibling, and that there will be two and a half years between them.
"We decided that we would regret it [if we didn't] and we love the idea of Sam having a brother or sister."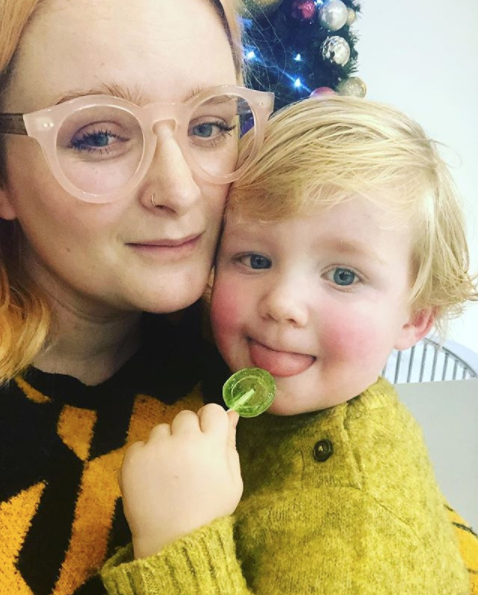 Louise, who battled Hodgkin's Lymphoma in 2014, has previously spoken about how she didn't know if she could get pregnant easily the first time around, after her cancer treatment.
"I wasn't supposed to get pregnant the first time, because the chemotherapy for my cancer left me with a seriously reduced number of eggs according to the fertility test that I had after that chemo. So we thought it might not even happen but it happened really quickly."
The presenter spoke about how this pregnancy compares to the last, adding that although this one has been tough she feels more prepared this time.
"I've been pretty okay. It's been harder than my last pregnancy for sure, my primary physical side effect of first-trimester pregnancy both times has been total exhaustion. I find it quite hard with my schedule, there were days in work when I wasn't even on air yet and I was like 'I actually can't keep going' and with Sam getting up at 5 o'clock in the morning has been tough."
She added: "Standard stuff, nothing out of the ordinary, no puking thank god,"
"I consider that quite #blessed. The real challenge for me, is my moods are really intensley affected, during my last pregnancy I get super really massively down and that happened again this time, but I knew that it was probably connected to the pregnancy and that it wasn't real, and I had to keep reminding myself of that. It's really hard though because I wasn't motivated to do anything, I found it really hard to get through the day some days and care about anything but I feel a good bit better now thankfully," she said on Instagram stories.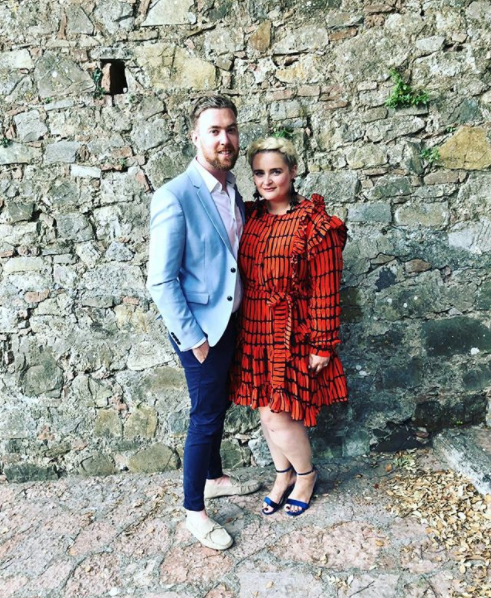 The 34-year-old explained that she likes to be open and honest about these things to help others.
"I just share these things so that if you feel that way you know that it's all normal," she said.
"I'm really excited. The first year of Sam's life was really tough, obviously, he's a perfect amazing angel but I found it really hard as anyone does, it's a huge life adjustment. I'm not planning on having any more babies after this one so I just want to try and really enjoy it as much as you can, obviously sleep deprivation, regular pukes and changing nappies aren't the ideal scenario, but last time I was so stressed the entire time and this time I will hopefully be more relaxed because I've done it once before."
The star who is due in May also revealed that she does like the idea of having a girl, and while she's perfectly happy with having another boy, she does plan on finding out the sex of her baby.