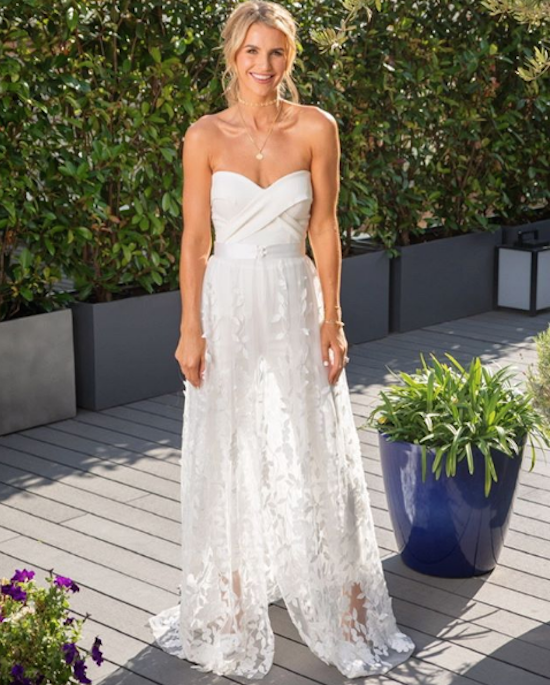 Vogue Williams has revealed plans to upcycle her bridal look, following her second wedding to Spencer Matthews.
The happy couple first walked down the aisle in June 2018 during an incredibly private ceremony, but celebrated their nuptials again this September, in front of all their friends and family.
The Dubliner stole the show in a fitted white jumpsuit with a delicate lace skirt on top – a look she plans to wear time and time again.
Speaking of the outfit, Vogue said, "Wedding jumpsuit of dreams. I wanted something a little different for our wedding party and Halfpenny London knocked it out of the park.
View this post on Instagram
"I still have the jumpsuit and plan on wearing it a lot! I'm going to style it with a cool oversized white blazer next."
Vogue and Spencer, who have a one-year-old son together, allowed a camera crew film all the behind the scenes action from their big, which later aired on their reality show.
Speaking to VIP Magazine about the series, Spencer previously told us, "I think it's quite funny! It's not one of those glossy, glitzy shows.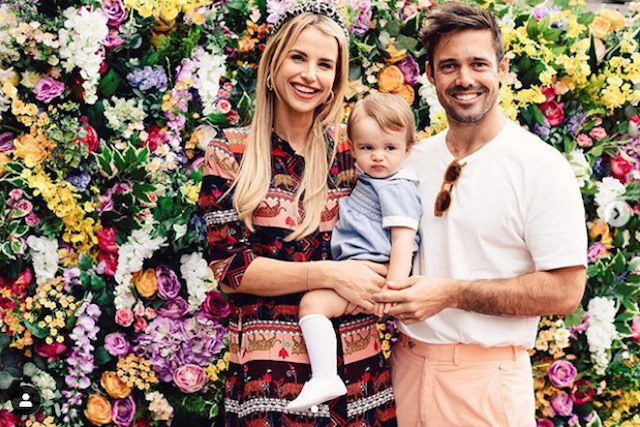 "I think it's quite a real account of first-time parents having a good go at it. It won't be too embarrassing for Theodore to watch back, I hope."
It was important for the couple to show things as they happened, and not to make any false drama for the sake of a few extra views.
"I think reality television is so overproduced nowadays that it has kind of lost its name," he said.
"It's not really what it says on the tin. Our show is 100 per cent unscripted, full on the real deal and we love making it."