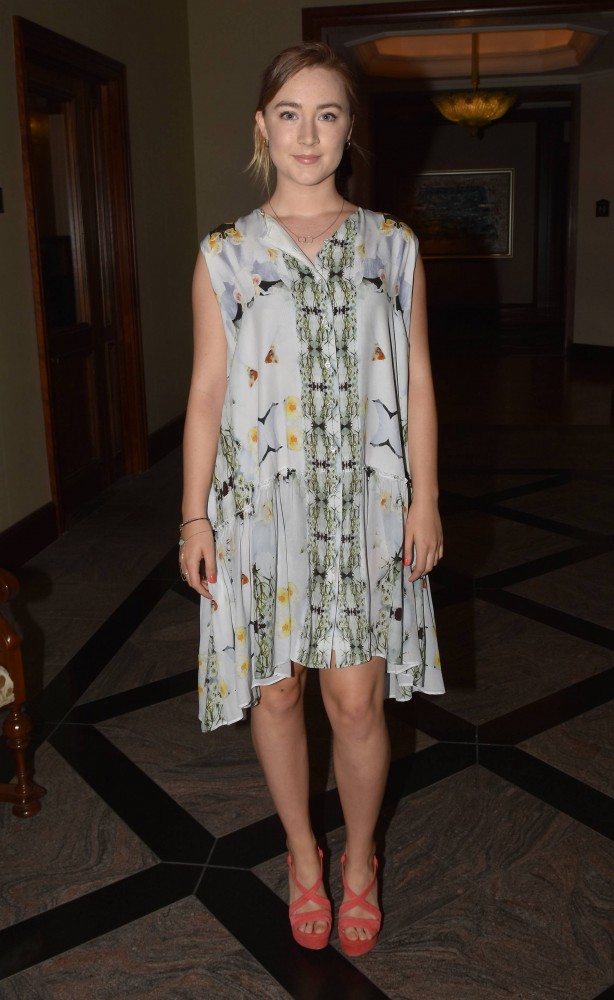 Saoirse Ronan has had a hugely successful year from starring in several films to winning awards and receiving huge praise for her talents.
With award season underway, the actress plans to make a statement at the Golden Globe's this year by wearing black.
But rather than the usual fashion statement, the Irishwoman aims to make a political one, along with her fellow female stars.
Along with Wonder Woman's Gal Gadot and Allison Janney and loads more, Saoirse will take part in an anti-harassment protest in light of recent allegations made against men in Hollywood.
The movement named 'Time's Up' was organised by a large group of women in the industry and aims to tackle workplace sexual discrimination and inequality.
Explaining why she is taking part in the protest the Carlow-native said: "It is the most important thing, and I've never felt so encouraged and inspired and supported to use whatever voice I have and for all of these people, men and women, to be able to come together and use their influence and to open up the conversation and raise awareness and support anyone who's gone through, or anyone that has questioned their safety or their stance when they're on set.
"I think it's invaluable and paramount that this happens now," she told Extra TV.
The Golden Globes 2018 will take place in Los Angeles on January 7, 2018.