The day has arrived!
The Late Late Toy Show is airing tonight and we will all be cuddled up in our PJ's ready for Ryan and the kids to show off what kids are looking for this Christmas, along with entertaining us with some singing, dancing and hilarious antics, we can't wait!
Something we look forward to every year is seeing what the theme of the show will be, and luckily for you, we have it!
This year the theme is The Wizard of Oz!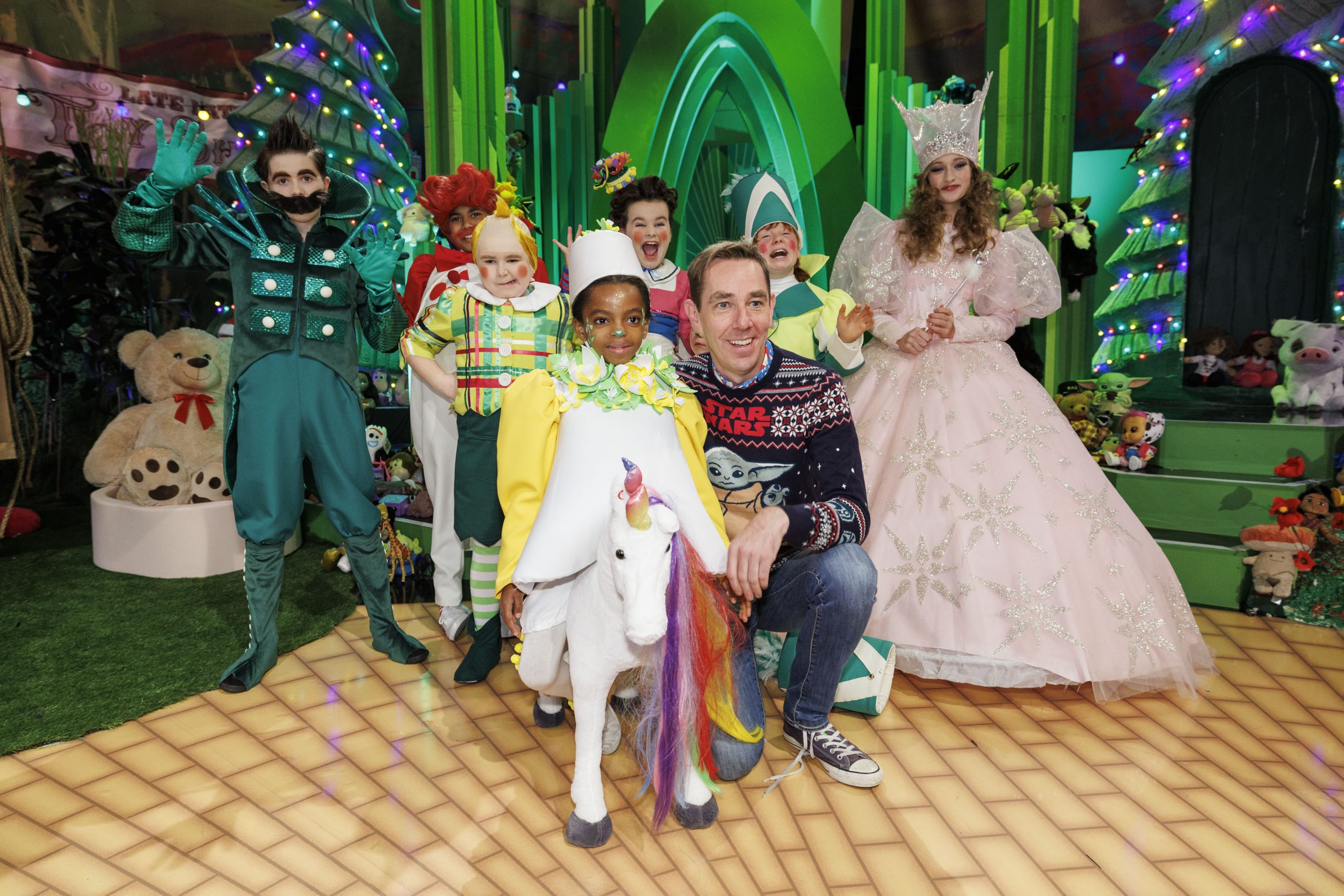 Yep, Ryan will join Dorothy, Toto and a whole host of munchkins as they head off to see the wonderful Wizard Of Oz! This theme means we can expect a lot of colour, creativity and amazing costumes!
Speaking about what viewers can expect from this year's show host Ryan Tubridy said, "We said we'd go a bit back to basics, the Wizard Of Oz is pure Christmas to me and hopefully to you, it's that lovely dream of no place like home, it's simplicity it's nostaglia, it's colourful, it's romantic in its ideals and we think it's perfect.
The idea of there's no place like home is ideal because despite everything at the Toy Show, all roads lead to the couch really and unfortunately there aren't many tv shows left where people will put their phone down for a couple of hours,  leave their room, their tv room or their bedroom or kitchens to come join everyone else. So yeah, we're going to follow the yellow brick road all the way home."
As we know, The Wizard Of Oz is full of iconic characters and we just know that this will be brought to life on stage, speaking on the costumes Ryan told us, "Munchkinland is like a rainbow vomited on you, and it's going to be that sense of technicolour. It feels like maybe Ireland or the world is maybe Kansas at the moment, we're Oz. It's really bright and colourful."
We cannot wait for this!
The Late Late Toy Show airs on RTÉ One & RTÉ Player on Friday, November 25th at 9.35pm.