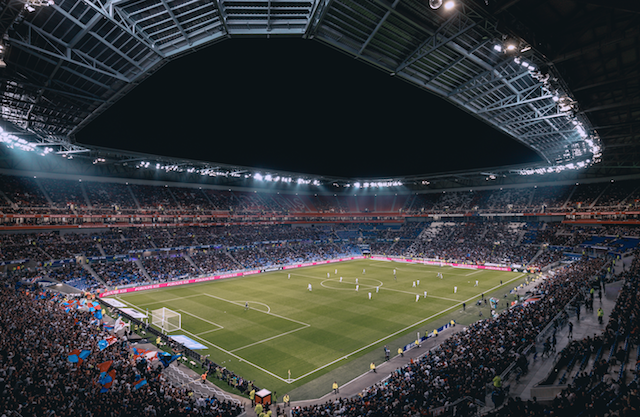 This weekend Super Bowl 52 takes place as the New England Patriots take on the Philadelphia Eagles.
The match kicks off at 11.30pm Irish time and finishes up around 3 am.
Whether you're football mad and have bets on the winning team, or you're a massive Justin Timberlake fan and are exciting to see him perform, it is an event not to be missed.
Even if you're just looking for a get together for a few pints and snacks, there are plenty of places around Dublin hosting Super bowl events.
Here are our top picks:
Dublin Rebels Annual Super Bowl Party 2018

Where: Odeon, Harcourt Street
When: Sun, 4 Feb 2018, 8pm – Mon, 5 Feb 2018, 4am
Tickets: €10
What's on? "The venue will be transformed into a digital hub of AV multimedia with the Bowl being shown live on a truckload of HD TV screens including a massive, and we do mean massive, cinema style screen."
Superbowl 52 @ The Living Room

Where? The Living Room, Cathal Brugha Street
When? Sun, 4 Feb 2018, 10pm – Mon, 5 Feb 2018, 4am
No cover charge
What's on? "It's Super bowl time again, Giant Screens, Surround Sound, Red Party Cups and Hot Dogs until the early hours."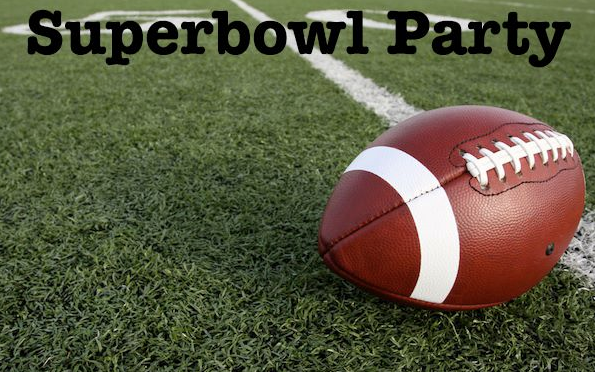 Superbowl Party @ McGowans
Where? McGowan's, Phibsborough
When? Sunday 4 February at 10 pm to 5 February at 3.30am.
What's on? Upstairs Open, 16 Screens, 2 Large Screens, American food Specials and free table reservations via email.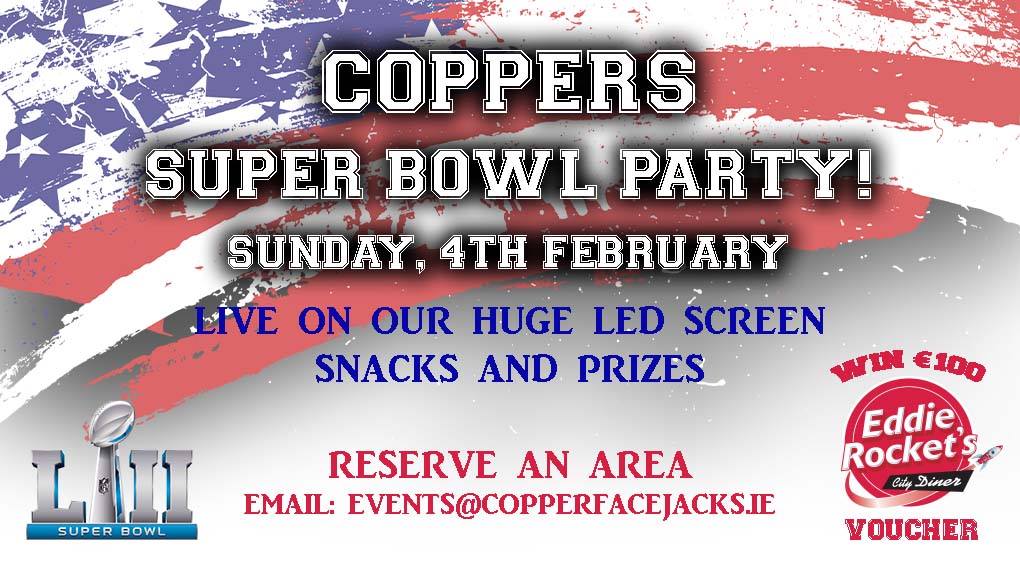 Coppers Super Bowl Party!
Where? Copper Face Jacks, Harcourt Street.
When? 4 February at 10pm to 5 February at 3:30pm
Tickets? €10 on entry
What's on? Live action on LED screen,  American style snacks, prices including Gold Card Giveaway
Other venues include The Woolshed on Parnell St, Buskers on the Ball in Temple Bar, Square ball in Grand Canal Dock and Harcourt Street's D2.
Will you be heading along?