For many people, their hair is a solid part of their identity and a comfort blanket at times, so when it starts to thin or fall out, it can be quite upsetting.
There are countless reasons as to why this can happen. Denise Phillips, owner of Pelo Hairdressing, wants to help people who are going through this to feel their best again and regain their confidence, through the introduction of specialised hair pieces, wigs and extensions.
This month we met our four lovely candidates who will be going on a journey with us over the course of the summer to undergo a hair transformation.
Carla
35-year-old Carla was sadly diagnosed with breast cancer in September of 2022. She started undergoing chemotherapy in January of this year which led to her hair beginning to thin and fall out.
"When I look in the mirror I just barely recognise the person looking back, the last few years have definitely let me lose myself, between becoming a mum, tragedy and cancer but  I know I will get back to myself and I am always up for any steps in doing so," she tells us.
She visited the Pelo salon in Newbridge with the hope to start with trying on some wigs as she hoped to get her own hair growth back.
After talking through her options with Denise, they chose to install a topper.
"Why I chose to recommend this piece, is because you can see Carla's own hairline and she has hair. It's coming into summer, these pieces are light and thin," Denise explains.
Carol
45-year-old Carol has been living with Cystic Fibrous. In May of 2021, her daughter found her collapsed in their kitchen. She was rushed to hospital where she spent 10 days in a coma in ICU.
She spent a further five weeks in ICU after waking up before being moved to a Cystic Fibrous ward for three weeks where she had to learn to walk and write again. Three months after leaving hospital she began to lose her hair.
"My hair has always been my crowning glory. When ever I was sick or spent a few weeks in hospital I would always get a blow-dry when I got home and it would always make me feel so much better. When I was in ICU and in the coma and on the ventilator the nurses use to plait my hair so it wouldn't matt," she tells us.
While her hair has begun to grow back, it is a completely different texture and Carol still doesn't know how to manage her hair.
Now the focus on Carol is on strengthening her hair and letting her get her confidence back.
Susan
Susan was diagnosed with a grade 4 glioblastoma (brain cancer) in May 2020.
She underwent surgery, radiotherapy and chemotherapy as part of her treatment. As a result, she has lost hair on the right side of her head.
"It's growing back a bit now but it's very thin. I'd just love my swish back!" she admits.
Her goal is to get her own hair to grow back, stronger and thicker. During her first visit, Denise recommended that she undergo oxygen therapy.
Pelo is one of the few salons in Ireland to offer this, they use Kemon oxygen therapy machines to deliver lasting safe results to the scalp by using pure oxygen. This promotes hair growth.
Lucy
15-year-old Lucy lives with Trichotillomania. This is a condition that sees people compelled to pull their own hair out.
"I've had it for two years, it started when my mam got really sick. I started doing it when I was worried and then I never really stopped," she explains.
She hasn't pulled her hair out in two months and would love for her hair to be long once more.
Denise explains: "Our main goal here is to actually apply a weave. But I want to make sure that Lucy's hair is nice and strong so she can actually manage it. So we're going to do a laminate serum which will smooth out her hair and make it a little easier to manage the hair."
Using oxygen therapy, Denise hopes that Lucy's hair will grow to below her ears before they install the weave.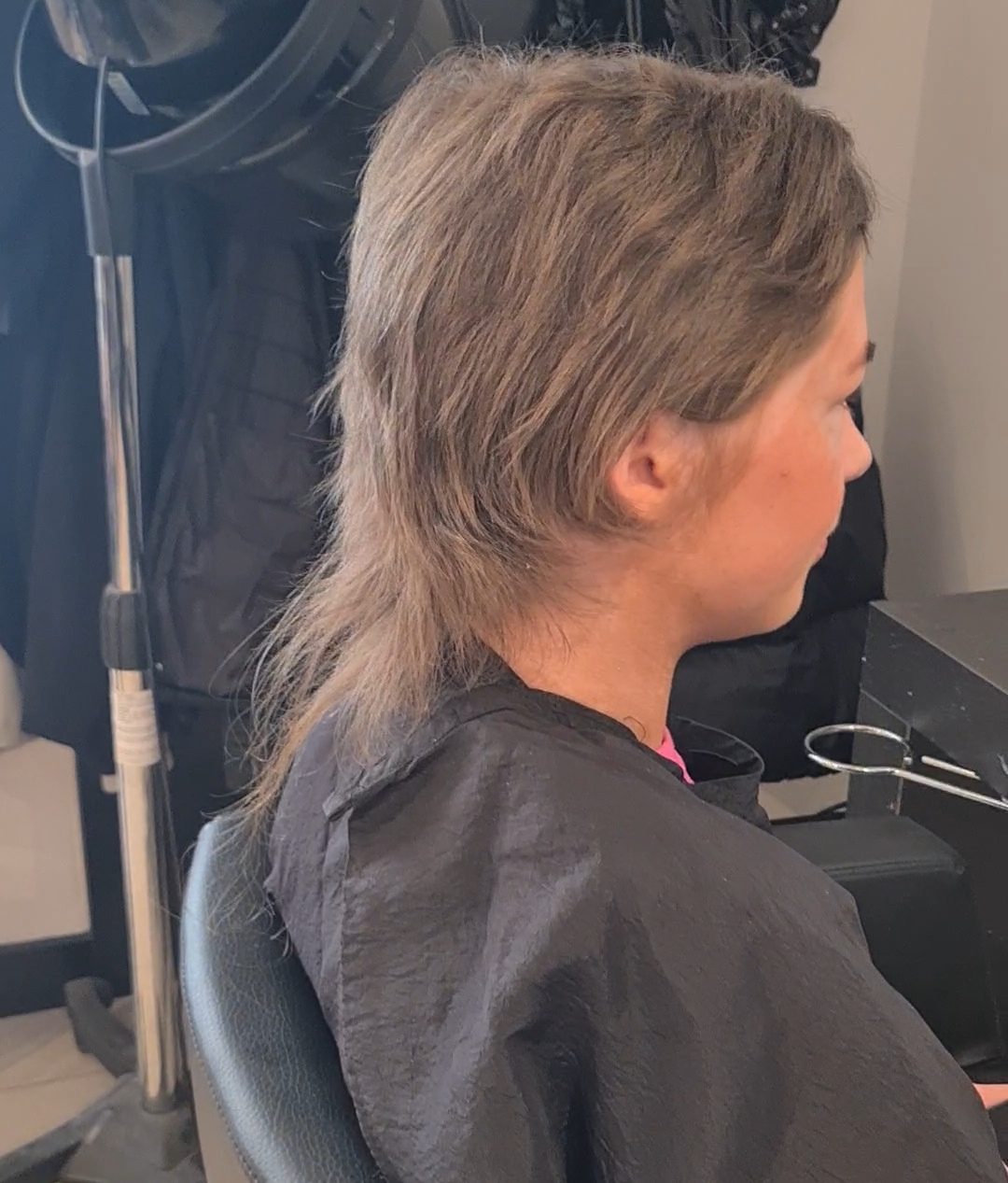 Denise is a qualified hair loss practitioner with over 20 years of experience as a wig and scalp expert, winning multiple accolades for her services across the country and abroad, too.
Check out more of our candidates' hair transformation experience below.
View this post on Instagram
Find out more at pelohairdressing.ie.