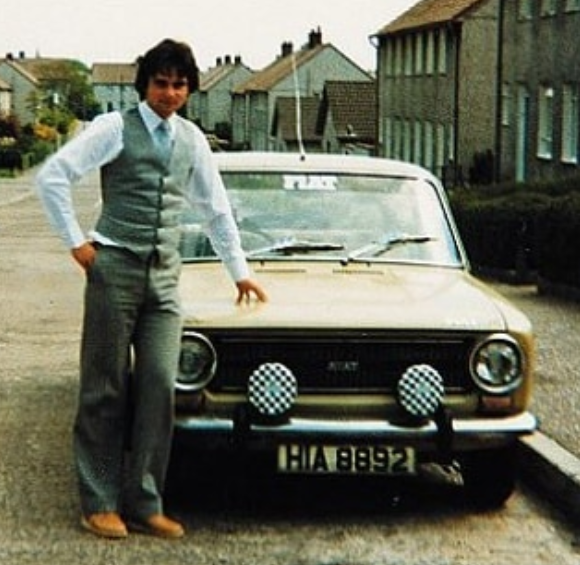 Can you guess which Irish star just shared this retro throwback snap of him with his very first car?
Well, this OBE took to social media to reminisce over his very first car, after revealing he had just bought himself a brand new motor.
We wonder would his lovely wife and co-host have cruised around with him in this vintage set of wheels back in the day?
That's right, it's Belfast man and tv legend Eamonn Holmes!
The 59-year-old took to Instagram to share the picture, and fans were more than complimentary of his 70's style!
"Bought a car today….which brought me back to my first one. 1979 , I was 19 . A Fiat 124 with Rally headlights. 550 quid . I was robbed," Eamonn joked.
"Look at you all handsome. The best looking folk are from N Ireland don't you think ???," one fan commented, while another added "You always make me laugh Eamonn,"
Eamonn recently issued a stark warning to fans and viewers, as he revealed he had been scammed out of over £60,000.
Did you guess correctly that it was Eamonn showing off his first set of wheels!?