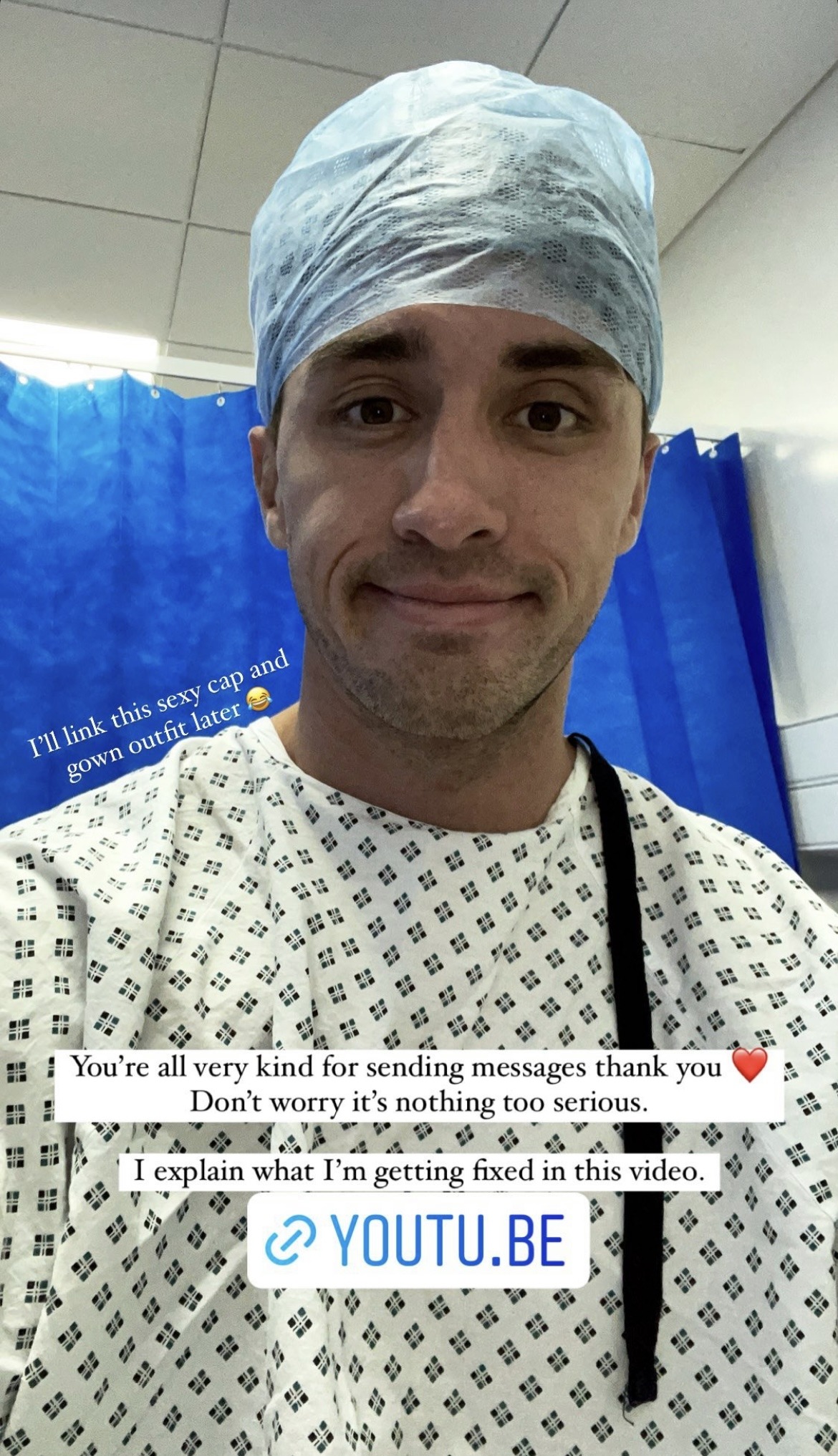 TV star Greg O'Shea has shared an update with his followers, since revealing last week that he was set to undergo surgery.
Sharing that he had to have corrective surgery on an old face injury, Greg explained the procedure and the reason for it to his fans saying:
"Two years ago… I broke my nose, so you see my nose is not straight anymore. Crushed my skull… there's like a dent there"
He later said in a YouTube video that the prodecdure was for medical reasons and not aesthetic, explaining that his nose was 'just goosed'.
Since then, Greg has been sharing some updates with his 993k Instagram followers. Just today, the 26-year-old shared the news that he will be presenting the Joe.ie House of Rugby URC. Along with his exciting news, Greg also posted some snaps of himself post op, admitting that he looks 'ridiculous'.
View this post on Instagram
"It seems to have gone well" he said straight after surgery.
"It feels great and I'm delighted. I'm breathing so so much better, which was the main part of the surgery to help me breathe better"
Sharing that this may not be the last surgery he has to undergo he continued:
"I'm getting the cast off in the next couple of days so we'll see if the nose is straight and breathing better. I'll be delighted with that and then we can move onto the next surgery which is the forehead."
Wishing Greg a very speedy recovery!