Love Island's Greg O'Shea has been enjoying a romantic few days in Paris with his new leading lady, Emma Canning.
The rugby player, who was crowned winner of this year's Love Island back in July, jetted off to the city of love with the stunning Scottish athlete, and soaked in the sights with a night time dinner in front of the Eiffel Tower.
Since Greg's split from fellow Love Island winner Amber Rose Gill in September, he has kept his love life very close to his chest, but it seems as if he now has a new woman in his life!
"Greg and Emma have been dating for a number of weeks now," a source told The Mail Online.
'He's in Paris with Emma at the moment and they've been having a fun time exploring the city together.
'Emma is undeniably Greg's type, she's an athlete and model, absolutely gorgeous and prefers to be out of the spotlight.'
Emma also posted a snap from their romantic date night, captioning the shot "spending my weekends eating good food and making the best memories… so in love with this city."
The Limerick man announced his split from Amber on The Late Late Show earlier this year, with the Newcastle beauty revealing she was 'disappointed' that their relationship had ended.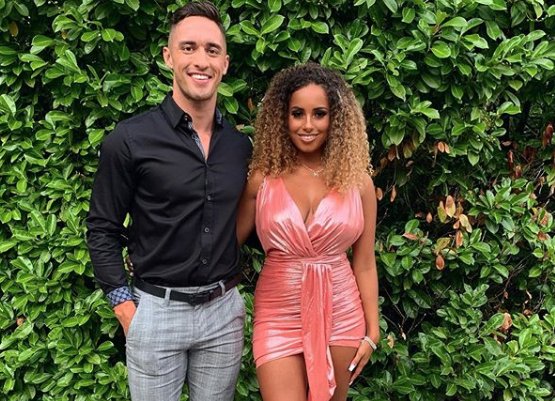 "I think there was a bit of miscommunication. But I think if you don't want to be with someone, you don't want to be with someone," the 21-year-old said on Loose Women.
"All I wanted was a bit of effort from him to come to London or Newcastle to see me. I said, 'I'm going to have to give up if you don't put the effort in.'
"And he said, 'Okay, bye.' I was expecting it to be a bit different."