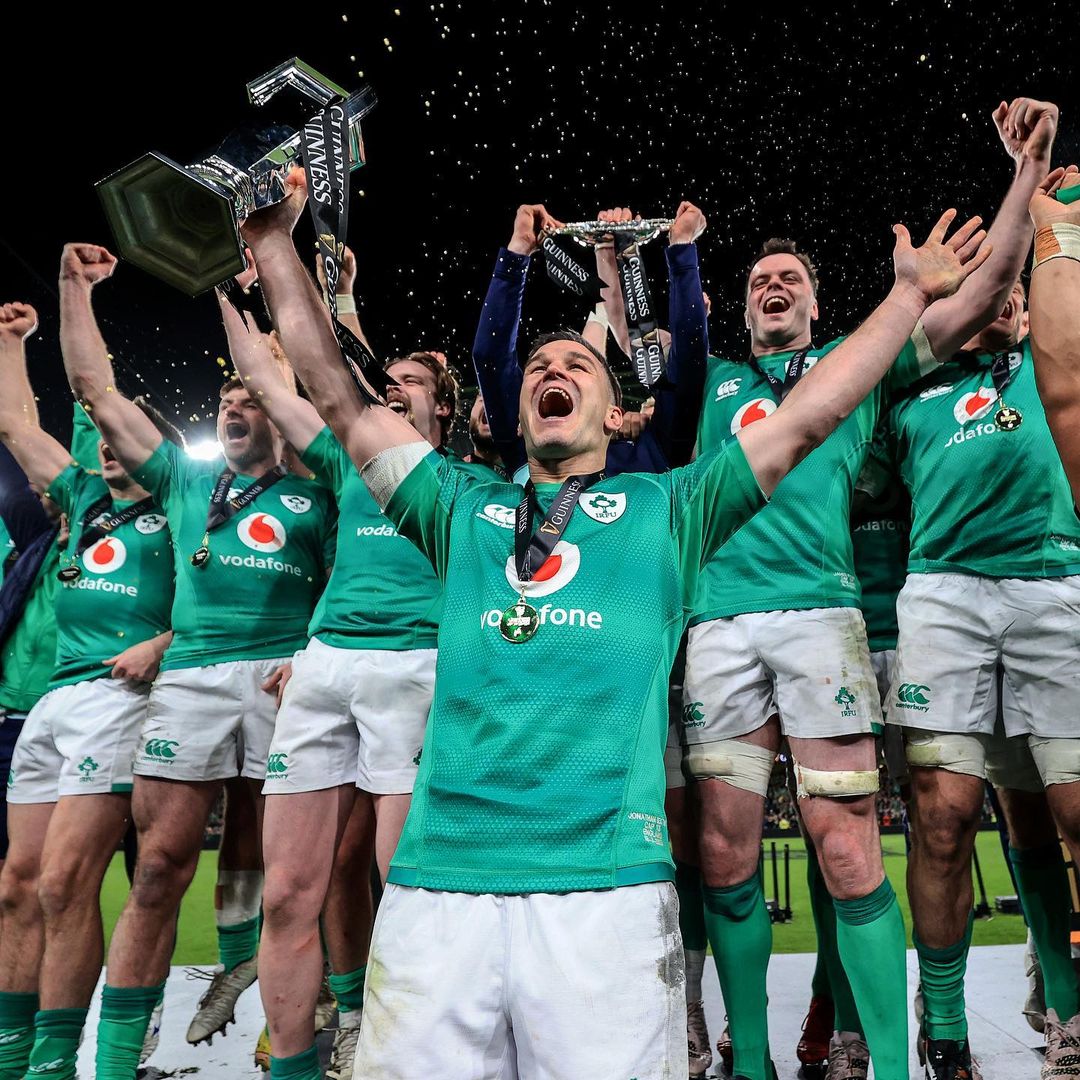 It's no surprise that this week The Late Late Show will be focusing on the incredible talent of the Irish rugby team.
They secured the Grand Slam last weekend and now they'll be bringing the celebrations to RTÉ.
Player of the match Dan Sheehan, Josh van der Flier and Andrew Porter will chat the incredible win with Ryan.
They'll fill him in on the days of celebrations that followed Saturday's historic victory and why the night before the game was one of the most surreal experiences they've ever had as a team.
View this post on Instagram

Andrew will also be supporting Daffodil Day and the great work of the Irish Cancer Society.
I'm Grand Mam's PJ Kirby and Kevin Twomey will be on the couch to chat about the success of their podcast.
They'll share how Paul Mescal begged to be on their show, Irish boys and their undying love for their mammies, and why they are fairly certain Michael Collins is a fan!
Hearts will be warmed as Laura DeBarra is back for The Late Late Big Repair Challenge!
View this post on Instagram

Five passion projects were carefully selected and will be unveiled on the show ahead of their beautiful restoration which will be revealed in the coming weeks.
After being attacked in 2021 Alanna Quinn Idris was blinded in one eye.
She will join Ryan to discuss how her life changed that day, what it was like giving her victim impact statement in court this week and her long road to recovery.
View this post on Instagram

English singer-songwriter Freya Ridings will perform her newest single Weekends and Louth artist David Keenan will sing his viral hit El Paso.
The Late Late Show airs on RTÉ One this Friday, March 24th at 9:35 pm