Grace Mongey has shared the first snap of her beautiful newborn baby!
The top beauty blogger gave birth to her second child last night, and is now sharing the first snap, as well as the name of the new arrival!
Taking to Instagram, the mammy of two shared the sweet post.
"And just like that, our world is complete…." she captioned the adorable shot.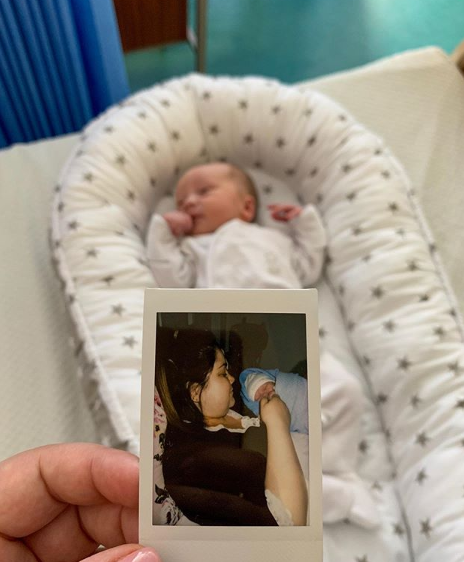 "Our beautiful baby son entered this world at 11:32pm. Hayden James you are everything and more, they say you heart doubles in size, well mine just quadrupled! He couldn't be any more perfect."
Huge congratulations to Grace and fiance Chris!