During last week's Love Island viewers were shocked by one of the most dramatic eliminations yet, when season two bombshell Kady McDermott re-entered the villa and shook things up.
Kady was given the option to couple up with one of the boys, taking him away from his current couple. Kady coupled up with Zach, who had been in a strong couple with Molly. And sure, that's plenty dramatic…but par for the course on Love Island, it's what happened next that truly shocked fans.
Following the mini recoupling, Molly received a text explaining she had been dumped from the villa as the only single girl. But Molly's elimination does mean we can get the inside scoop on the villa's current couples.
The influencer joined Maya Jama on Aftersun last night, and shared her perspective on the remaining pairs in the villa, including Irish girl Catherine and her footballer beau Scott.
Speaking with Maya, Molly confessed that Catherine and Scott are "very compatible."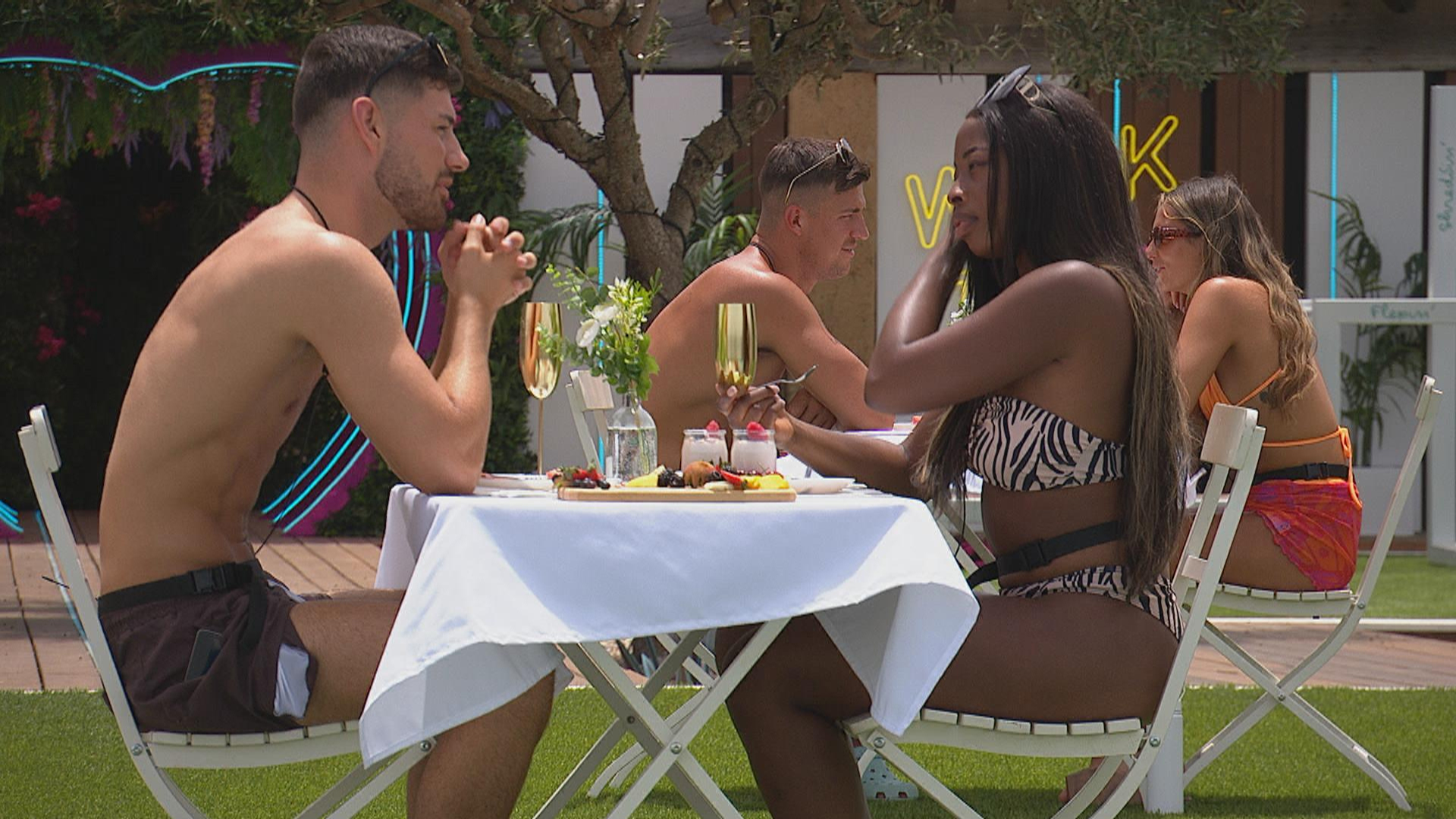 But she did add: "I feel like Scott could maybe sway but right now as it is they're going strong."
The pair have quickly become one of our favourite couples, consider Catherine is a Dublin, and Scott has Irish connections, it's safe to say we're rooting for them.
The pair even bonded over their love for the capital, as Scott has been living on our shores as a League of Ireland goalkeeper, with everywhere from Blanchardstown to 22 getting a shout out.
View this post on Instagram
Molly also shared her thoughts are the other couples still in the competition.
Believing Jess and Mitch work better as friends, saying: "I see a great friendship there. I don't see any romantic energy and I don't think either of them really see it. They're maybe trying to see it. In all, they are friends to me."
When it comes to Whitney and Mehdi, Molly sensed much more of a connection, explaining: "They're loved up but they don't show it. They're introverted people in a very strange way as they're big characters. There's definitely something there and I love where it's going and I'm excited to see if it carries on."
For Ella and Tyrique, Molly shared: "I like where they're going. They are a strong couple. I feel like they just need to see each other in different scenarios. They need to ease the pressure on each other, take it a lot slower and see where it goes naturally without forcing things."
And her favourite couple seems to be Leah and Montel, as she said: "I am backing them all the way, I feel like they look great together, they've found something so soon. I can see how happy Leah is, I can see it in her eyes when she talks about Montel. I think there's something really special for them two."
But when it comes to Kady and her ex Zach, Molly is less hopeful: "I actually don't see it going anywhere, I know Kady mentioned these traits in a guy she wanted and Zach does fit those traits.
"Mature, relaxed and all of that. So we'll see with that and if there is something there then there is and it's meant to be but I'm hoping there's not."