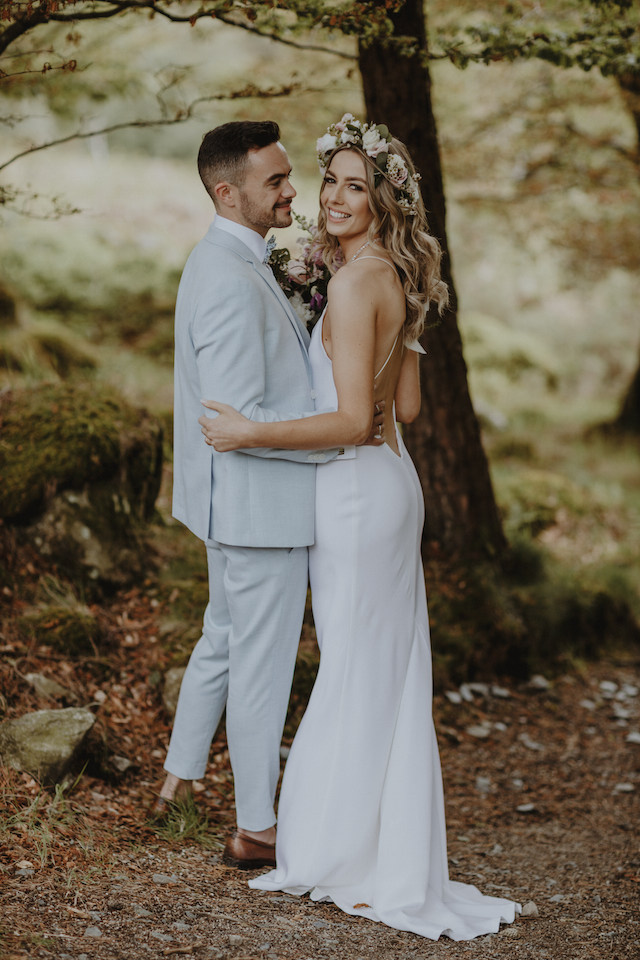 Following their stunning ceremony in Co. Wicklow last month, VIP Magazine can now exclusively share the gorgeous first pictures of Bláthnaid Treacy and Charlie Moon's big day.
Surrounded by 120 of their closest friends and family, the happy couple said their vows at Kippure Estate in Blessington on June 14th.
"I think my feet are just about touching the ground now," the beautiful bride told VIP Magazine.
"It's such a funny feeling, a real out of body experience. It's such a gorgeously mad day where you're surrounded by all the people you love, who are all so happy for you and directing all this positivity towards you."
Speaking about their big day, Bláthnaid reveals they wanted to do something a little different, and brought some old Irish traditions into the ceremony.
"Charlie and I were never going to get married in a church. We loved that everything could happen – the ceremony and the reception – in the one place," she said.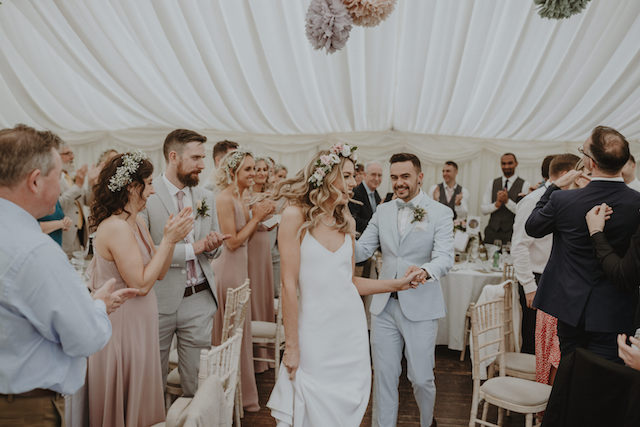 "We did a ring warming ceremony and then we also did the handfasting blessing. We wanted to do the handfasting as it's the oldest Irish wedding tradition and involves a delicate bonding ritual where the couples' hands are tied together."
Once the couple said 'I do', it was time to let their hair down and enjoy the rest of the evening.
The group partied into the early hours of the morning – and new groom Charlie even performed with his band.
Now, the happy couple who are still basking in wedded bliss, can't wait to begin their new life together.
"In my speech my last line was, 'I love nothing more than going on an adventure, and marrying you Charlie, is the best adventure I'll ever go on'.
"We're best friends, we have such a laugh and we love spending time together, even though with our careers we're often like ships passing in the night. We honestly just love our life together."
Pick up the brand new issue of VIP Magazine for all the exclusive behind the scenes shots of their big day, and their only interview, when it lands on shelves tomorrow.