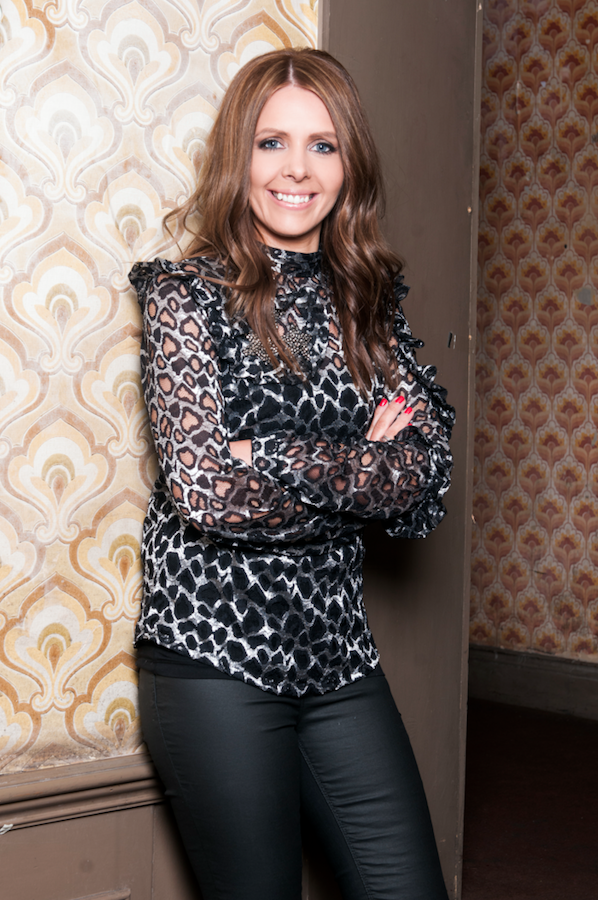 2019 was a year of ups and downs for RTE 2FM presenter Jenny Greene.
From leaving 2FM after five years, to making a sensational comeback with her own drivetime slot – the DJ looks back on the last twelve months.
Hi Jenny! How are you keeping?
I'm doing great, thanks! It's been a busy summer but I've loved every single minute of it
You've had a bit of a whirlwind year. How are you feeling about everything now that the dust has settled?
Whirlwind is right! To be honest looking back on all of it now I sometimes think to myself "Did that really happen?" Extreme highs and lows but it's most definitely a year I won't forget.
It must be such a relief; being back on the station you love, working in the slot that you are?
I can't actually put into words how happy I am to be back. I thought my first day back would feel strange but instead it felt like I had never left. Everyone had kept in touch with me for the few months I was gone so I still felt very much a part of everything.
When you initially announced that you were leaving, could you believe the reaction you got online?
Absolutely not. I certainly don't feel it warranted the level of attention it got. It's a funny one, I'm doing a job that I love and I have always felt so lucky to have the opportunity to do it, but I'm under no illusions that I'm a Gerry Ryan or a Terry Wogan. Some of the comments online from people who've never even met me were just so kind and meant so much to me. Some of them were sent to me privately too and I said to my wife Kelly one night reading though them, "Imagine taking the time to write something so heartfelt to someone you don't even know?"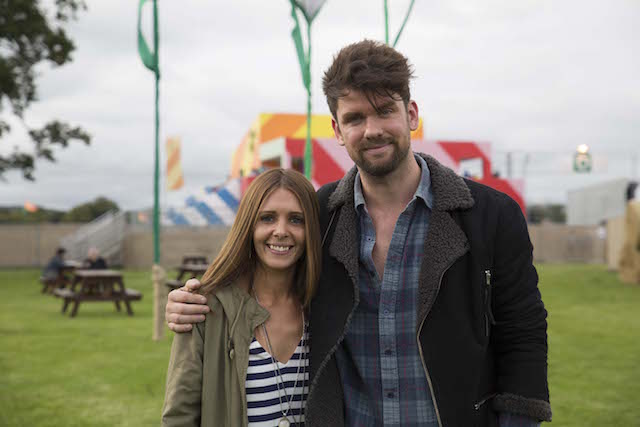 That must have played a part in reversing the decision to return to the station; what are your thoughts on the power of social media?
One hundred per cent it did! I've never been a big fan of social media, it's just not real life sadly but I have no doubt it played a huge part in how this year has turned out for me and for the better. I am eternally grateful and I won't be so quick to give out about it again!
What is it about being live on radio that you love so much?
Probably exactly that! It's live and unedited. Whatever happens you can't go back and change it. It's changed a lot for me over the years. My first love has and always will be music. I just never thought I could make it my job but I'm so lucky it has worked out that way. I love finding music and sharing it with people. That's why I got into radio in the first place, to play music – simple as that. Obviously that changed when I was asked to do the daytime show with Nicky. I was apprehensive at first because I wasn't used to talking that much or talking about myself. The only way a show like that works is if you give everything of yourself on air. People at least feel like they know you when they tune in and that's what it should be. I think we managed to bring that out in each other.
Are you missing Nicky!?
Of course, that goes without saying. He became one of my best friends in the five years we worked together. How can you not when you spend every single day with someone and most of the time it's just the two of you, one to one. He is one of the kindest and most trustworthy people I have ever met and in this industry where everyone's always trying to get ahead of someone else that's very unusual. We're both very similar in a lot of ways. We still speak on the phone at least once a week and it's usually if he has 30 minutes to spare somewhere and he's bored or waiting on someone [laughs]!
That said, it must be satisfying to have your own show, with you getting full credit in the name…
I'm delighted to have my own show, of course I am but as I have always said that was never an issue for me. To me it doesn't feel any different.
How about other hobbies. What might people be surprised to hear is a passion of yours?
My hobby used to be spending hours on my decks at home, starting out in my bedroom as a kid and right up to now but that's crossed over into my job now so I guess I don't really have any hobbies. I have started reading a lot lately which I never used to, I find it hard to switch off so I find a good book has really helped with that.
Was there ever another career path you saw yourself going down?
My two loves have always been music and animals. I had briefly toyed with the idea of becoming a vet, until I realised the points required I reckoned music was a safer bet!
You finally took some time out this month for a holiday in Portugal with Kelly. I'm sure you enjoyed the break away, and quality time with her.
Every year we go on holidays we always say we really needed this break but I can definitely say we really needed it this year. Going back to work full time and playing gigs every single weekend of the summer, it was lovely to just lie on a beach and fully switch off.
You say you're quite introverted when it comes down to it. When are you happiest?
I think a lot of DJs are if you ask them. My happy place is chilling out at home with my wife and a nice bottle of red, nothing beats it.