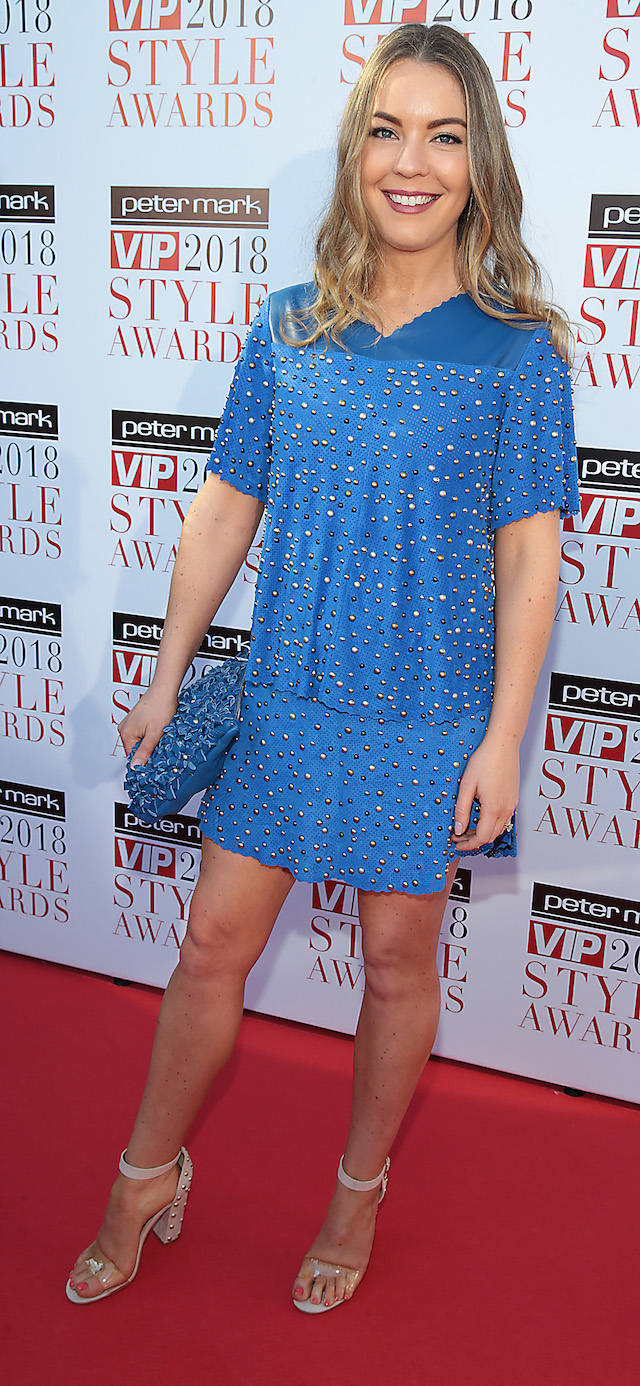 Emma Manley, who was last night crowned Ireland's favourite designer at the Peter Mark VIP Style Awards, stepped out on to the red carpet in a dress designed by herself.
Emma and her husband Eoin attended the awards at The Marker Hotel, and they revealed the last minute changes the designer had to make to he stunning outfit.
"[We were working on it] up until about 20 minutes ago…" the pair told VIP Magazine on last night's red carpet.
"He noticed a stud that wasn't flattened so we shimmied up to the machine and finished it," Emma laughed.
The beauty gushed about the support of her husband after her big win last night.
"Sometimes things happen that you never expect. Last night was one of those," she captioned her winning shot on Instagram.
"Just know that last night, that was for us, it's a team effort. Without you there is no Manley"
Huge congratulations to Emma!