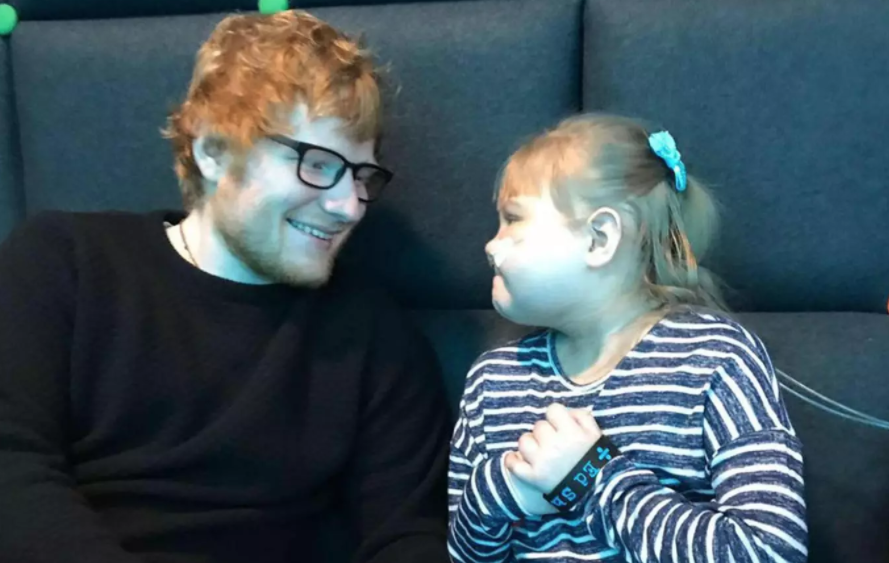 Ed Sheeran has donated a signed guitar to the family of a termianlly ill 11-year-old girl to help raise much needed funds.
Melody Driscoll, who suffers from Rett syndrome, first met the Thinking Out Loud singer in November 2016, and the pair struck up a close bond.
Now, Ed has kindly donated one of his old guitars to help out the family, who are involved in a legal battle with the hospital over pain medication.
"They have a really close relationship, Ed sends Melody video messages and he bought her an iPad so she can listen to his music," Melody's mother Karina told The Independent.
"She absolutely loves him, in hospital she is surrounded by him, she has an Ed Sheeran pillow, an Ed Sheeran doll.
Ed Sheeran Visited 9-Year-Old Fan Melody Driscoll In The Hospital – A Plus https://t.co/pKpQSyPqVO pic.twitter.com/x2lR1qZjCc

— Ed Sheeran News (@EdSheeranNews0) November 25, 2016
"They share a lovely little bond and he wants to keep her in his life, he has been touched by her."
Ed performed a private concert for the adorable little girl after his show at the 02 Arena last year.
How sweet are these pictures?