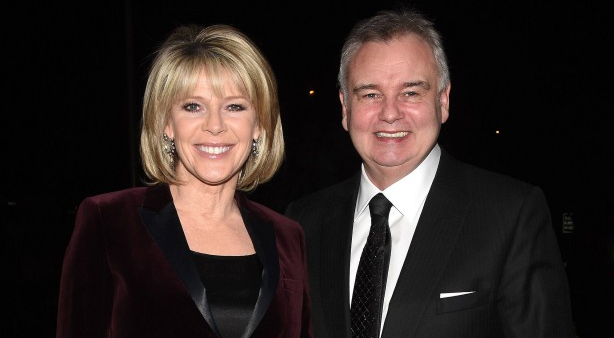 Eamon Holmes has shared an emotional video thanking fans after he and his wife, Ruth Langsford hosted their final Friday on This Morning.
Sharing the video to Instagram he said;  "Hi everyone, just want to say something to you all from the bottom of my heart and that is thank you."
"Ruth and I have been overwhelmed yesterday and today by the amount of messages and we'll be replying via social media, by emails, by texts, by Whatsapp, by whatever way we can."
"But can I just generally say thank you, thank you, thank you. We do feel the love, really appreciate it but stop it, stop it now."
The 60 year old looked emotional as she spoke sharing; "It's Christmas time, Mistletoe and Wine."
"We've all got things to do so thank you, get on with your lives, we certainly intend to get on with ours and look, things are looking up."
"Have a very merry Christmas and please stay safe. Thank you very, very much all of you," he added.
Over the last number of years, the much-loved couple presented the show each Friday morning and hosted over the holidays while Phil and Holly took some time off.
While rumours of their departure had been circulating for a few weeks, ITV confirmed a massive shake-up last month.
Fellow Irish presenter Dermot O'Leary and This Morning regular Alison Hammond will host the show on Friday mornings – however it's not the last we'll see of Eamonn and Ruth, as they'll continue to present during key holidays throughout the course of the year.