Dancing With The Stars is already in it's fifth week! It's to say the time is flying, as are the celebs as they hit the dance floor.
Unfortunately, this week we said goodbye to GAA star Paul Brogan and pro-dancer Salome Chachua. The pair tango-ed their way to a score of 16, but it wasn't enough to keep them in the competition.
They give it their all and always impressed, needless to say they'll be missed.
As for everyone else, here's how our celebs got on…
Kevin McGahern and Laura Nolan
Kevin and Laura cha cha cha'ed their way to groovy 20 points.
Carl Mullan and Emily Barker
View this post on Instagram
Carl and Emily earned a score of 22, very impressive, especially considering their rehersals were interupted by none other than Lewis Capaldi.
Stephanie Roche and Ervinas Merfeldas
Stephanie and Ervinas perfected the Paso Doble! Scoring them a 14 from the judges.
Shane Byrne and Karen Byrne
Shane and Karen showed us a sensational salsa, worth 21 points from the judges.
Brooke Scullion and Robert Rowinski
Brooke and Robert stunned with their samba, earing a score of 26.
Panti Bliss and Denys Samson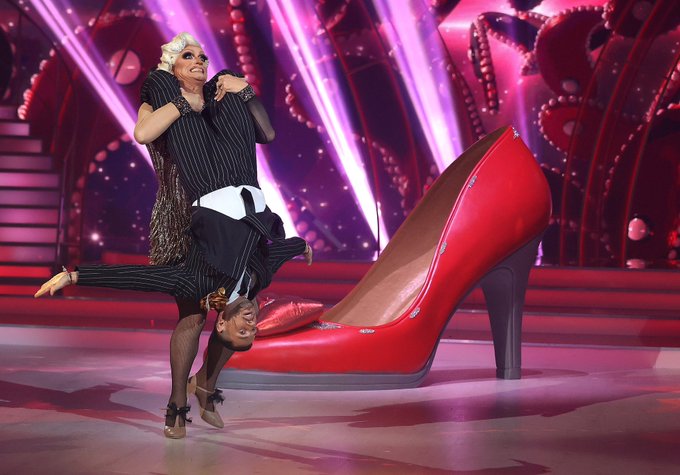 Panti and Denis took on the challenging Charlton, and it paid off, landing them a score of 27. The highest of the night!
Damien McGinty and Kylee Vincent
Damian and Kylee performed a quality quickstep, with the judges scoring them 23 points.
Suzanne Jackson and Michael Danilczuk
Suzanne and Michael hit the dance floor with a brilliant ballroom and scored a 25.