Brooke Scullion may be topping the leaderboard of Dancing with the Stars but she promises that there's no competition between herself and the other celebrities.
She reveals that it's the "absolute opposite".
Speaking after the second live show, she tells us that she couldn't be closer to the rest of the lineup. Especially her fellow Derry natives.
Yes, out of the 11 celebrities this year two of them are from Derry and one is an honourary Derry Girl.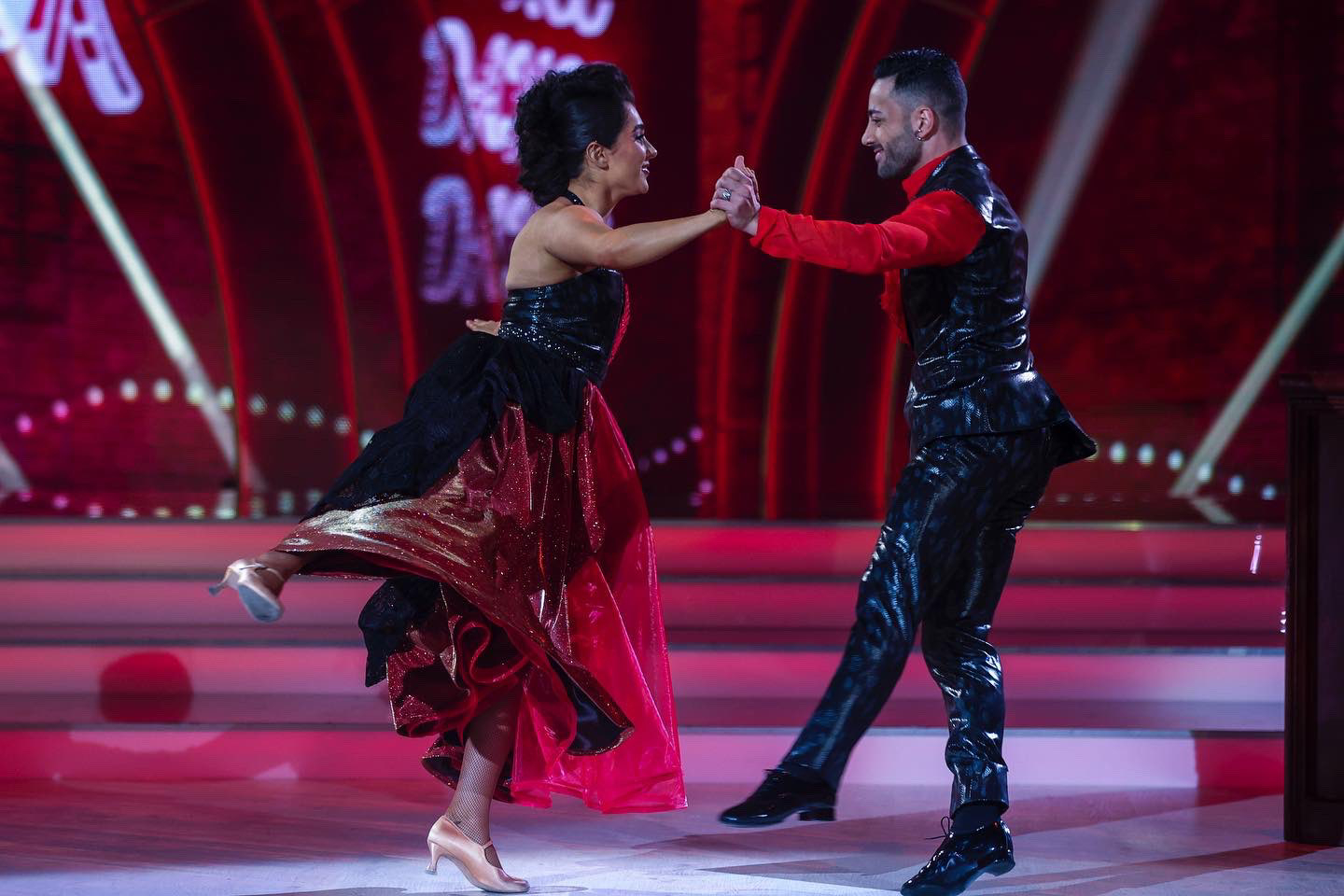 "I live with Leah," she says of Derry Girl star Leah O'Rourke, meanwhile, herself and Damian McGinty are as thick as thieves.
"Damian and me get on so well. He said we should remake Glee – a Derry version."
How sweet are they?
"I really get comfort from them living together and obviously me and Leah living together. We have the best relationship, all of us," she enthused.
She also enthused about her friendship with our former State Pathologist Marie Cassidy. In fact, they stayed out until 2:30am in Dawson Street.
"Marie is on the Derry train too. She is my woman, she is unbelievable. She's my ride-or-die," she laughs.
It's not just her fellow contestants who have been in her corner. She has also gotten support from Girls Aloud star Nadine Coyle.
"So I supported Nadine in Cork in the summer and I texted her and told her I was dancing to Girls Aloud this week… It was so cool because I met Nadine a few times and she's got that Derry connection, it's a brilliant song. One for the gays."
Dancing with the Stars continues on RTÉ One at 6:30pm on Sunday