Donal Skehan has shared some adorable pictures from his family's first ski trip to Instagram and it looks like a blast!
As a big ski trip fan, Donal's wife Sofie has been looking forward to bringing her sons to the snow for years, but due to the pandemic, the family have only made it to the slopes now.
Putting the adorable pictures up on Instagram the chef wrote, "HELLO SWEDEN! @sofieskehan has been dreaming of this exact moment since the boys arrived and with a few covid delays she finally got here!
"I of course am dreaming of a sun lounger by a pool with a cocktail in hand but here we are! And who knew turns out I'm a natural pushy parent- GOLD OR BUST BOYS- OLYMPICS 2045!"
Sofie shared some snippets of their trip to her Instagram stories telling followers, "It's absolutely exhausting but loving every minute!!"
The mother-of-two also revealed that their youngest son Oliver is the youngest person on the slopes! What a good job they are doing!
The family are just over Covid-19 having all gotten the virus at the same time, in a recent Q&A, he said, "Honestly we're still not 100 percent but we've non-stop sick since before Christmas and I had another awful cold this week after having Covid only a week or two ago.
"Feels like it's been a really rough winter. Have tried everything to get immune back up and running- on floridix and echinacea at the min and getting a bit of relief!"
We are glad to see the family are well enough for their Ski trip!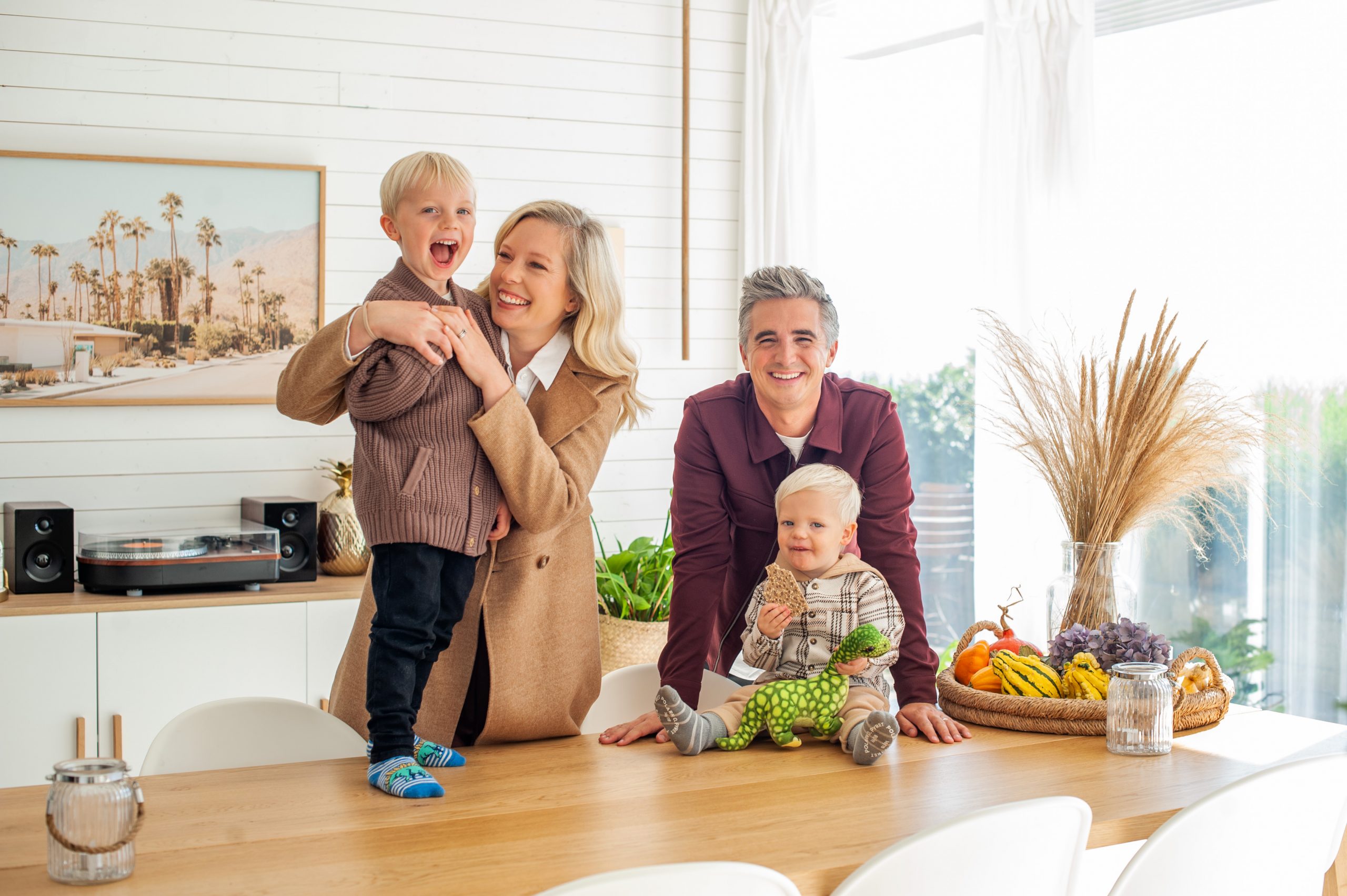 The holiday is a break away from a busy schedule as well as house hunting duties, the chef told followers that they have started their new home journey and look forward to seeing where it takes them saying, "We've literally just got mortgage sorted and begun the hunt! Will always be dreaming of the pool house in Palm Springs but it's gonna be Ireland for now and a big believer in fate and we'll find the right spot for us when the time comes!"