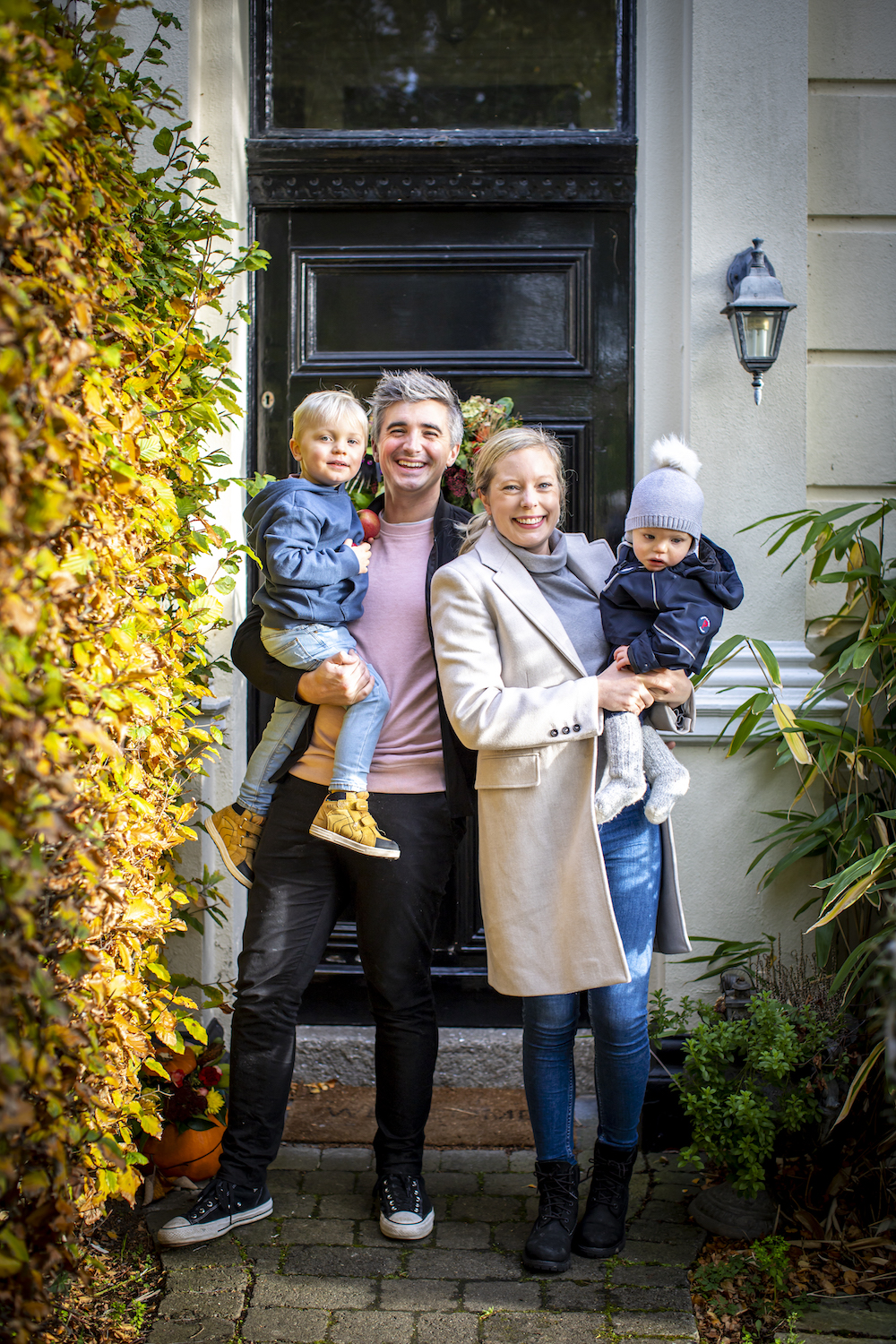 How VIP photoshoots have changed. Two decades ago, when VIP started out, a standard photoshoot would take the best part of a day. We'd kick-off at a leisurely hour with pastries and coffee, our glam squad would get to work, we'd do a few photos, order lunch, do a few more shots, and then we'd usually wind up with a sneaky glass (or bottle, hiccup!) of champagne. Then all our lives got busier. Work demanded more of all of us and so in the second decade of VIP, to accommodate our interviewees, we reduced a day's shooting to half a day, maybe even a couple of hours. The glam treatment would still be laid on, it would still be a nice morning spent, we just worked faster.
But then came Covid-19. And worse still, Level 5 restrictions, and overnight all our shoot plans were thrown asunder. Poor ole Donal Skehan, who we were due to shoot with last week, wound up with no VIP treatment at all! Heck, he didn't even get a photographer! Instead, Donal became coordinator, stylist and photographer for his very own photoshoot, in his very own Howth, Co. Dublin home. No pampering, no pastries, and certainly no champagne! Just lots of packets of kiddie raisins used to bribe his own kids, Noah, (nearly 3), Oliver, (11 months) to smile at his own camera. Sounds like a lot of hard work to us – and for us! But look at those smiles! What a total pro.
We have all witnessed people going to extraordinary lengths to help each other out at this extraordinary time. And in VIP we have witnessed this too. So, thank you everybody, but especially you, Donal. Between the books, the babies and the RTÉ One TV show Family Food in Minutes, which is currently airing, you are one busy man. We owe you big time. In fact, we owe you a long lunch, with lots of champagne! (Let's just not clink glasses…) In the meantime we're subscribing to your new meal planning website donalskitchen.com, because we are all out of dinner ideas!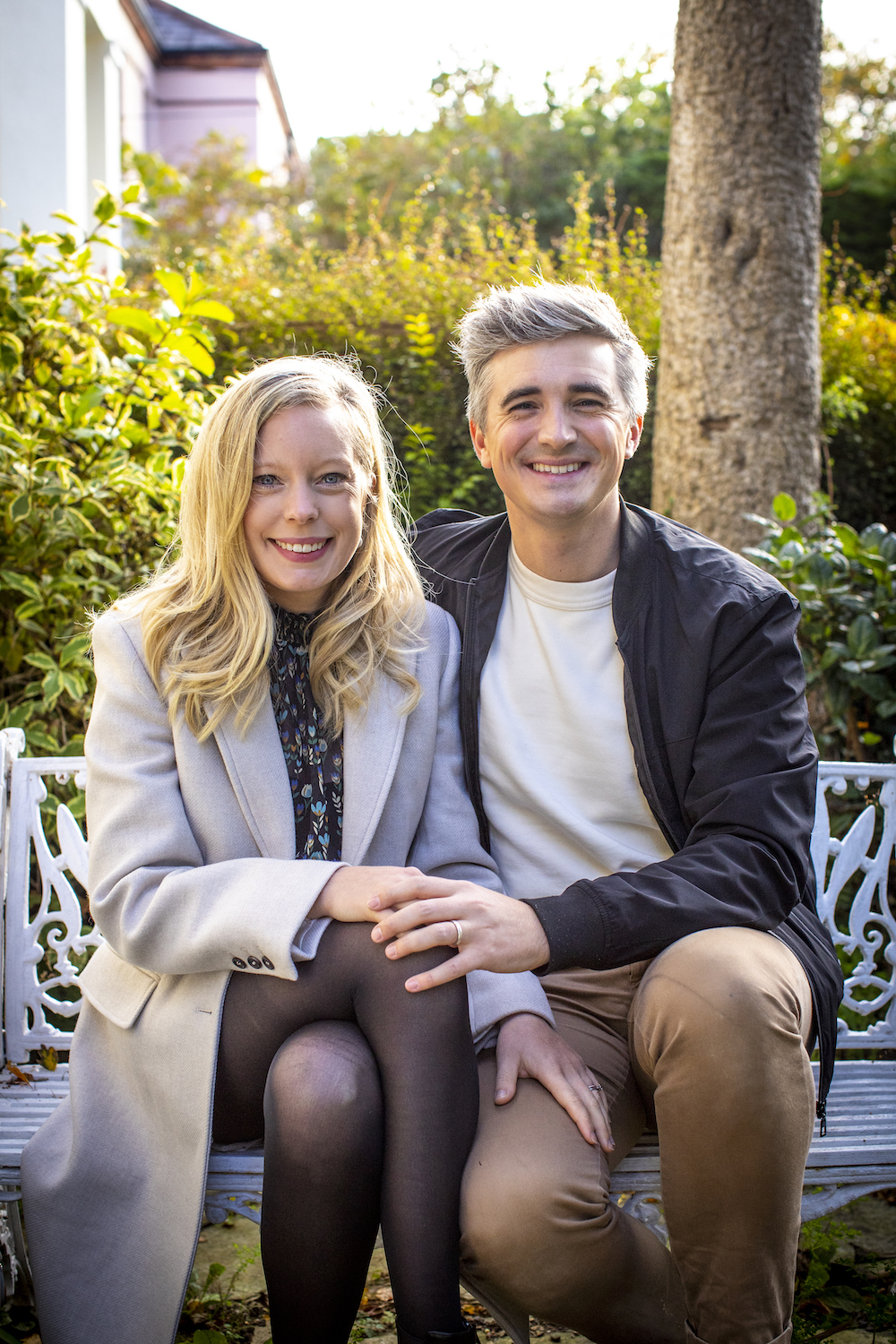 Donal, you must be wrecked after that shoot!
Well, it turned out ok but oh my goodness it was a crazy morning! With very few shops around here to get props or outfits we dug deep in the wardrobes and used what we had on hand and it was actually a pretty enjoyable morning with the kids! As always though, getting the kids to look the same direction and smile is always a battle! There may have been a few bribes along the way!
Bribery was definitely allowed on this occasion!
We usually don't like bribing, but there was a lot of bribing going on, hidden snacks and half eaten fruit all around the place to get them to, or Noah at least, to cooperate! Oliver's age is so easy, you just make a funny noise or something and you get the laugh, Noah is a whole other story! He's now gone full threenanger on us! He was brilliant though and very patient when he wanted to run off and play.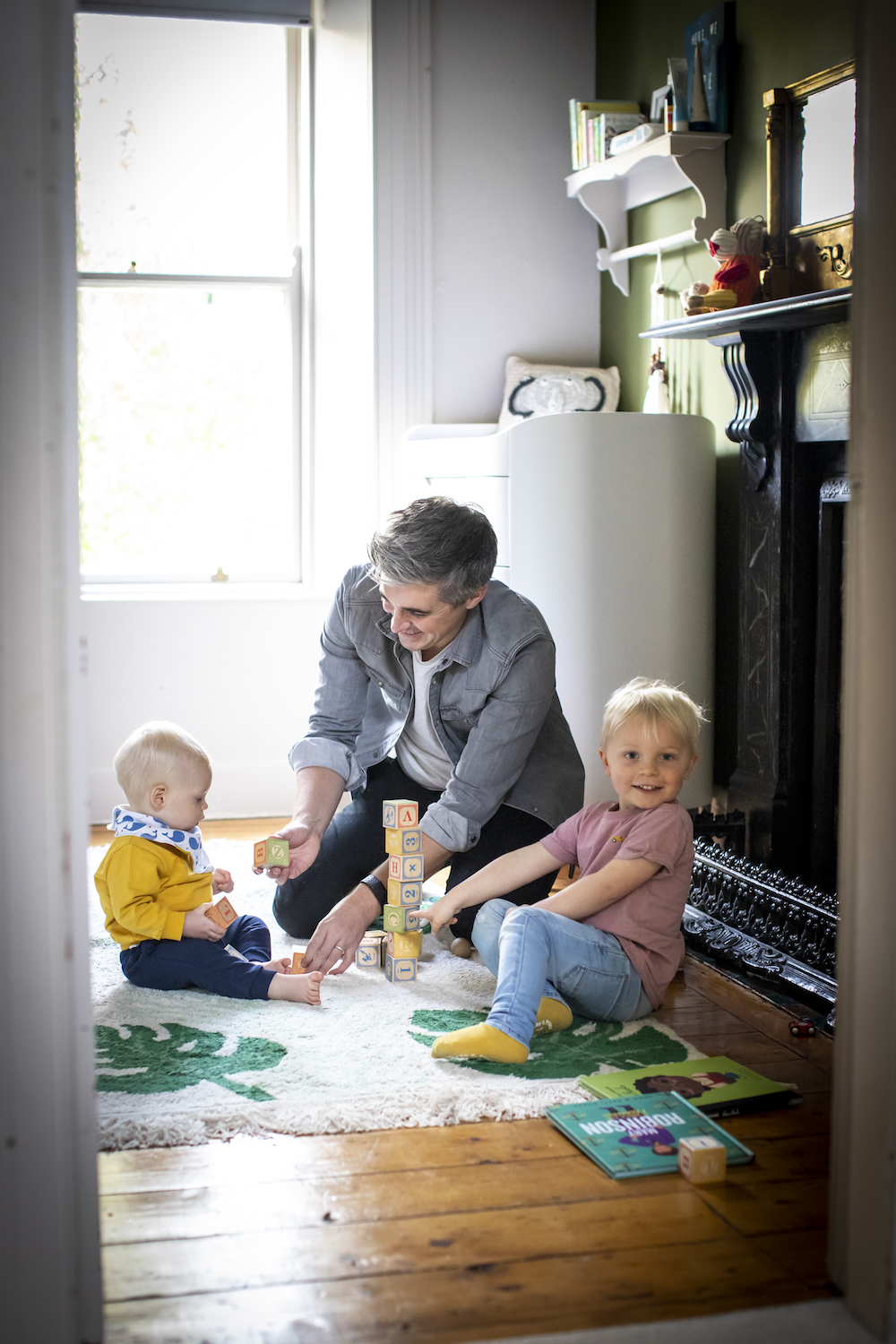 Well, thank you for your effort, and your time. We have found that people have become so accommodating of late. Everyone is just so grateful for a focus.
It's been one major positive during the lockdown phases of 2020 in general. Just seeing how people come together at times like this. And Ireland in particular is so great for that sense of community.
This year has been a s*** show for everybody. But you've also had a massive upheaval following your decision to move back home to Ireland from LA, just as the pandemic was kicking off. Given how everything played out in the States, we trust you are grateful for your swift crisis decision making?
I can't believe the timing. Maybe a bit naively we thought this would be gone by the summer, or at least by now, and that we would just stay put in LA and wait it out? I'm so glad we didn't though because in such uncertain times there's no better place to be but home.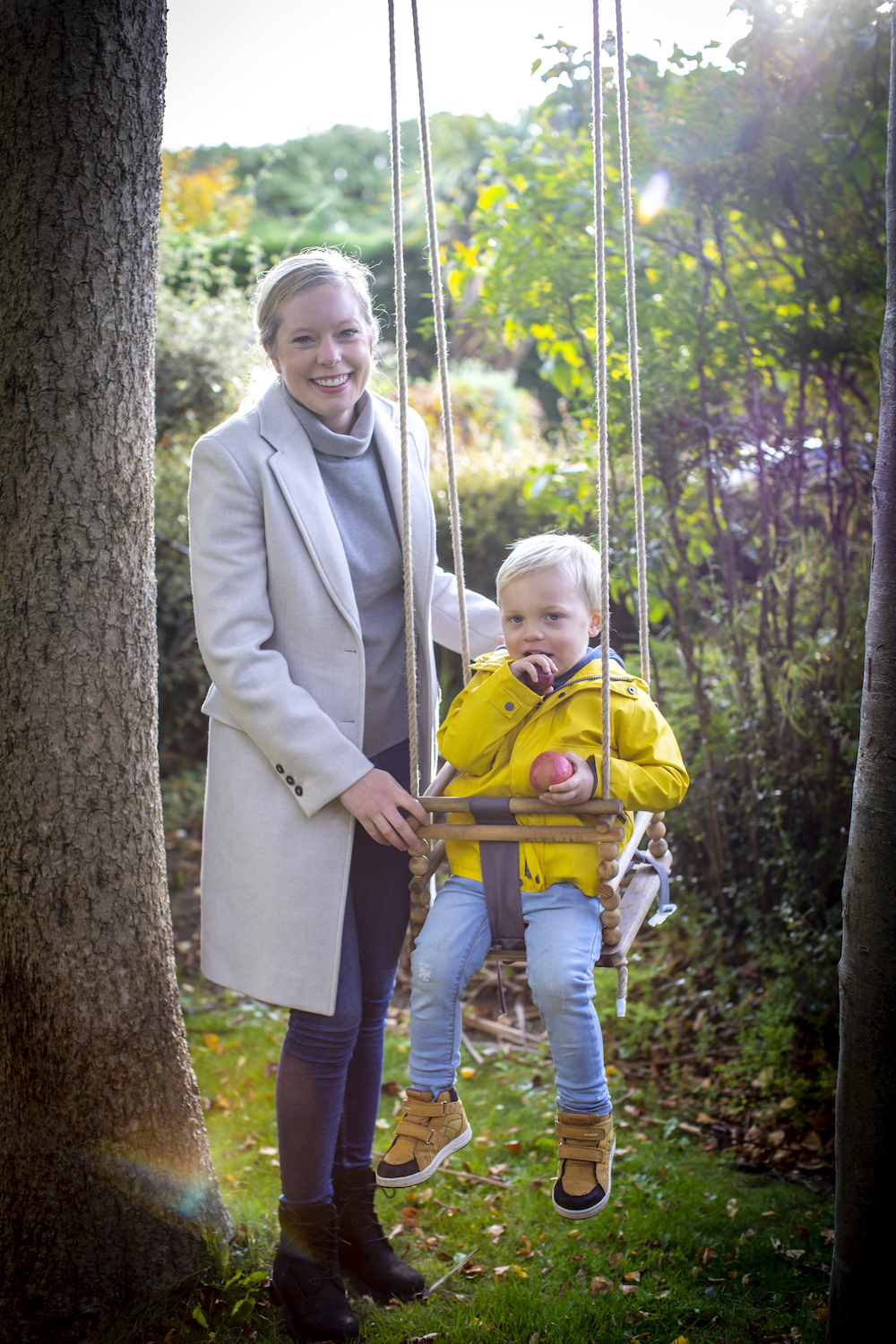 What has it been like being home in Howth, where you were born and raised? And how has Sofie settled? It must not be easy for her to be away from her own family.
It's so lovely to be home and to be close to family and friends, but we can't wait for there to be less restrictions so that we can see them more frequently and enjoy their company again. We've enjoyed quite a few Zoom quizzes at this stage though! I feel so sorry for Sofie who hasn't seen her family for more than 18 months now. And no one in her family has met Oliver, that's tough.
Very tough. You and Noah had your own Covid-19 scare recently too. How did you manage your head while you waited for results? And how did you find the isolation?
The result was very quick to be fair so it wasn't too bad. The whole experience from calling our GP to getting the results was just 24 hours. It's never fun waiting for results, but with small kids there's plenty of distractions, even if stuck in the house!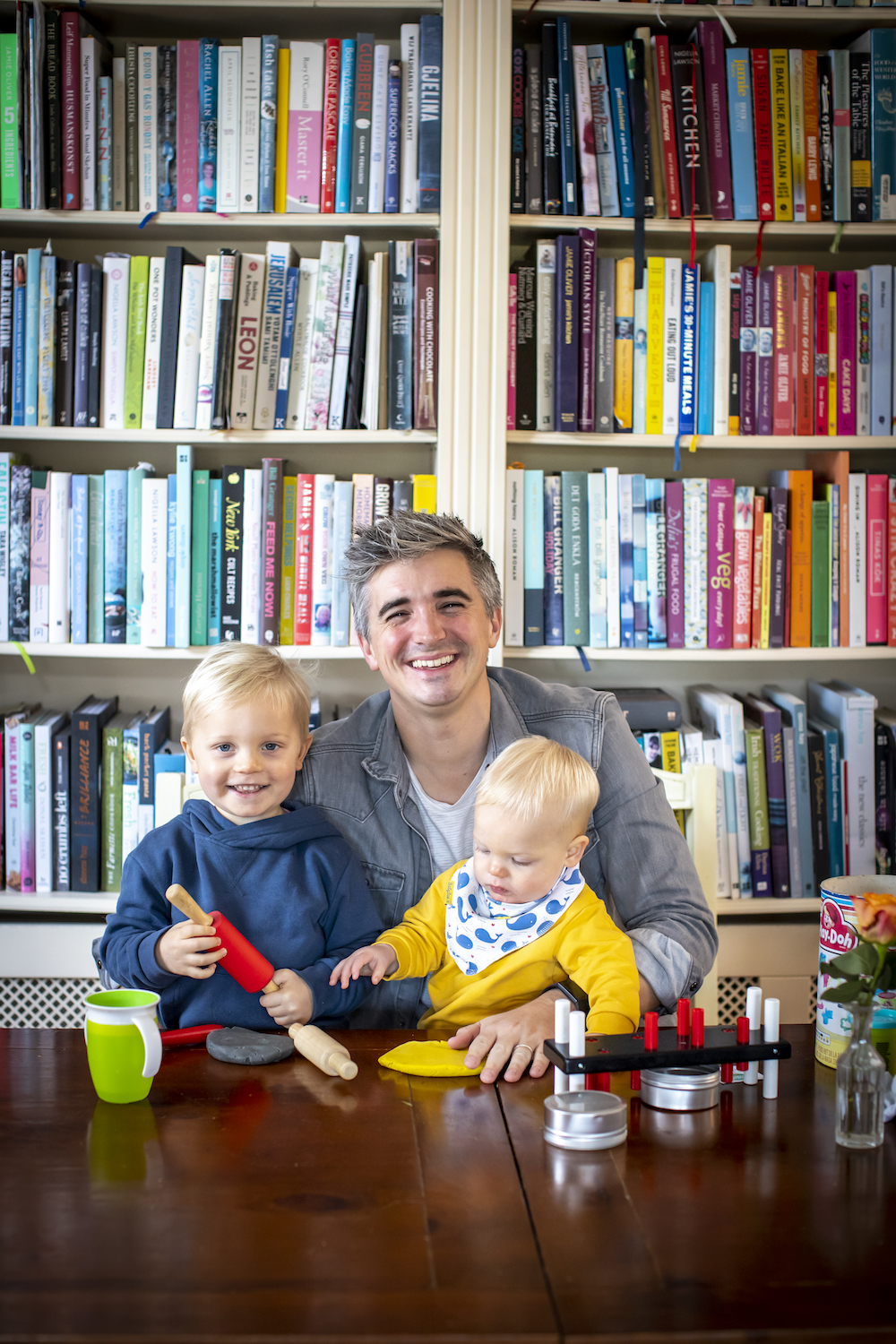 Yeah, the house looks fab. Tell us a bit about it.
It's such a beautiful spot – although it's just short term. We're renting a gorgeous Victorian house with lovely old features and fireplaces and it's very close to the beach so it's been an ideal spot to come home to for now.
Okay, about working from home: are you firstly? And if so, how are you doing it? Because we are – nine months in – still struggling. The pre-pandemic working day no longer exists, does it?
I'm working mostly from home at the moment, it's tough isn't it? I get the most important work done during nap time as it's impossible to concentrate when you hear the kids running around or any screeching outside the door and once they remember you are in a particular room it's like they won't play anywhere else! Again though, most of us are in the same boat so there's an understanding when Noah pops into the Zoom call, or you wave to someone else's child coming to say hello! I actually think we've been lucky, as before Covid I did a lot of work at home, so the change wasn't as big as for someone who's had an office to go to for years, it must be even harder for them to adjust.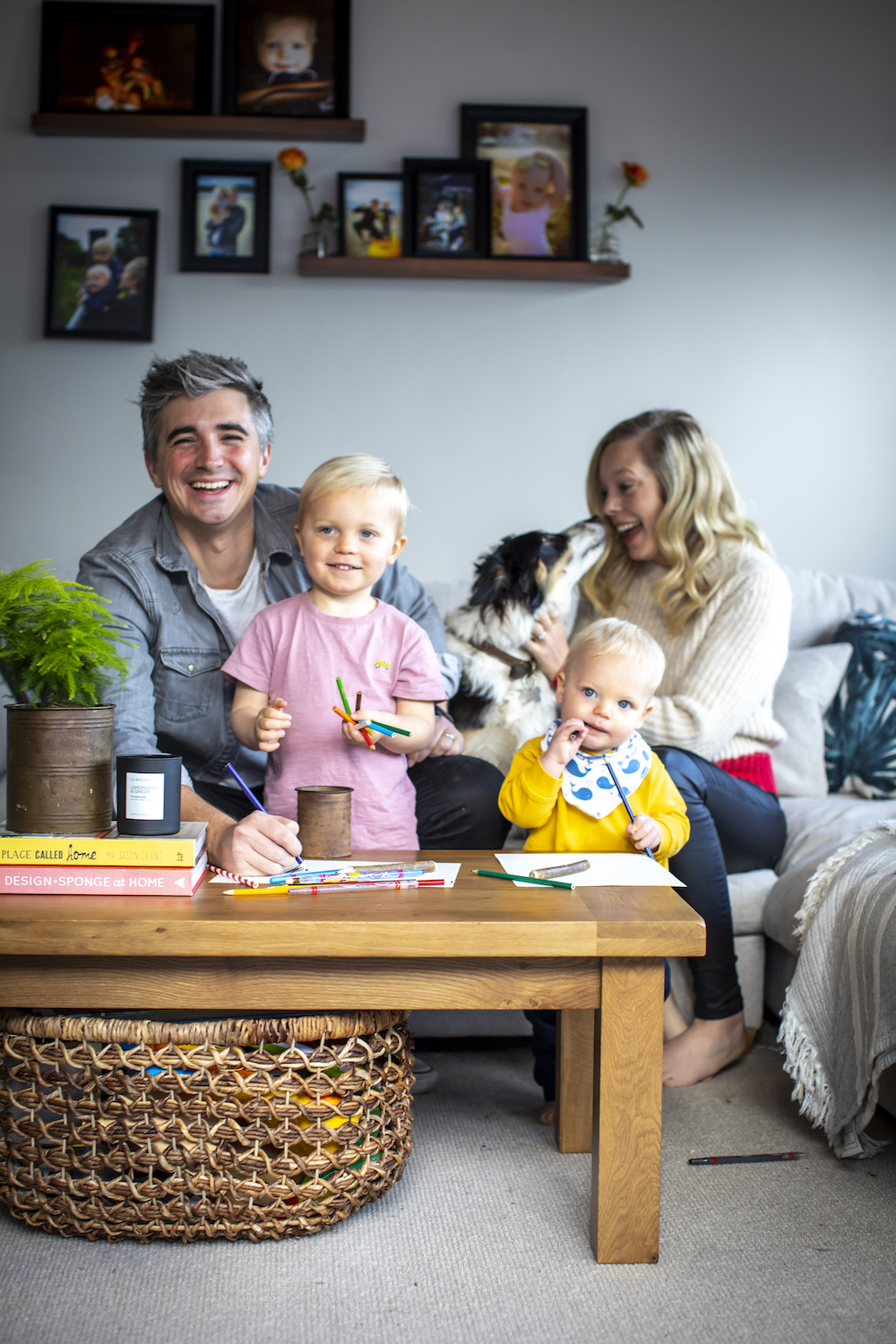 As for food: we're over the cooking. How are you not?! Not only are you the family chef but food is also your family's livelihood. How do you keep the passion alive?
There's plenty of moments I get to spend really enjoying cooking in the kitchen. But most mid-week dinners are a little more under pressure, and it's not always fun or easy cooking so we do a lot of meal planning and prepping on Sundays to have the bones of the meals already done for the week to come. It definitely takes away the moment of staring into an empty fridge wondering what I'll throw together now. I have to mention my new website donalskitchen. com, a subscription based website with a customisable meal planner, automated shopping list and step by step videos so you can cook along.
A lifeline Donal! There's a very funny sketch by Irish comedy duo,The Dirt Birds, where family members start asking the dreaded questions, 'What's for dinner?', by about 2pm everyday. Is this where the idea for your website emerged?
That's absolutely where the idea came from and it happens to the best of us! We try to cook one new meal a week
to mix things up both for us and the boys to try something new, and it's a fun way to get them involved, too. At the moment I've been cooking with a lots of great seasonal ingredients which we get from McNally's Family Farm and so cabbages, potatoes, root veg are all on the menu and it's a brilliant way to allow the season to decide what's for dinner.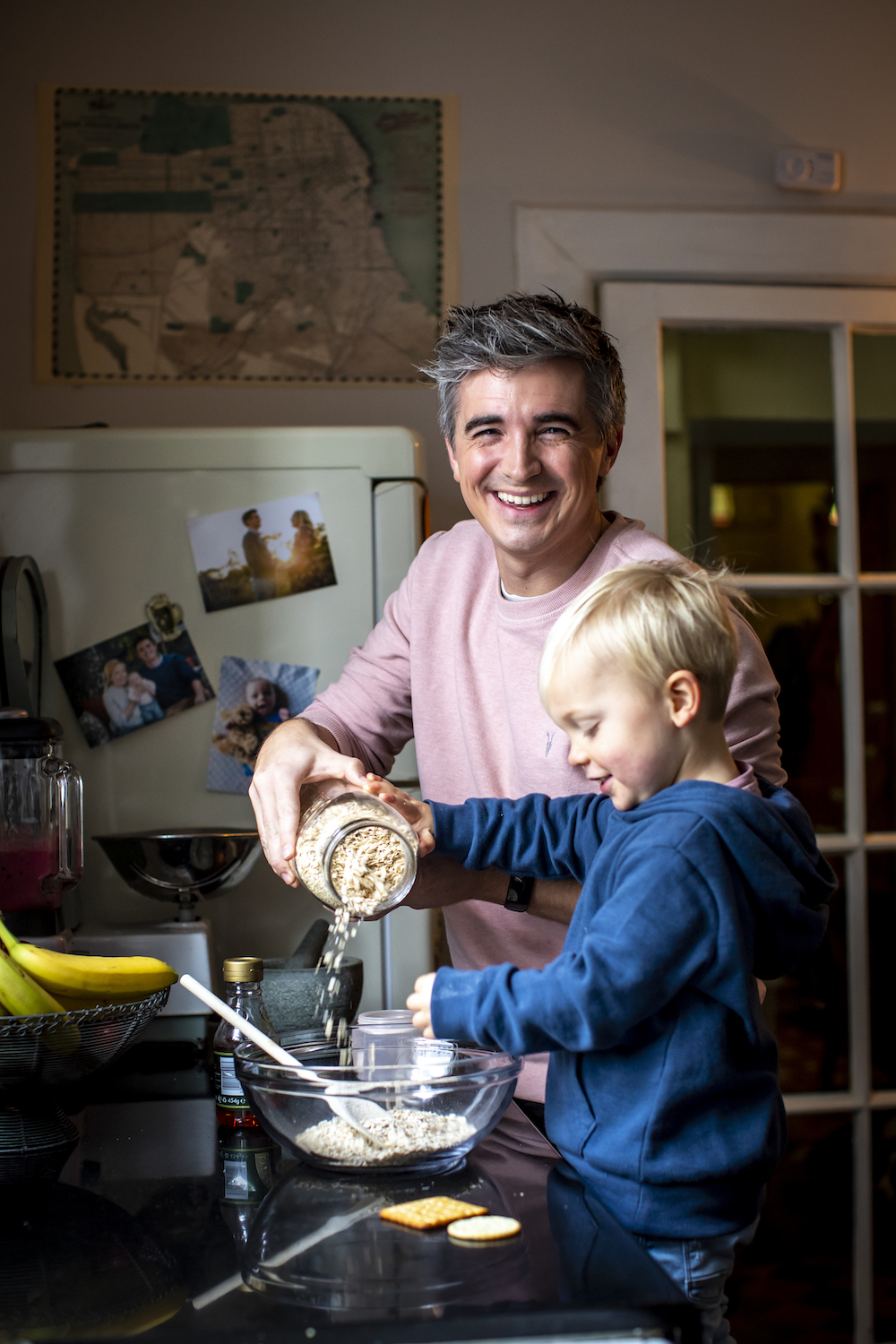 Your new RTÉ One tv series, which we're loving, is all about family food in minutes. In our book, the faster dinner can be made, the better!
I'm so excited about the new show, as it's a real celebration of the last ten years on TV, with nostalgic recipes and a look back into the archives. I think if we can all have a good handful of recipes we can make really well and feel confident cooking, that's a great start, and I hope there's a good few recipes to inspire you on the show. We have been blown away with the response so far and I think by the looks of things people are really looking for comfort food right now. A few weeks ago there wasn't a lamb shank left in Ireland after my slow braised Shepherd's Pie recipe was featured! It's great to see people cooking up a storm even in these tricky times.
Our health has never felt more pertinent, and we are all doing our best to keep off the Covid-stone. But food is our comfort. Any tips on how to manage this?
I had been dealing with a burgeoning dad- bod after plenty of sympathy eating when Sofie was pregnant with Oliver, combined with the Covid-stone, plus the potential of another one, so I'm definitely trying
to be good at the moment. We don't like restricting our foods too much, but instead try to get out and stay active. I don't think where we are now with lockdowns and the winter months fast approaching is the right time to start a diet! We have to be kind on ourselves and up the walks or outdoor exercise instead for now. I'm not suggesting to eat all you can see, but to not make it a focus now is probably a healthy approach, mentally at least.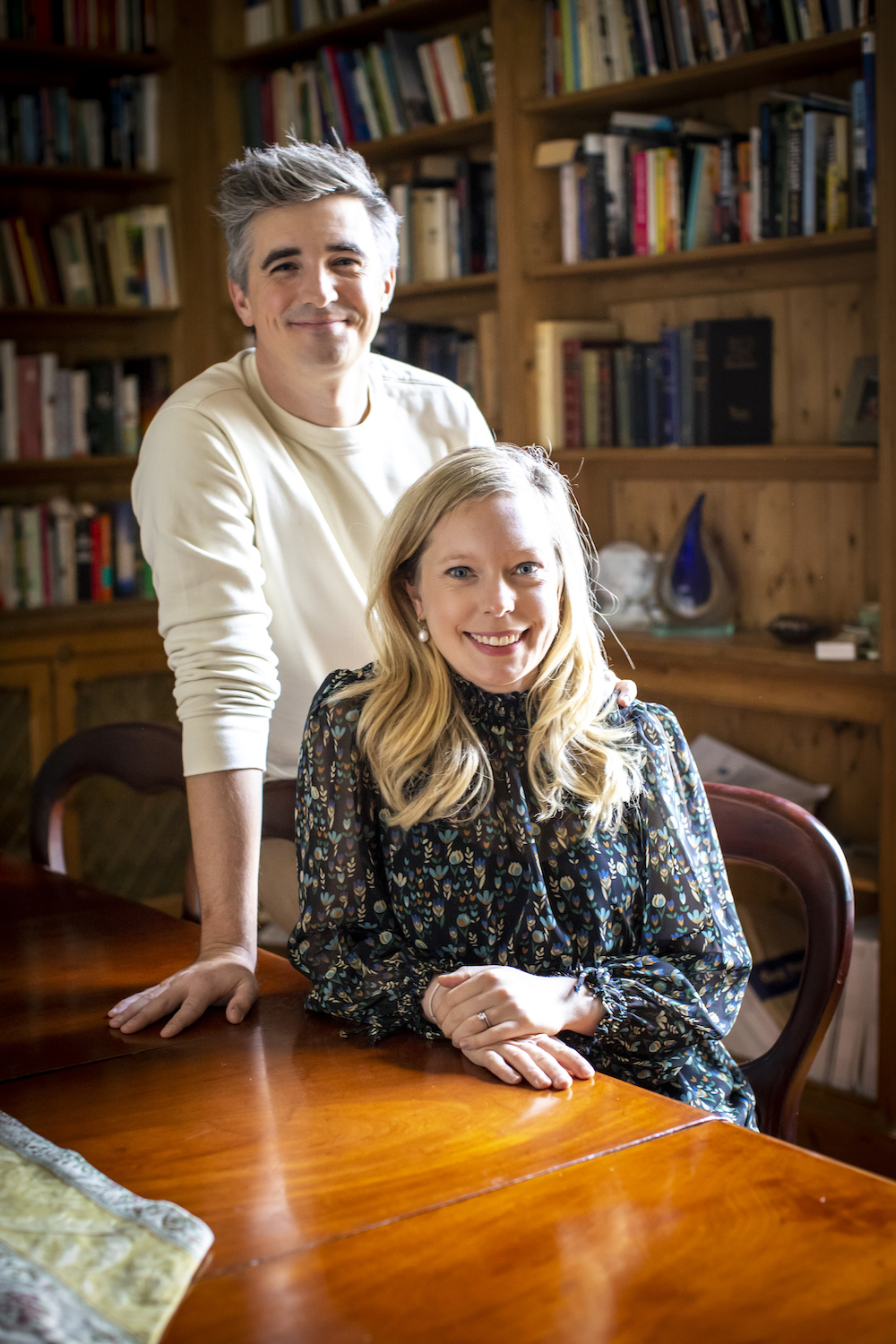 The boys, Noah and Oliver are edible. You are clearly besotted. Fatherhood seems to have come very easy to you? And you seem like such a fun dad. Do you ever get cross?
Honestly, becoming a parent has been the hardest and most rewarding thing I've done. Every day has challenges and incredible moments and it's hard to keep your cool every day. We try to focus on good behaviour instead of always saying no, or pointing out the wrong in a situation, but sometimes you absolutely have to put your foot down. I notice the more time I have to spend with them we're all in better form, so I try to put work aside for the two to three hours before bedtime and so far it's been working well.
This is your first Irish winter in a long time. Are you ready for it?!
Not in the slightest! I've been softened by the balmy LA weather for the last four years. We thought we were ready, but we have none of the right clothes or boots, and the wind and sideways rain cuts right through you! I don't think the boys are in anyway prepared – they're used to wandering around in their nappy all year round in the back garden. I have ordered a whole pile of Long Johns so if you see me looking a little more puffy you'll know why!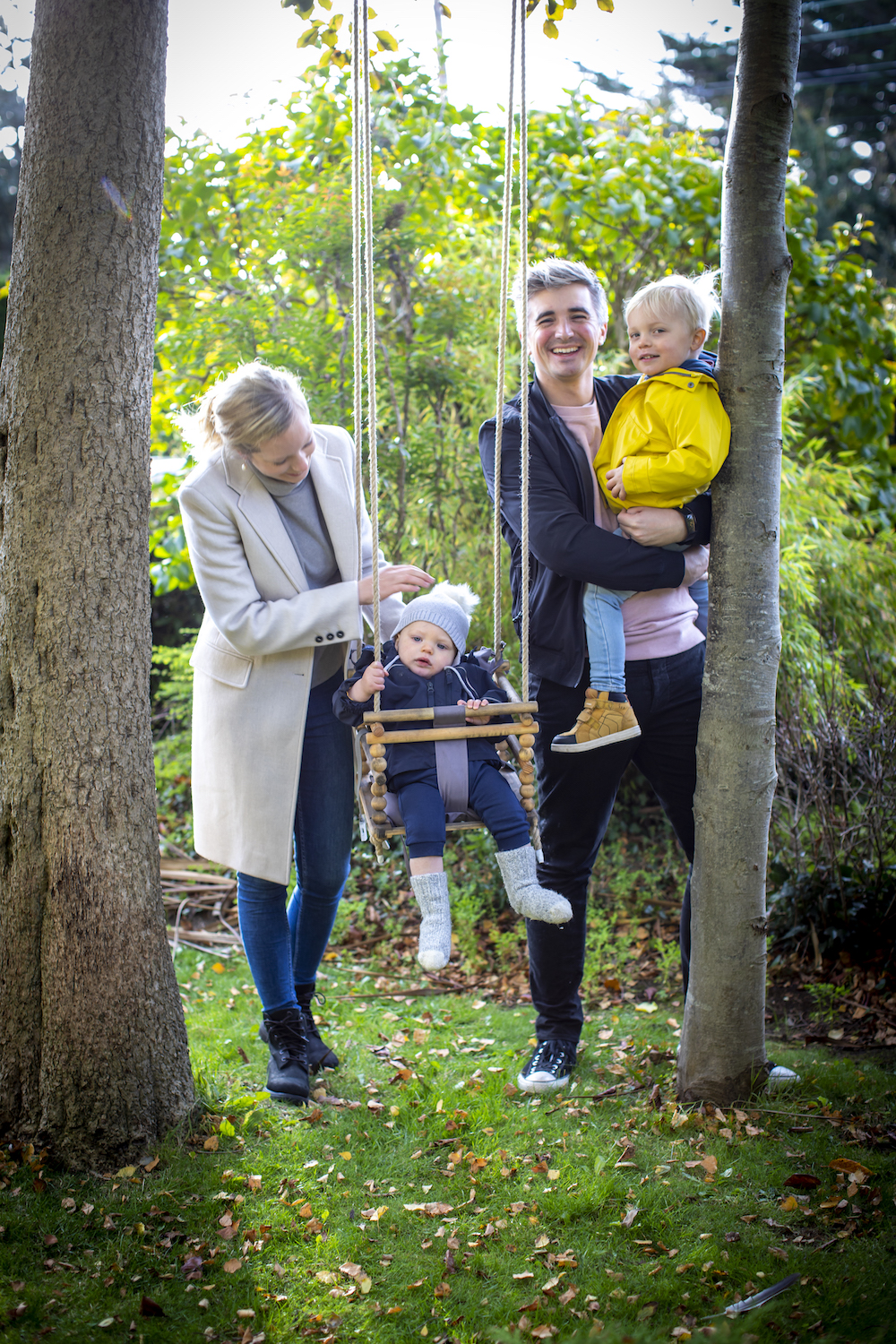 Life at the moment is not just challenging, it's also very boring. What are you and Sofie doing to keep the boredom at bay?
At the moment with the boys we have no time to be bored, thankfully. It's full on and when the kids are sleeping we're trying to get the house clean or whatever before we collapse on the sofa. It is harder to connect though with less time to go for date nights or get babysitters to go for a meal or a movie, I can't wait until we can have babysitters again. But at the moment our favourite thing to do is to get out into nature and get fresh air – it's the perfect reset button with the kids. And lately we've been making an effort to cook treat meals on a Friday night with a bottle of wine – it'll have to do for now!
INTERVIEW: Bianca Luykx