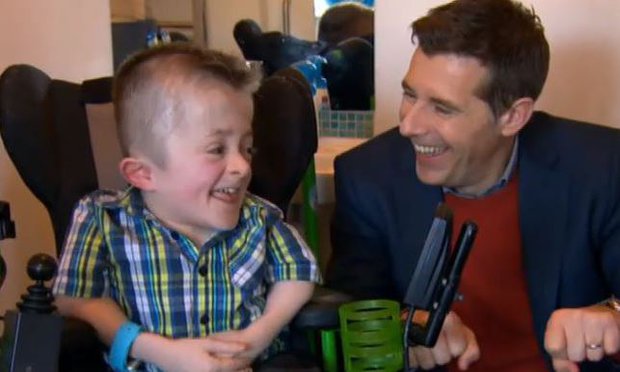 Dermot Bannon has paid tribute to Michael Stokes, who passed away on Saturday.
The architect got to know Michael when he appeared on Room to Improve.
At the time, wheelchair-bound Michael was staying over at his teacher's house several nights a week and Dermot and his team were tasked with making it more wheel-chair friendly.
Taking to Instagram, Dermot's simple tribute read: "What a privilege to have known this amazing young man," and shared a photo of the 15-year-old.
Speaking to RTE Dermot added: "I'm heartbroken for Ann, Barry, his parents, his family, and anyone who knew him.
"Michael was such a big character with a huge heart filled with fun, joy and excitement. He leaves a very big void.
"I saw how he touched so many lives, those he knew and the many he never met."
"I feel so privileged to have known him, he taught me so many things about life but most of all, don't get caught up in all the things you can't do or have no control over, enjoy and do your best with the things you can."
Room to improve revisited the home of Michael's teacher Ann, to find out that the young boy was now staying there more permanently.
The young boy also appeared on the Late Late show with Ann's husband Barry, where Michael revealed the couple had fostered him.
Ryan Tubridy also paid tribute to the happy young man by saying:
"He was an unforgettable soul and we are all so sad today. Thinking of Ann, Barry and all Michael's family and friends."
He added: "The world is that bit diminished without him."
Michael passed away 'peacefully' at Temple Street Children's hospital after a 'tragic accident' according to RIP.ie.
His funeral takes place on Wednesday.