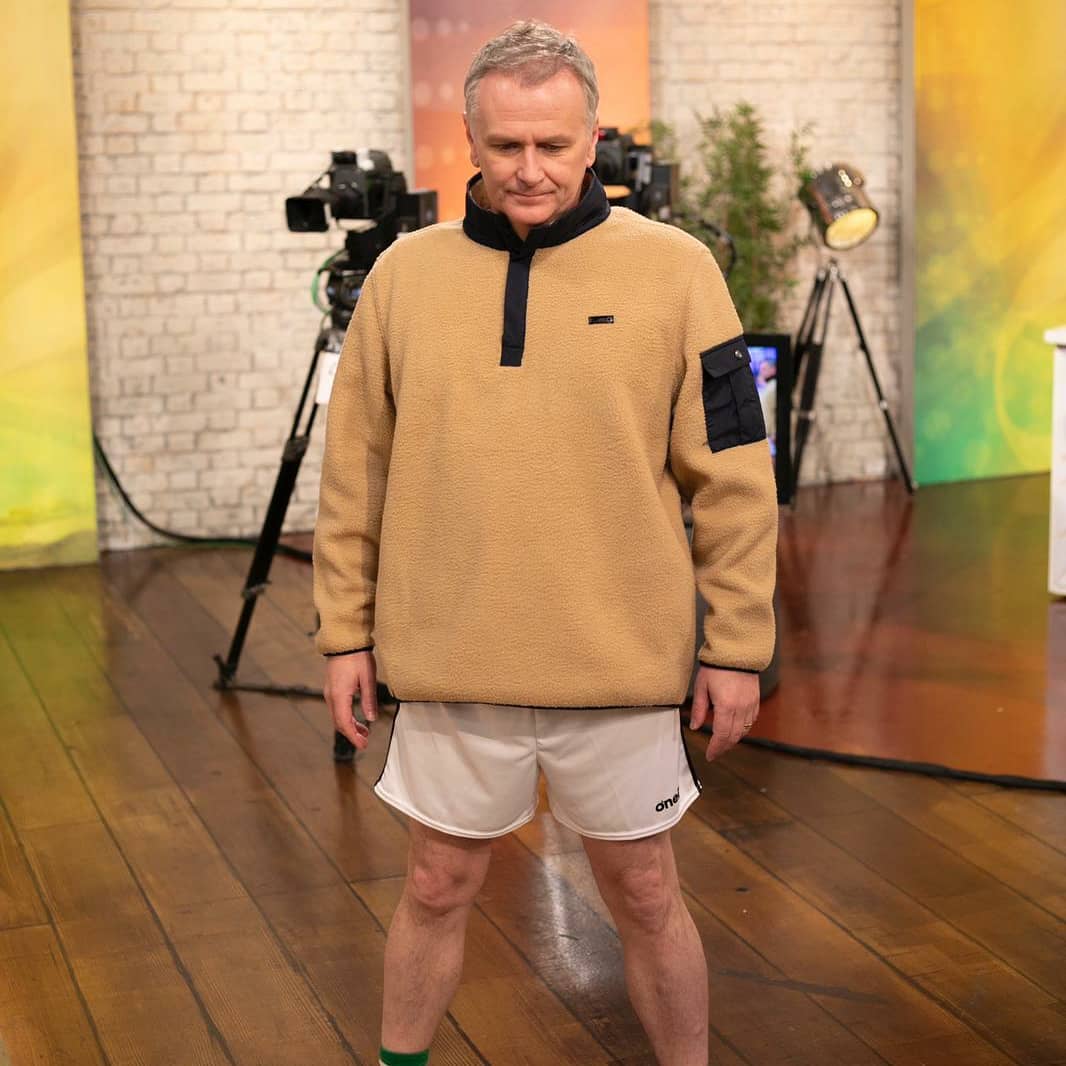 Dáithí Ó Sé can be quite the comedian on social media, and yesterday he had fans in stitches as he shared a snap inspired by Paul Mescal. Paul has had a meteoric rise to fame since starring in hit BBC adaptation of Sally Rooney's novel Normal People.
In the show, Paul is frequently seen in his O'Neills GAA shorts, an item of clothing we're well used to seeing here in Ireland. Internationally though, they became a sensation with even designer brand Gucci creating a version of the iconic shorts.
View this post on Instagram
Taking to social media earlier this week, Paul shared his latest latest photoshoot, in which he can be seen proudly wearing a pair of Kildare GAA shorts.
Proving that he's a VIP now, GQ Magazine ran a profile on the Normal People actor, showing off a number of stylish looks throughout the pages.
View this post on Instagram
One look, in particular, has garnered the attention of the Irish public, where he wears a pair of GAA shorts which GQ labelled as 'vintage', on the top half Paul is also wearing a $10,000 Hermès fleece. The description below the shot reads as:
"Pullover, $9,950, by Hermès / Tank top, $42 (for pack of three), by Calvin Klein Underwear / Vintage shorts, by Kildare GAA / Necklace, (throughout), from The Vintage Showroom."
Upon being released, the now infamous picture quickly went viral, and Dáithí Ó Sé is the latest to get in on the action, wearing a look on the Today Show inspired by the photoshoot.
View this post on Instagram

The presenter captioned the picture; "I think we all knows who wears it best…@paul.mescal."
The hilarious snap garnered Dáithí plenty of comments with Lucy Kennedy saying; Daithi you little minx!!!!" and Anna Daly; "Hawt Daithi!"
Fairplay Dáithí, we needed a laugh this week!