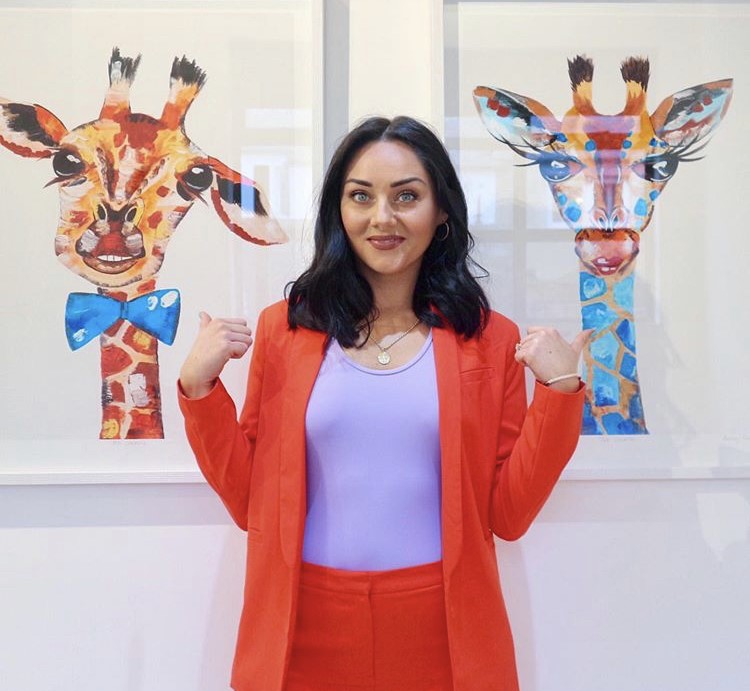 Looking for a new hobby to fill the days? Abstract artist Audrey Hamilton gave VIP some simple ideas – using stuff from around the house – to occupy both time and mind. So, throw on the overalls and uncork a bottle of something nice 'cause things are about to get messy!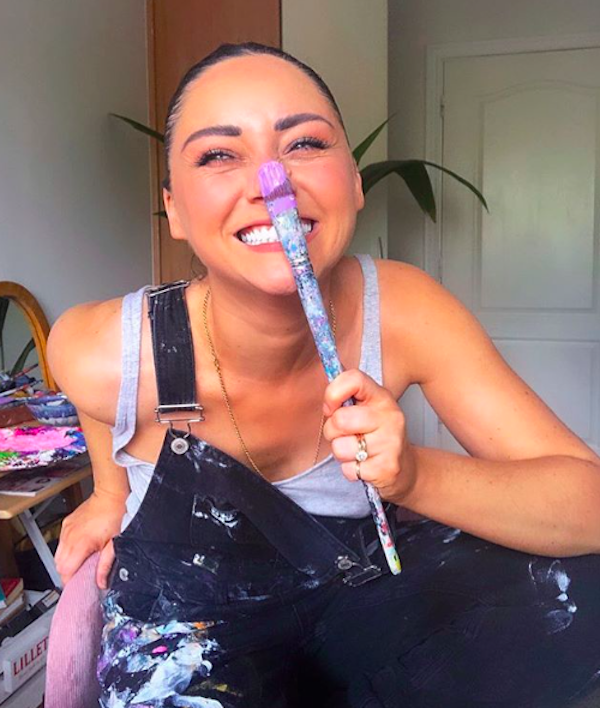 To avoid leaving the house to get paint supplies as some people may be isolating, use anything you can find around the house that might work. For example, when we lived in LA, before I started painting animals, we had no paint supplies, no paint brushes or proper paint, I only had two coloured tins of paint that were left over from painting our cupboards.
I had a sudden urge to paint something and get creative so I used the end of the paint tins with an old make-up brush I didn't mind getting ruined. I painted the world map on a big slab of wood from the garden. I cleaned the wood and painted it white and then pencilled out the different countries from looking at a world map, then I painted them in. It took about two days, but was a great way to fill the time.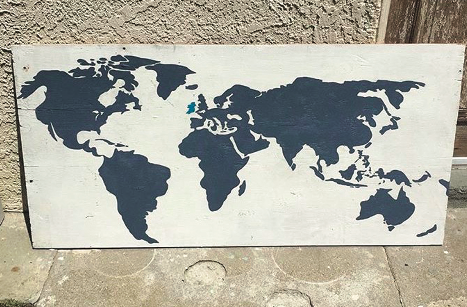 Have a look around the house and see if you need to do any painting touch-ups. As boring as that sounds, it's actually quite fun. Put some music on, open a bottle of wine and get the overalls on. Something as simple as giving a random stool or chair or a side table a quick new coat with a pop of colour will transform your mood entirely.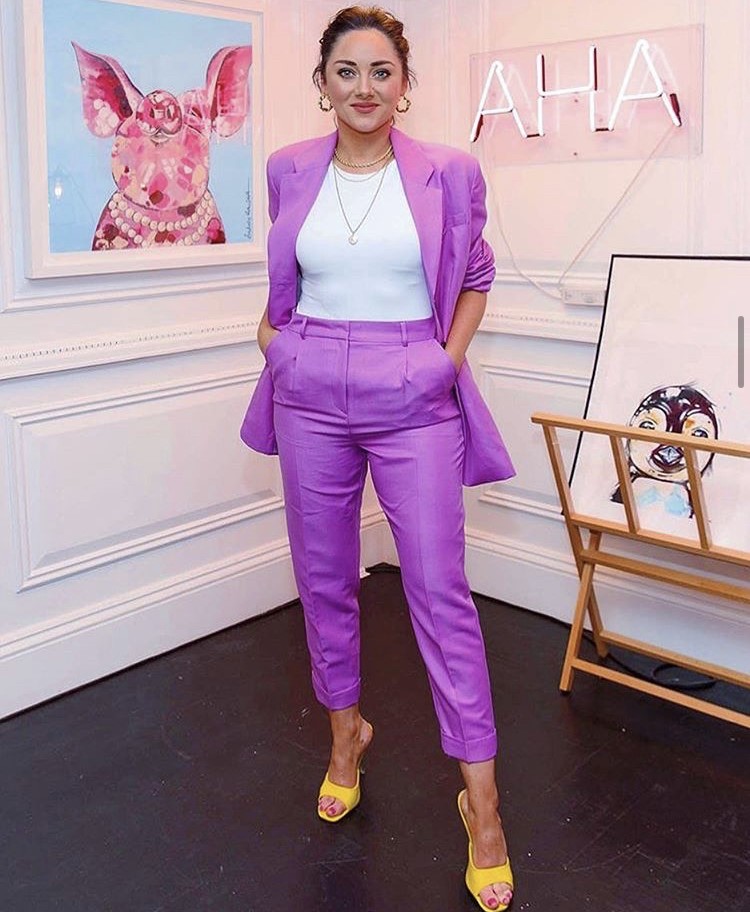 Make a drink and food board like a chef's menu board for your kitchen with old picture frames. Use chalk on a blackboard if you have one, or what I did was paint the board of an old frame black and turn it around inside the frame and paint on it in white chalk marker. You could use paint and colours too. See this picture of one I did a few months ago in our kitchen.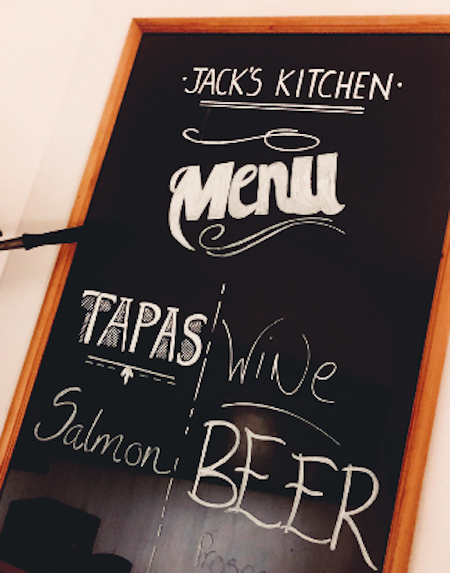 If you do happen to have some sketch paper or canvasses lying around, dedicate about an hour a day to a piece you want to paint. Whether it's a photo you have, or a quote you love, sketch it out first and when you have it ready, start painting or using pencils to fill in the detail, bit by bit. Have this as a bit of 'me time' whatever time of the day or night that is. Put a podcast or some music on, and go!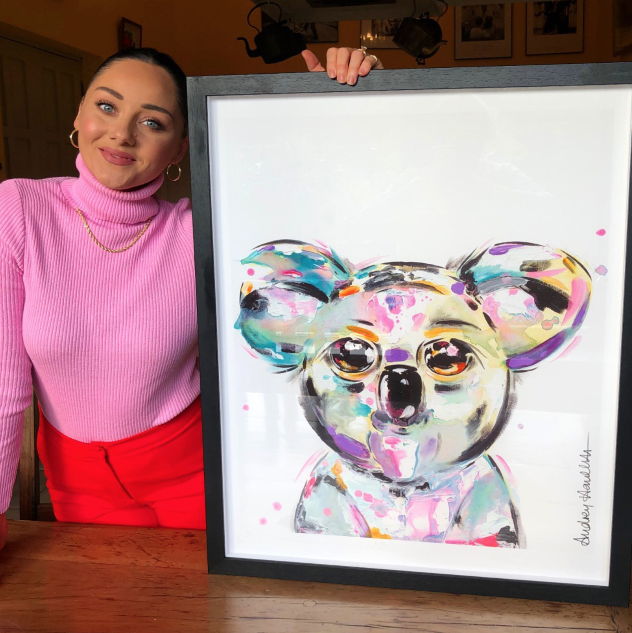 Find any extra wood from the shed or lying around the house that isn't being used, and paint inspirational words on them to hang in the kitchen. This is something that you and the family can all do together. Check out this piece I did with wood and white paint a few years ago in LA – really easy and fun to do.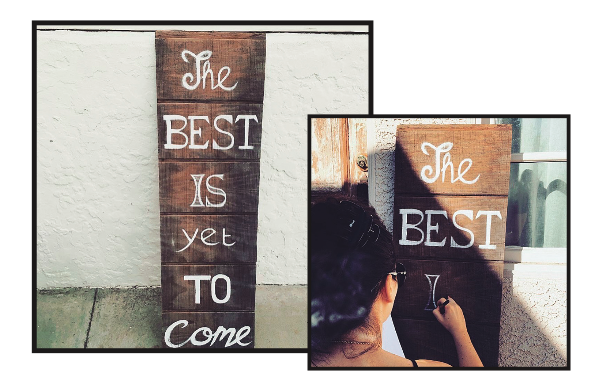 For the kids – and the big kids – get creative with what you paint on. It doesn't have to be paper or canvas. You could paint some plant pots in block colour or little designs; old candle holders you could put tea lights in, even go as far as designing an old pair of runners! Get some markers and personalise them into a new pair!
Get creative with something to brighten the mood. Your name is a good way of doing a fun painting. You can do whatever block font you want – pick one you like on Google – and sketch out your name and then add colour and textures, like feathers or glitter, or draw flowers around the first letter.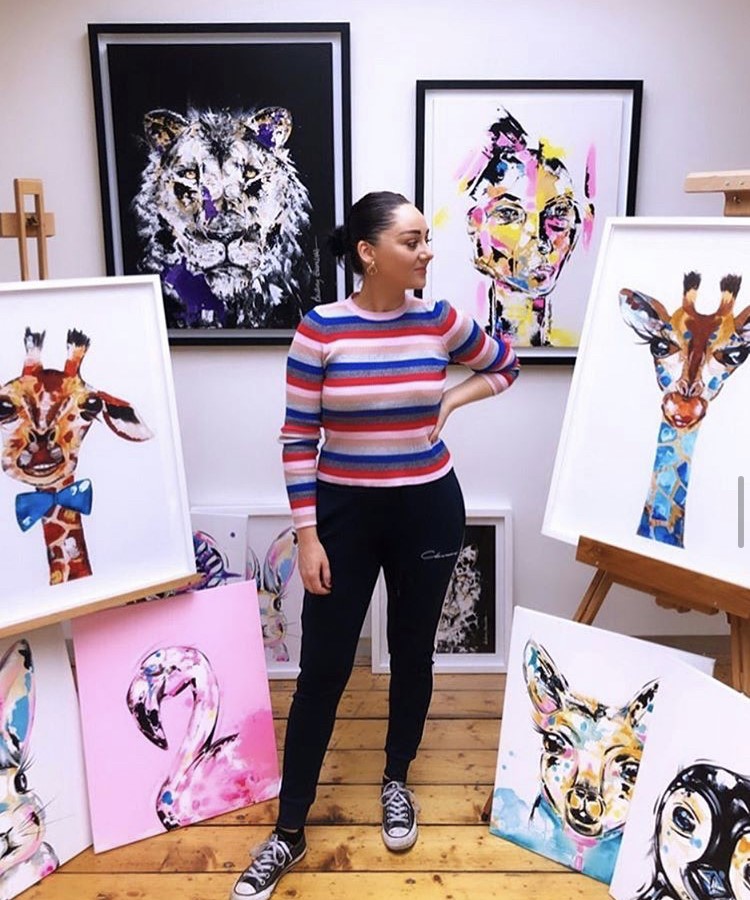 Audrey's limited edition prints are available to buy on audreyhamiltonart.com. Follow Audrey @audreyhamiltonart, or give this Peter Mark VIP Style Award Newcomer nominee your vote at pmvipstyleawards.com.