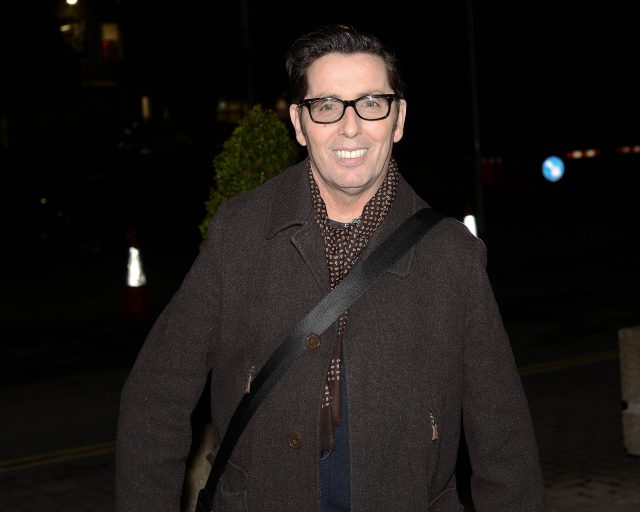 Aslan singer Christy Dignam has shared an update on his health, revealing how his team of doctors work to make his life as comfortable as possible.
Christy was diagnosed with amyloidosis, a rare blood disorder in 2013 and has been managing it since. Now, sharing how exactly he remains as well as he can he told The Irish Mirror: 
"In October, I go off to the Royal Free Hospital in London. So basically, they inject a radioactive dye into me and put me through the machine and wherever the radioactive dye sticks, they photograph and they know what my prognosis is and they treat accordingly. So they tell Beaumont and then Beaumont treats me."
However, while Christy's treatment keeps him well most of the time, there are moments when Christy feels too unwell to work. Recounting a time when this was the case he said:
"We went over (to the UK), and we were there for three days. We came back on a Thursday evening and then I had to go to RTE on the Friday to do the Late Late Show"
"So, I was saying about half six, I was thinking 'I don't think I should do this, I'm in bits after the week I just had' and then I went and we said we would see what happens."
But a true showman, Christy says that somehow he always finds the strength to get on stage.
"But adrenaline kicks in then. Kathryn then says 'you're making a liar out of me, I'm telling everyone that you're in bits and then you go out and (perform).'"
Christy says that after he received his diagnosis he took stock of his life and what was important to him.
"See when I got diagnosed, where I lived, the house I lived in didn't matter, the car I drove didn't matter. Aslan didn't matter.
"The only thing that mattered was I wanted to see my grandson's communion, my granddaughter's confirmation. Things like that."