Journalist Charlie Bird has completed his Croagh Patrick climb and raised over €1 million for the Irish Motor Neurone Disease Association and Pieta House.
After reaching the top with his wife Claire, Charlie said to the cheering crowd; "I love every single one of you, I mean it, always extend the hand of friendship."
His Climb With Charlie campaign has seen fundraisers in over 150 locations throughout Ireland, along with efforts abroad in The United States, Canada, England, Australia and Dubai. According to their latest figures the campaign has raised around €1,502,150.
The money raised will go towards supporting those living with Motor Neurone Disease through the IMNDA. Along with suicide prevention efforts through Pieta House.
On the money raised, the former RTÉ broadcaster has said; "As a journalist for 40 years, I have come across the spirit of generosity of the Irish people many times. But the outpouring of support that I have received over the past few months has stunned me beyond belief."
View this post on Instagram
But Charlie was thankful, not just for donations but also the moral support he has received along the way. Explaining; "I have received hundreds and hundreds of letters of support from all over Ireland. All of these people are in my thoughts today."
"Even though I still cry a lot, and with my motor neuron crying is not that unusual, most times that I cry now is as a result of the kindness that has been extended to me every day."
The former news correspondent first shared his Motor Neurone Disease diagnosis in October of last year, and has been inundated with support since.
Emphasising that today's event is about supporting everyone with a terminal illness and extending friendship to those around us. He said; "But today is not just about me, it is about everyone who has a terminal illness."
"And, after the last couple of years that we have all gone through with the pandemic, we know that many people had their own personal mountains to climb every day, and what I would like everyone to do today is to extend the hand of friendship or the elbow to the people standing beside them."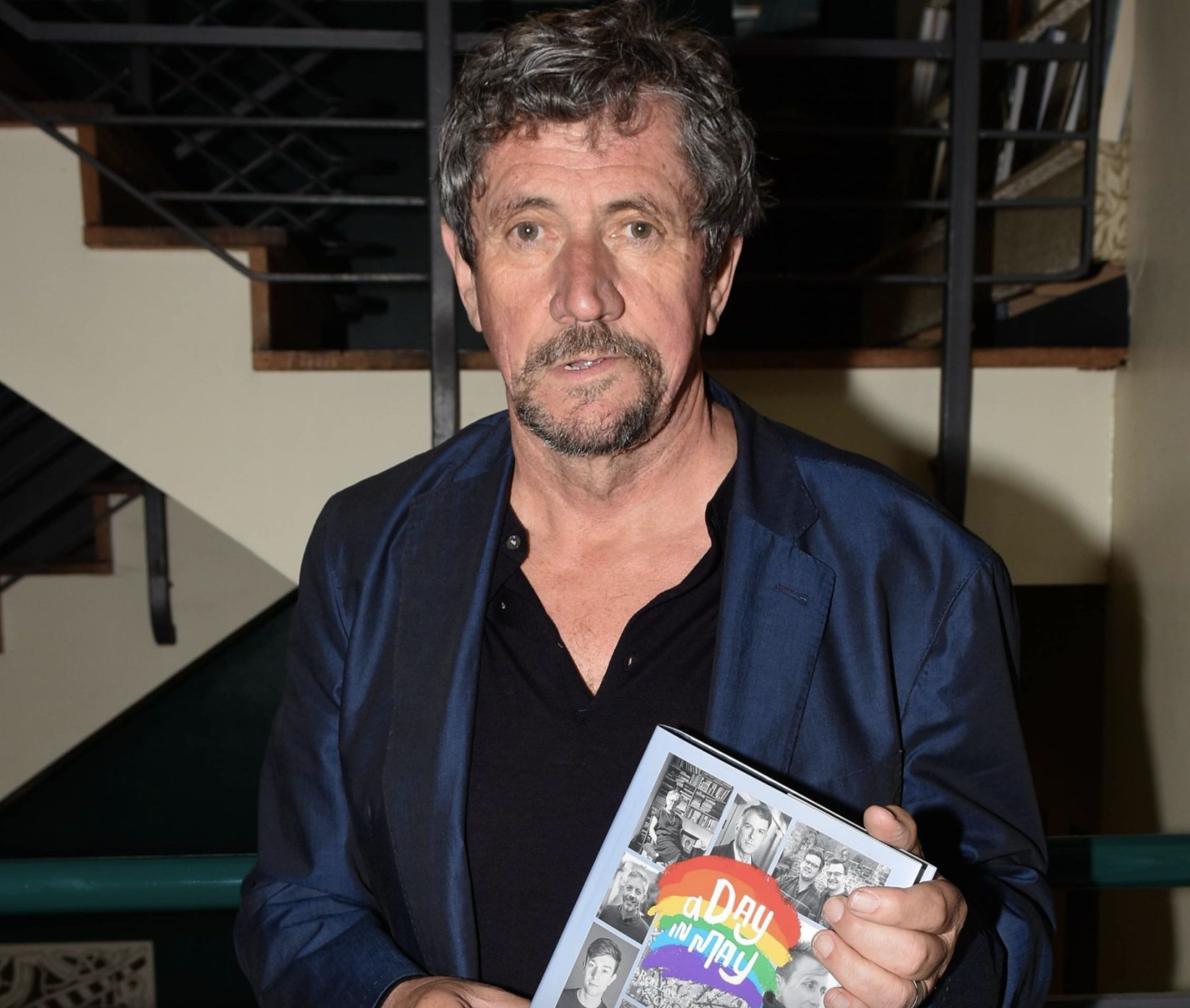 Charlie also took time to remember his friend and colleague Jim Fahy, who passed away in January of this year.
Saying; "I just want to say here, my great colleague, Jim fahy was going to climb with me. And Jim who knew this mountain so well, sadly passed away."
Charlie and Jim worked together on RTÉ News, where Charlie was chief news correspondent, and Jim was western correspondent.