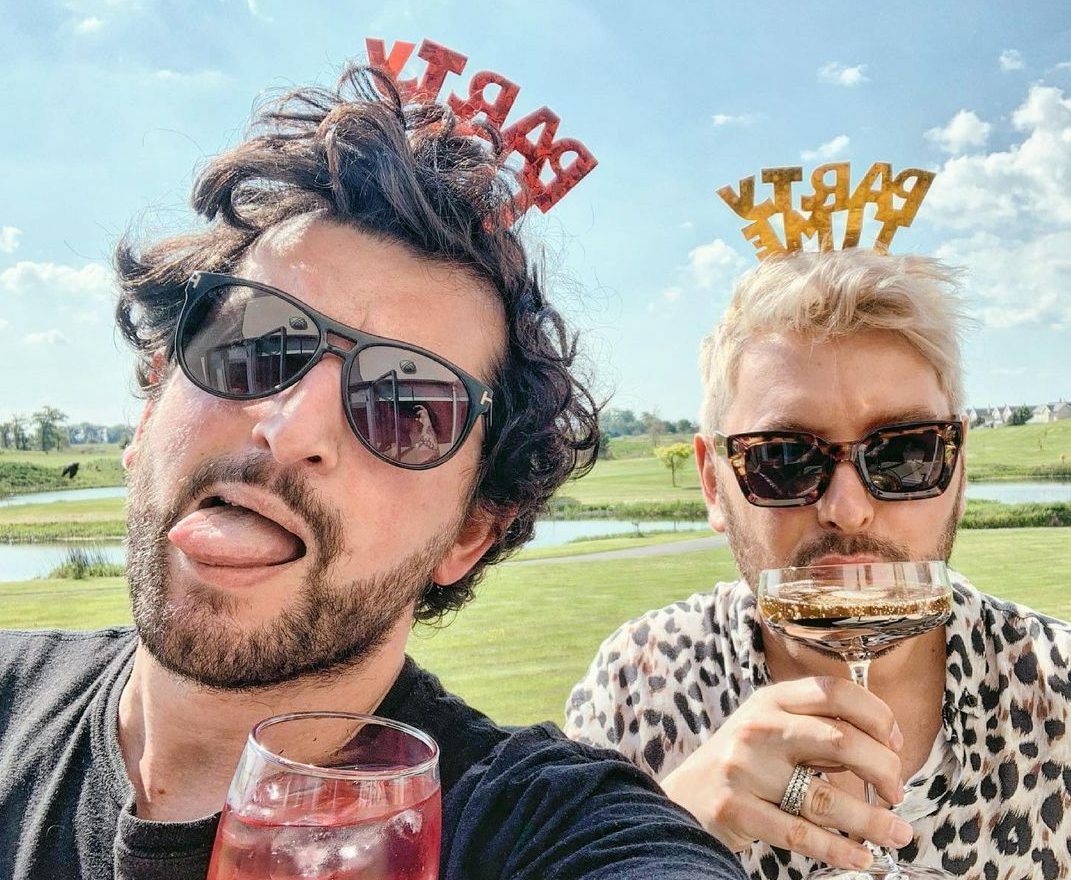 Brian Dowling has shared a sweet post to mark his husband, Arthur Gourounlian's birthday. Today they celebrated as the professional dancer and choreographer turned 41.
The pair pulled out all the stops with lots of balloons and a stunning cake, as they celebrated at home.
Posting to Instagram Brian said; "The BIGGEST HAPPIEST of birthdays to my Prince Charming @gourounlian 41 NEVER looked so good!!! Honestly we laugh every day together & I know I can test you from time to time but thank you for ALWAYS having my back & loving me even when it's hard to."
"Have the BEST day filled with sugary treats. Let's enjoy these birthdays before life gets a little CHAOTIC!!!! Je t'aime."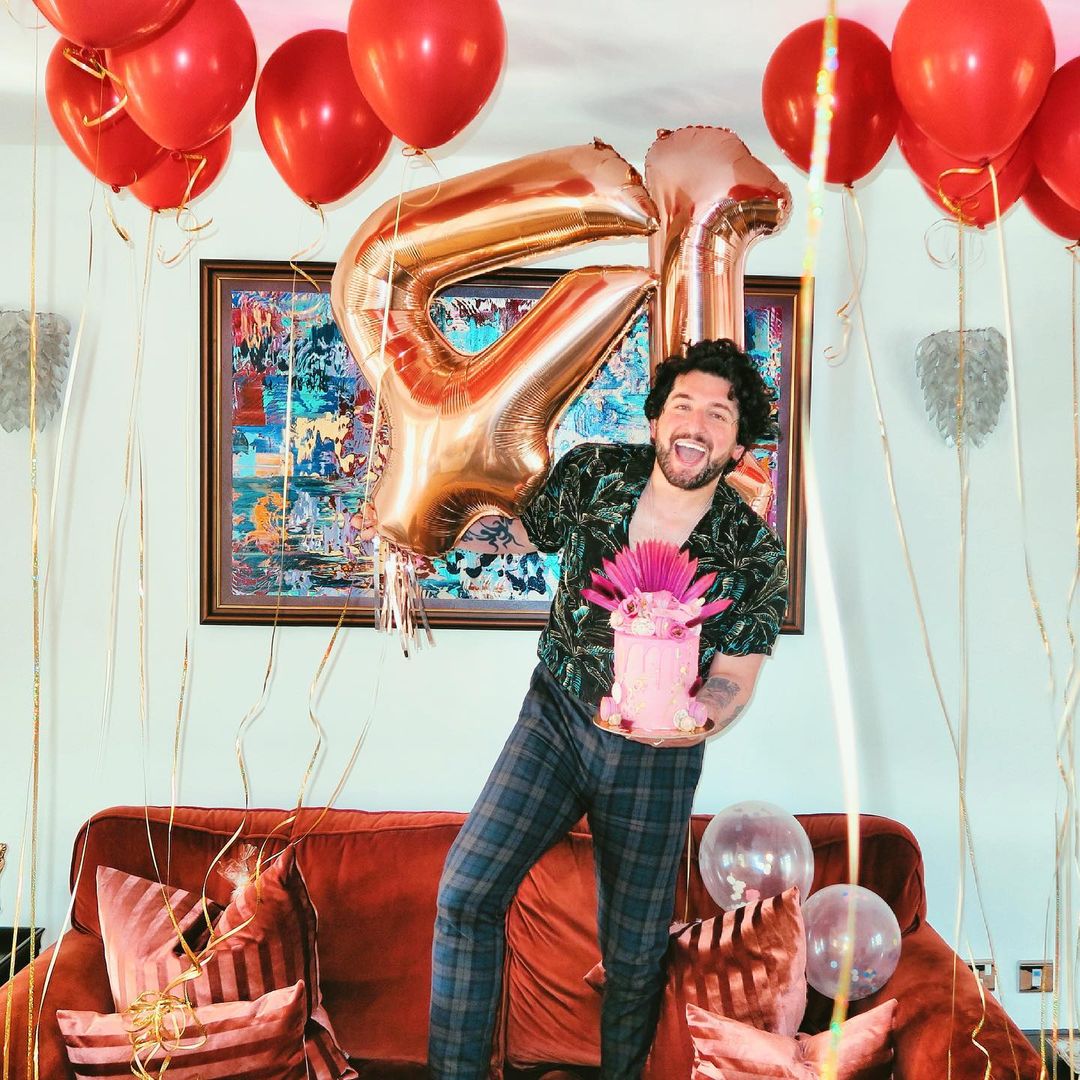 Recently, the couple revealed their decision to start a family through surrogacy, and their struggles behind it. Speaking on Georgie Crawford's The Good Glow podcast Brian detailed the hardship behind this choice and why they're leaning more towards adoption now more than ever.
"I think in America anything is possible, so it was great when we were in America and we were looking at surrogacy and talking to people about surrogacy and we were on the adoption system there."
"And then I was like, 'Well the adoption system there isn't necessarily where we're going to go'. We were very much surrogacy."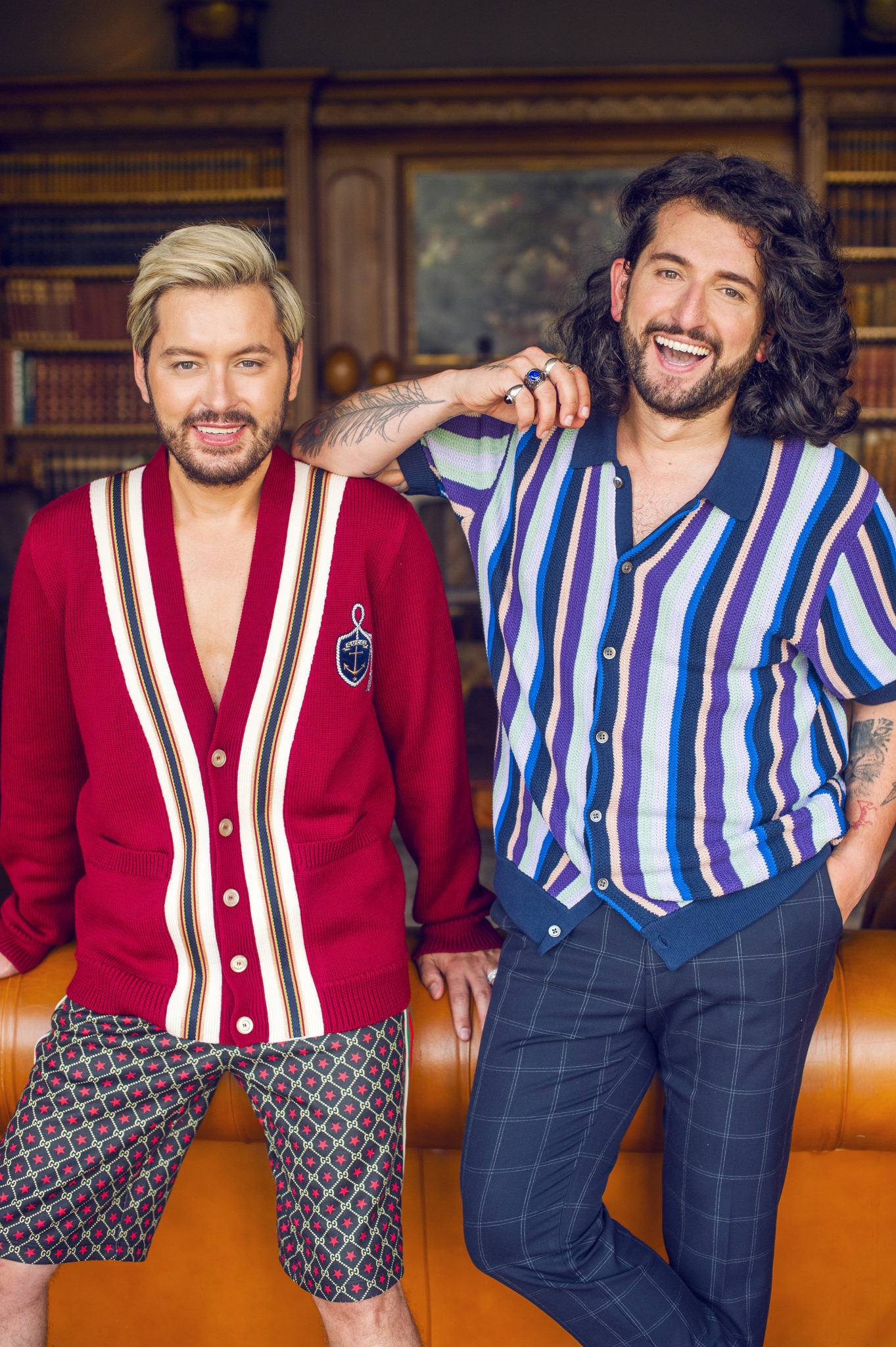 He continued, saying, "And then through Arthur's history in his life, coming from Armenia and you know not really having anything and then having to seek asylum in Belgium and then the Salvation Army having to look after them."
"He's very much like, 'Why are you paying all this money when you can adopt a child?' And that's where we're at now. We haven't necessarily ruled out surrogacy altogether, it's just that this is the door we're knocking on now."
Brian then explained why they're not finding the adoption process easy here in Ireland, "To be honest with you, we've been reaching out here in Ireland and I suppose with Covid – Covid is not making anything easy."