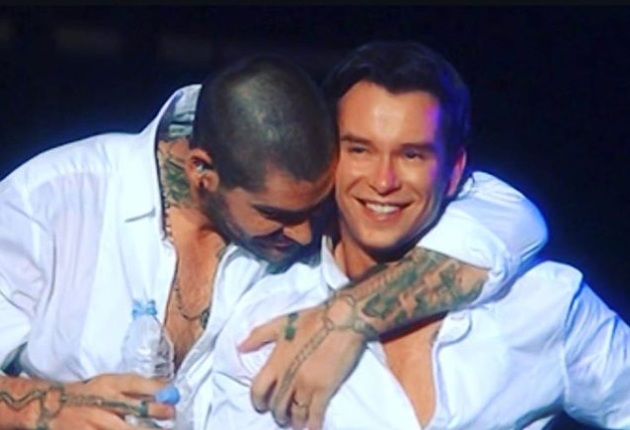 Boyzone last night appeared on The Late Late Show to speak about their new, and final, album, Thank You & Goodnight,
The four boys are embarking on their 25 year anniversary tour, and while speaking to Ryan Tubridy last night, revealed how they will be honouring their late former band member, Stephen Gately.
Mickey Graham, who , told viewers of the producer who found an unreleased track recorded by Stephen before his untimely death, and had passed it on to the record label for Mickey, Keith, Shane and Ronan to incorporate into what they say is their final studio album.
"The record company asked me to take it into studio, I worked on it, the other guys came in and we basically stripped the song back because the production and what have you was dated on it," Mickey shared with Ryan.
"We made it into something new and usable for the new album.
"So it's great that we have Stephen as a part of this final farewell album as well, it was kind of meant to be."
"It's the last track on the album and it's a lovely way to finish the record and for Steo to have the last say" Ronan Keating said of the sweet tribute.
Take a look at the full clip below!
"It's the last track on the album and it's a lovely way to finish the record and for Steo to have the last say"
Boyzone talk about the last 25 years of their career ahead of their final album, 'Thank You & Goodnight" #latelate pic.twitter.com/jehE3N8Xb1

— The Late Late Show (@RTELateLateShow) November 23, 2018