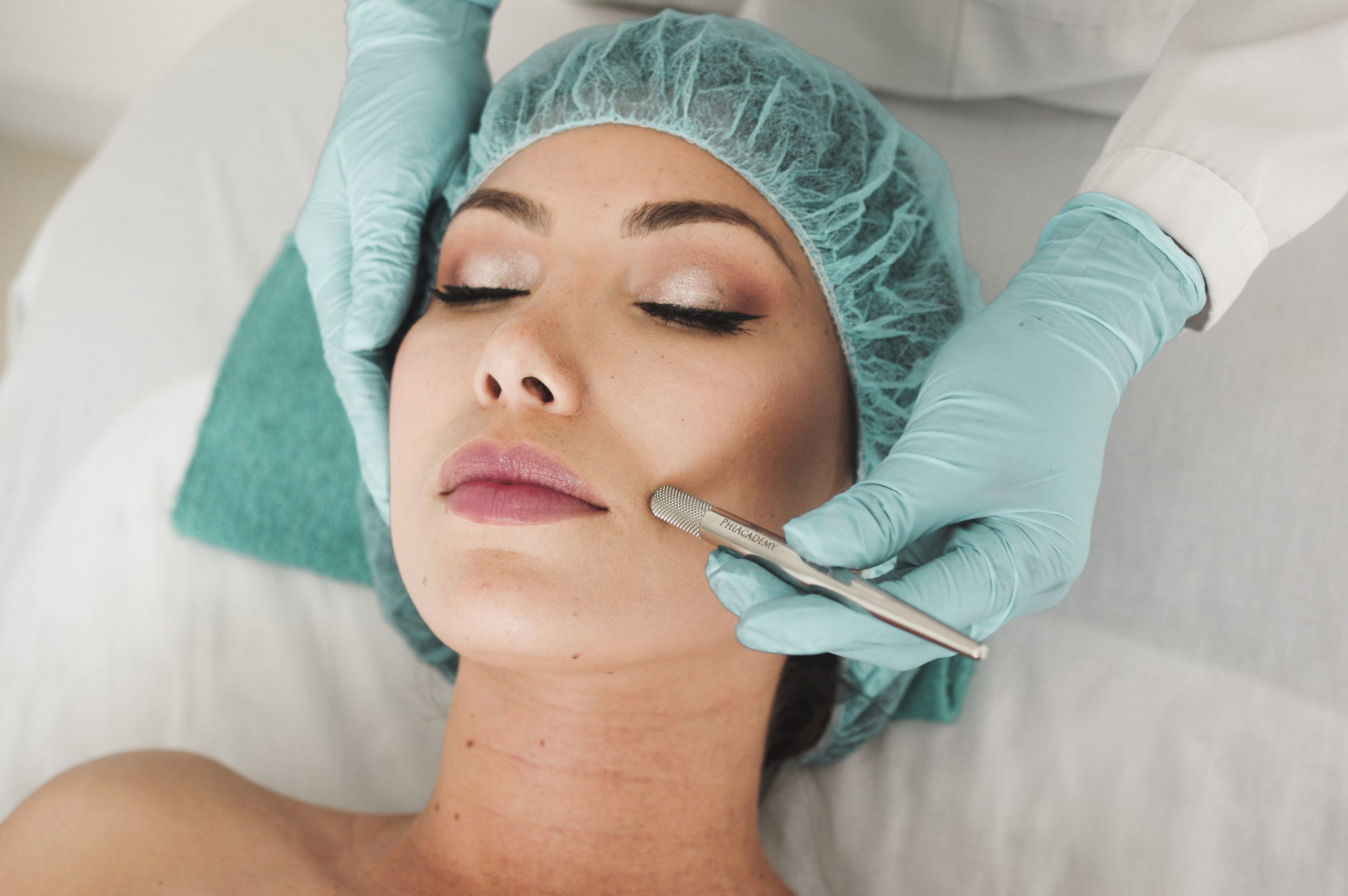 Covid has not only changed the face of the planet, but also more literally how we see our own faces, with so many of us wearing masks now in our everyday lives.
With this in mind, and with face masks now the accessory we can't leave home without, there has been a rise in requests for aesthetic procedures to the eye area.
Dr Laura Fee, the Clinical Director of Face Hub Facial Aesthetics, has over a decade of clinical experience in facial aesthetic treatments and has trained and practiced as a medical aesthetic expert for Europe's Largest Medical Aesthetic Clinic.
Speaking with her about the rise in these types of procedures she shared that the biggest increase has been in the blepharoplasty, brow lifts and under eye filler because; "the imposition of the mask has become symbolic of Covid, emphasising the expressiveness of eyes alone as the most important facial feature."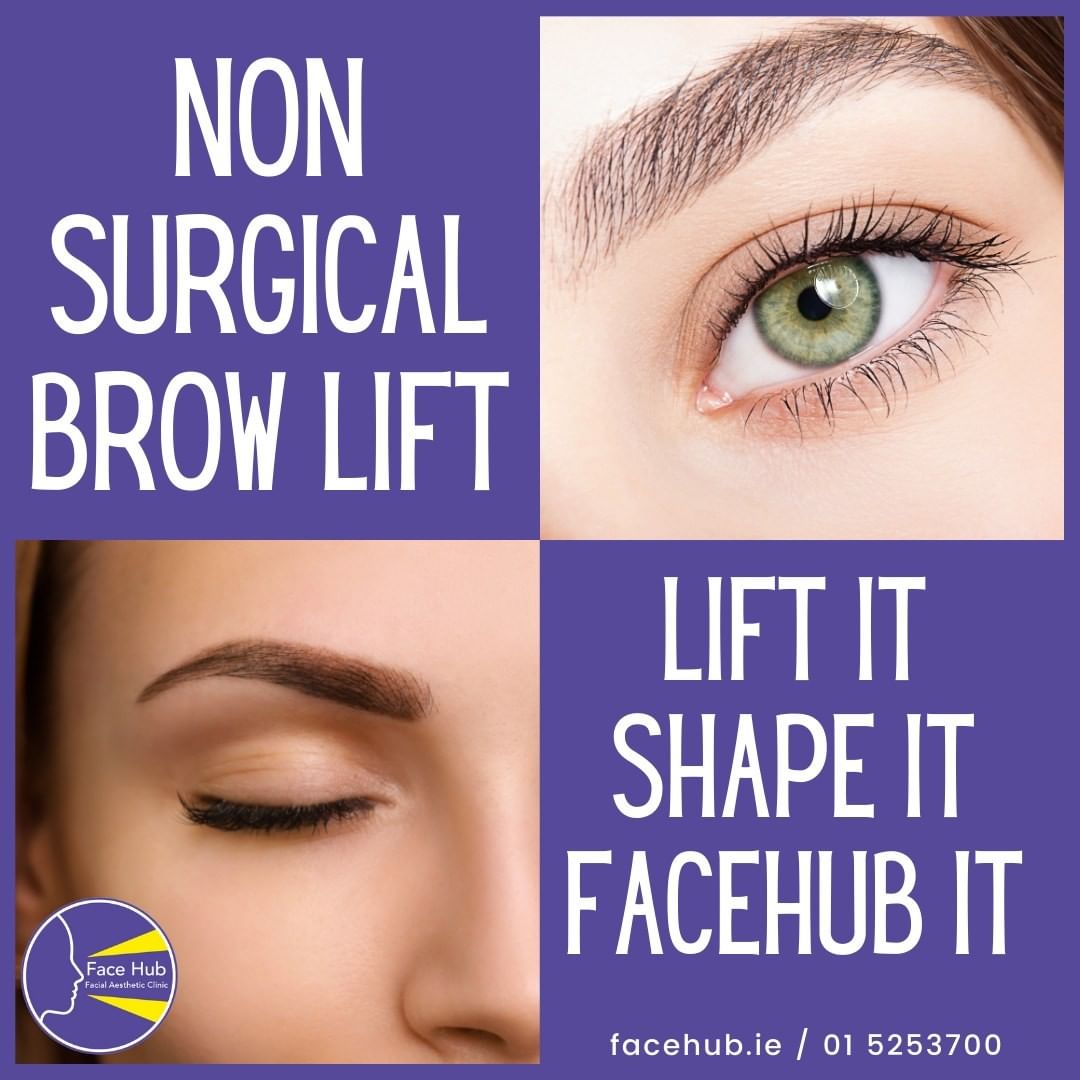 So, what treatments do Face Hub Aesthetic Clinic offer?
Under Eye Filler
Under-eye fillers are a medical aesthetic procedure designed to add volume to the area under the eye where it may be sagging or look hollow. Keep in mind that you don't need eye fillers to improve any aspect of your health, it is purely a cosmetic treatment for people who may feel self-conscious about the appearance of their eyes.
The contents of the injected fluid most often contain a base of hyaluronic acid that's injected directly into the under-eye treatment area. Those who are thinking about getting under eye fillers should have realistic expectations and be aware that under eye fillers are not a permanent fix. You will need to have continuous follow-up procedures every 6-12 months if you want to maintain the new look.
Botulinum Toxin for Crow's Feet and opening up the eyes
Botulinum Toxin reduces the visibility of crow's feet by relaxing the muscles that surround the corners of the eyes. After you have Botox, you should notice that the skin underneath and around your eyes looks smoother, and the difference should be particularly significant when you smile.
The results typically last three months. In order to maintain smoothness around your eyes, you'll need to see your cosmetic dentist in Face Hub for follow-up injections every 3-4 months.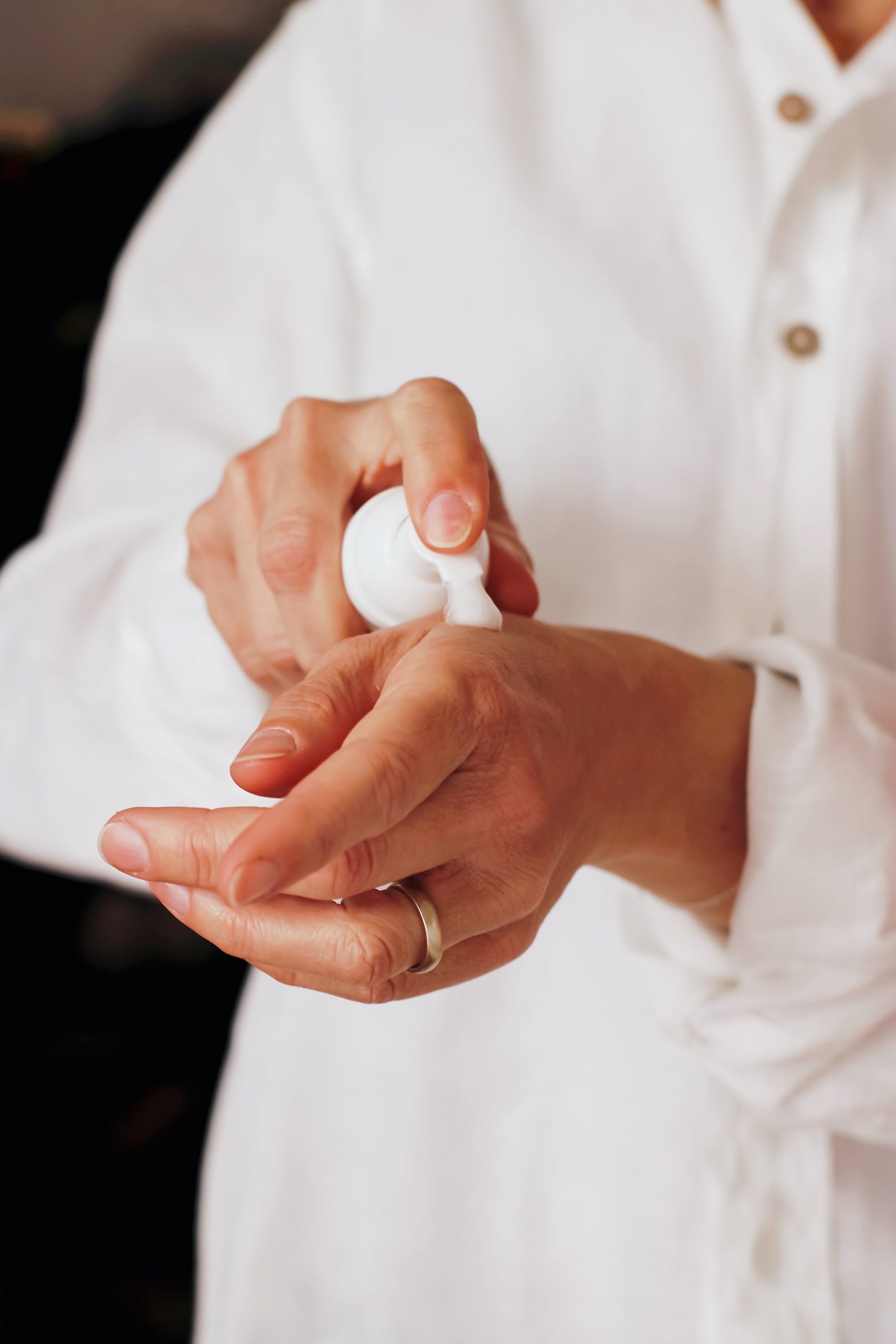 Medical grade skin care products for the eyes
At Face Hub they also recommend using at-home beauty and skincare alongside professional treatments to go deeper than just a superficial fix, and there are a few specific options they recommend that directly help with the eyes like Obagi and Dr.Levy skincare products. The skin around the eyes is completely different than the rest of the skin on your face. The area is much more fragile and sensitive.
Obagi products works to help restore the elasticity around your eyes and reduce the appearance of visible fine lines and wrinkles. This soothing, lightweight product helps build healthy collagen, gives a plump, firm texture, and helps alleviate dark circles and puffiness.
Dr. Levy's skin care is phenomenal, the products are proven to revitalise the dermal stem cells that create essential collagen for smoother, firmer, stronger skin. Phillip Levy is a laser and wound-healing specialist who strove to develop a way to re-boot 'worn out' cells and kick-start the production of collagen.
Micro Needling
Micro needling is a cosmetic procedure which involves pricking the skin with tiny, sterilised needles. The small wounds cause your body to make more collagen and elastin, which heal your skin and help you look younger.
You might also hear it called collagen induction therapy. Micro needling is used as a treatment for those looking to reduce signs of ageing in their skin and those looking to improve the appearance of their pores. It helps to lessen the appearance of acne scarring, improve skin elasticity, and lower the appearance of wrinkle depth as it allows the skin to regenerate itself.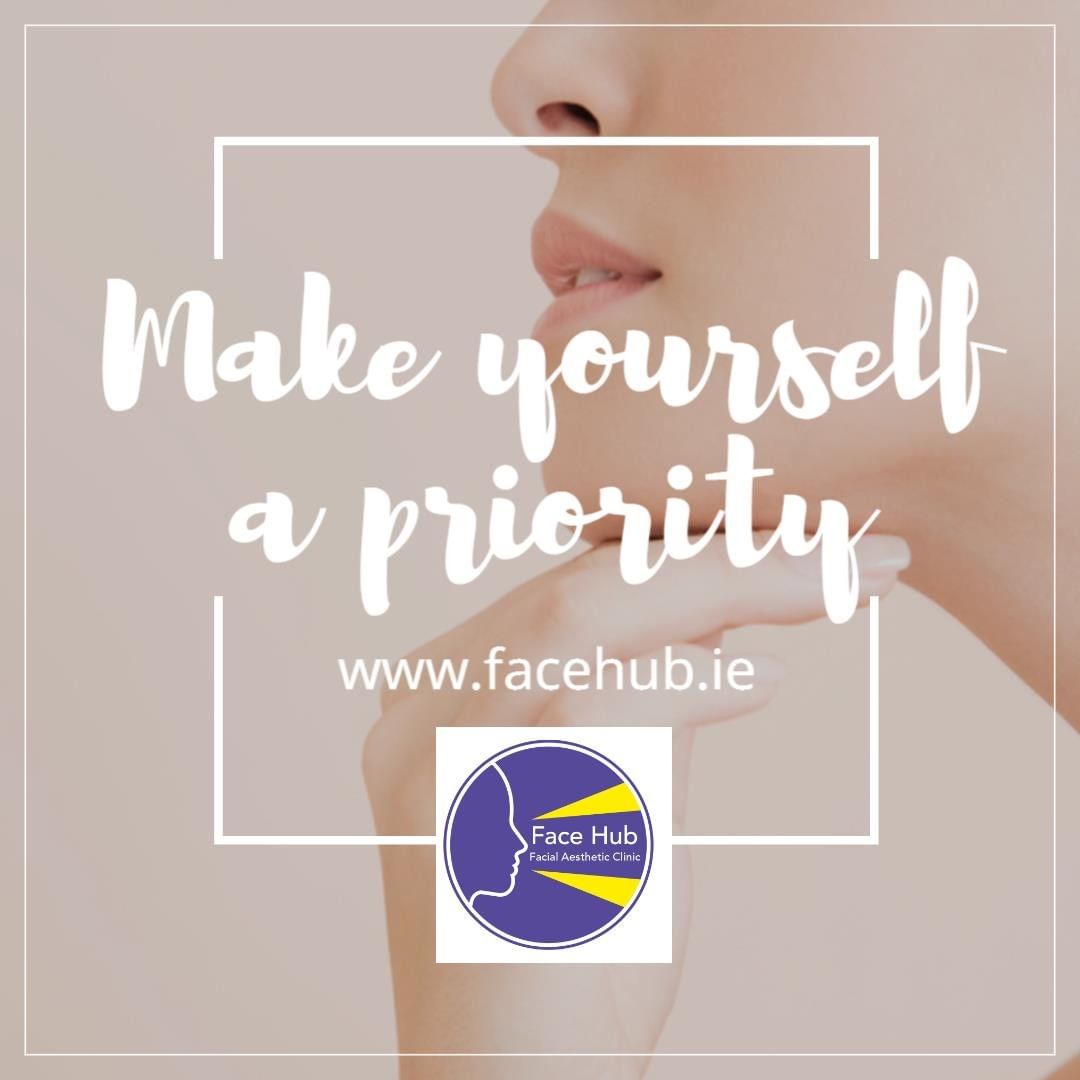 Platelet-Rich Plasma (PRP)
Platelet rich plasma is an extract of your own blood plasma that has been enriched with three to five times more platelets. Concentrated PRP contains several growth factors that stimulate healing. When this concentrated PRP is injected back into the skin, it initiates a localised stem cell response.
Mesotherapy 
The premise behind rejuvenation Mesotherapy, is that by delivering a mix of vitamins and nutrients directly to the deeper layers of the skin, you can 'wake up' skin cells called fibroblasts and have them start building new collagen fibres, helping to reverse the signs of ageing in your skin. A rejuvenation cocktail that contains vitamin C, which is known to increase collagen building and protect collagen from breakdown.
Other common ingredients include hyaluronic acid which is normally injected in larger quantities as a popular dermal filler. Besides those, a cocktail may include any number of vitamins, organic molecules and even plant extracts and homeopathic mixtures. These active ingredients manage to recreate an ideal ecosystem allowing regeneration of the skin by rehydrating, densifying, and softening it. It's been shown that laboratory cultures of human fibroblasts do respond well to a rejuvenation cocktail of vitamins, with treated cells being healthier and producing more collagen than untreated cells.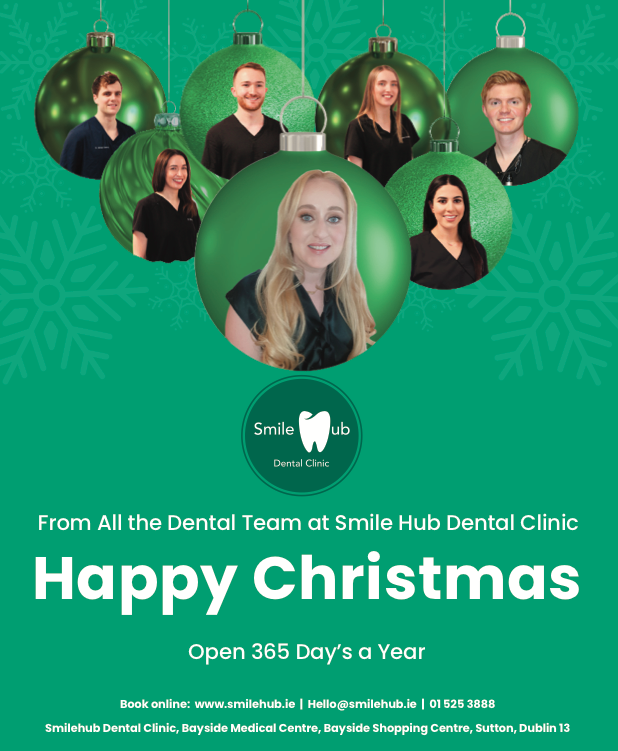 If you're interested in any of these treatments you can book in for a free facial aesthetic "tweakment" consultation to begin your personalised rejuvenation journey.
In Face Hub Facial Aesthetic Clinic their dedicated team of Cosmetic Dentists and experienced nurses are experts in facial reinvigoration with an emphasis on natural results. They offer a wide range of cosmetic injectable and non-injectable FDA approved treatments to showcase your facial features at their very best.
If you want to book your free medical aesthetic consultation with Dr. Fee click here.
Face Hub Aesthetic Clinic is located in Bayside Medical Centre, Sutton and to book your appointment give their team a call at 01 5253 700.