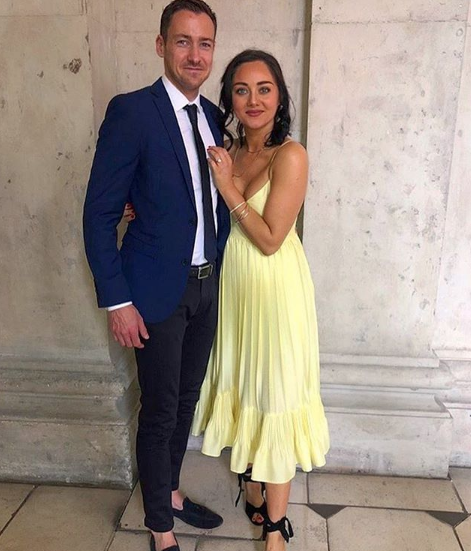 Audrey Hamilton has shared a heartfelt tribute to her husband Jack to mark his birthday.
The happy couple enjoyed a seaside picnic with close friends for the occasion, as they soaked up the sunshine.
"We headed off on our bikes this afternoon, got some takeaway fish and chips and sipped on some rose with lovely company," she said. "The sun came out and it was such a fabulous evening."
Sharing her love and adoration for her hubby, Audrey gushed, "Happy birthday to my absolute other half. My partner in crime, The Yin to my Yang, The Harry to my Sally, the Starsky to my Hutch, the Moulder to my Scully, the Cagney to my Lacey, the Kermit to my Piggy, the Batman to my Robin, the Laurel to my Hardy, the Simba to my Nala, the music to my ears, the Hip to my Hop, the drop to my beat, the peddle to my bike, the Peanut butter to my Jelly, the Fish to my Chips, the Wine to my Cheese (although I don't like cheese) the Salt to my Pepper, the Chips to my Dip, the Ice to my Cream, the corn to my cob, the lemon to my water, the Bubbles to my Bath, the Answers to my Questions, the Best to my Friend and most of all the Love to my Life!"
View this post on Instagram

The pair tied the knot during a romantic ceremony in Spain last year.
They said 'I do' in Carmen De Los Chapiteles, Granada, surrounded by their closest friends and family.
Presenter Georgie Crawford was also in attendance, looking beautiful as ever as a bridesmaid for the occasion.
View this post on Instagram