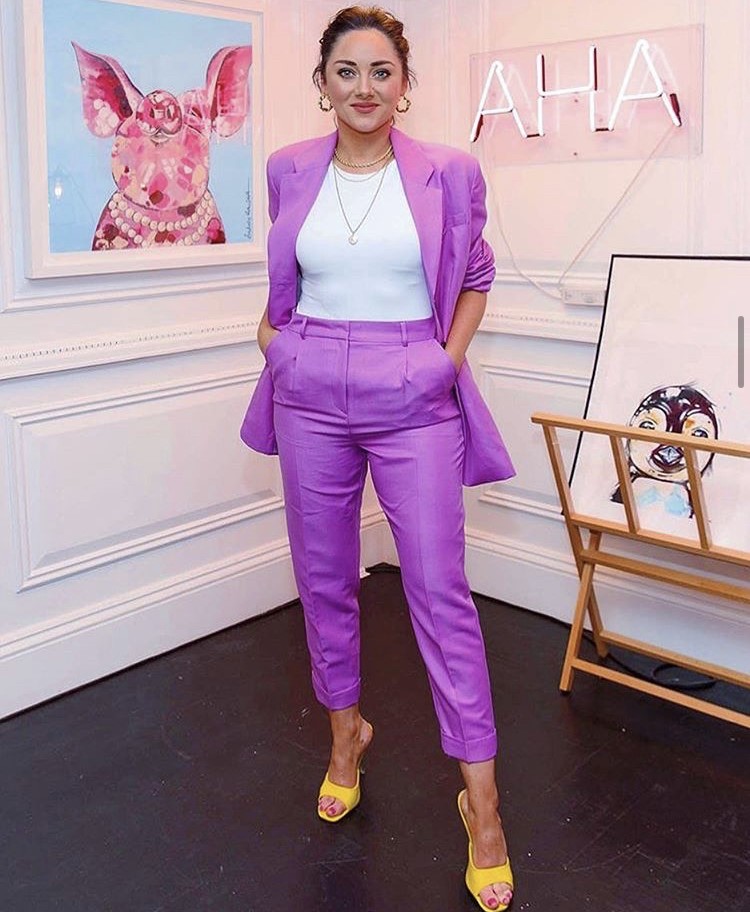 When you think of Irish pop artist Audrey Hamilton the first words that likely pop to mind are 'colourful' and 'quirky'. Her artwork makes for the perfect addition to any household decor, but now it's not just the walls of your home that can be adorned with her creations, you can too.
Launching her apparel brand 'AHA' – Audrey Hamilton Apparel this month, her unique take on prints and colours is bringing a fresh take to our wardrobes.
Taking loungewear to the next level, just in time for the approaching winter season – you can look cute whether you're chilling out on the sofa or braving the cold air for a brisk walk. Made from 100% cotton, the jogger and sweatshirts will keep you warm and cosy whatever you decide to do, all while sporting that iconic Audrey print.
The brand's message 'Be bold, you are already beautiful' rings true, as each item is unisex ranging from sizes S to XL.
Take a look at some of our favourites from the collection below.
Prices begin from €90 for joggers, and €180 for sweatshirts. Check out the full collection here.