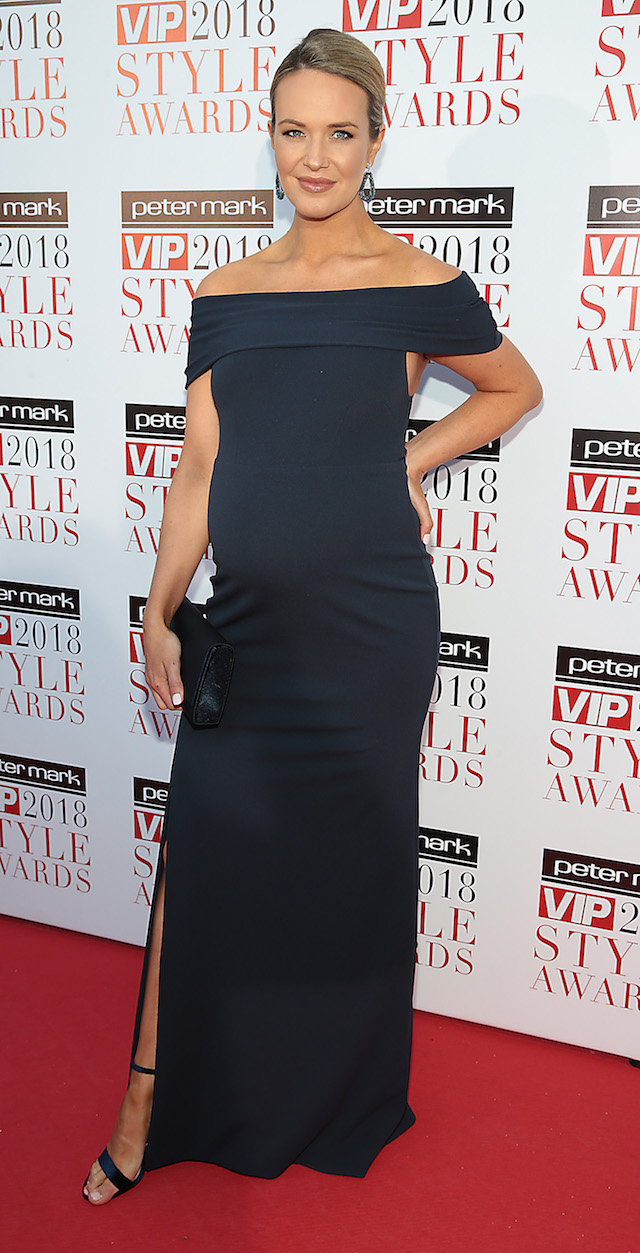 Aoibhin Garrihy has spoken about experiencing a 'lonely time' during her pregnancy.
The former Dancing With The Stars Ireland contestant is eight months pregnant with her and husband John Burke's first child, and is looking as stunning as ever.
But Aoibhin has now revealed that she struggled throughout the early months, and has looked to exercise to and mindfulness to keep her staying positive.
"While we were trying, and we really wanted it to happen, when I got pregnant I was really low in iron and lacking in motivation and the morning sickness was 24/7 for the first three months so that all hit me like a ton of bricks," the actress told yesterday's Sunday Independent.
"That period was a really lonely time and people don't like to talk about that but at the same time we both know we are very lucky to be expecting.
"I am in a very good place now. I love swimming and yoga and going for a run and walking the dogs. To me it's more about mindfulness rather than exercise.
"When I don't get out in the fresh air I start to feel it in my mind.
The beauty also spoke about criticism she has been receiving online about her pregnancy, after she was labelled 'irresponsible' by a follower for climbing Carountoohill while seven months pregnant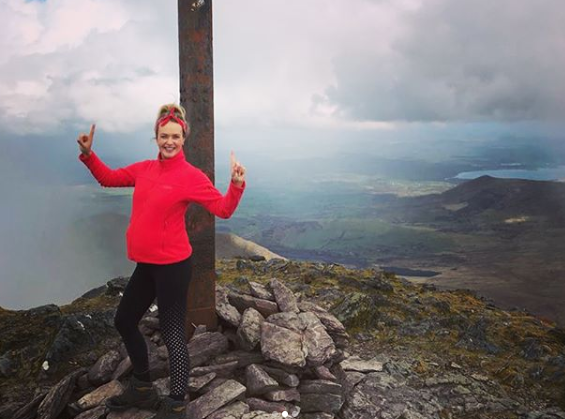 "The whole area of pregnancy and motherhood is a funny one. People are quite opinionated.
"When I uploaded a post about manuka honey, I was told I shouldn't be eating it because it breeds bacteria,
"Then when I posted a photo in a yoga studio I was told it was dangerous because it affects the blood flow.
"The most interactions I've ever had on social media is people telling me what's right and what's wrong in pregnancy," .