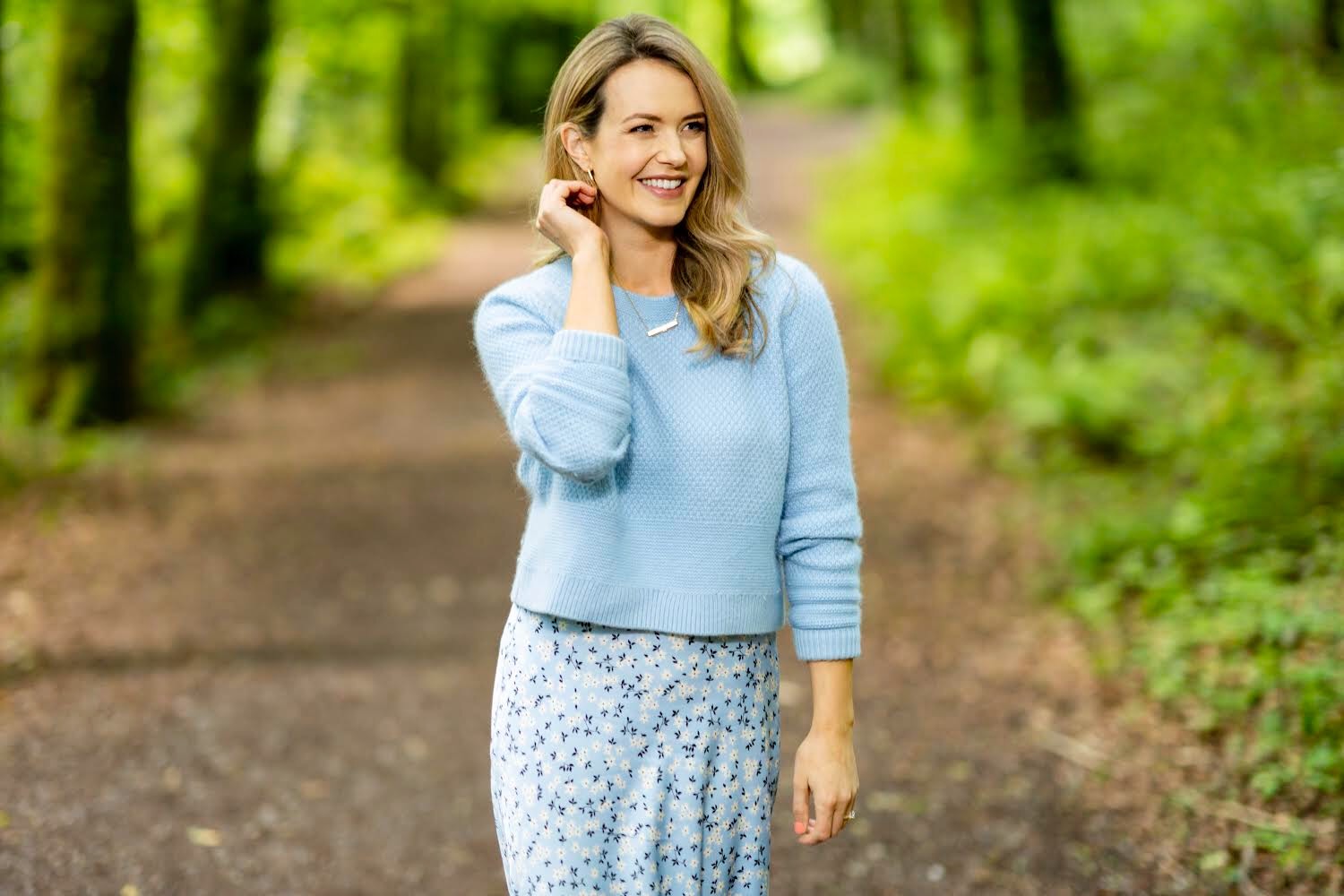 Aoibhín Garrihy had some lovely, happy news to share this weekend as she announced that she is expecting a baby. This will be Aoibhín and husband, John's third child together and she is beaming with excitement.
Sharing the news to Instagram the 32-year-old posted a picture with her two girls Hanorah and Liobhan eyeing up her new bump!
She captioned the snap; "Three under 3 will be a crowd this summer but we can't wait!"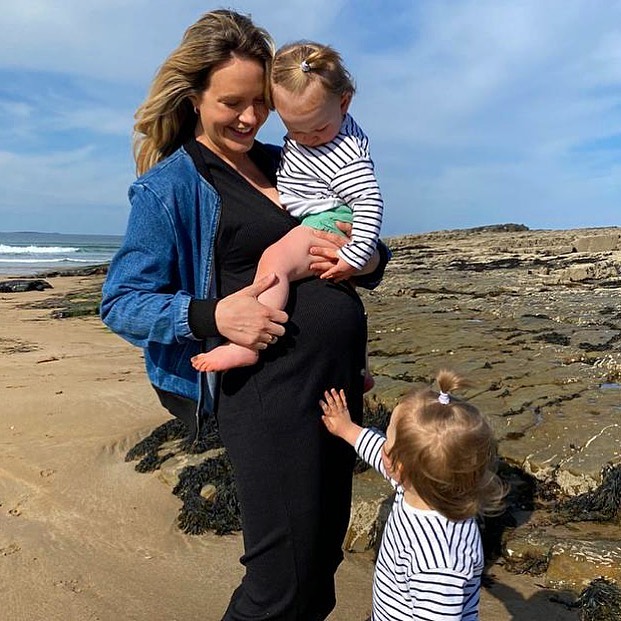 Aoibhín previously revealed that her husband John fainted during the birth of Liobhan. Speaking to her sister Doireann on her podcast The Laughs of Your Life, Aoibhín recalled, "The baby was coming. I was in the late stages of labour and John was with me."
"I had a really bad pain in my back. I was sitting on the edge of my bed and I just wanted him to create resistance. I closed my eyes and I was focused on my breathing…[I was] in agony, obviously."
"I had my eyes closed and I just asked him to do that and I felt a thump on my lap and I opened my eyes and he had fainted," she said.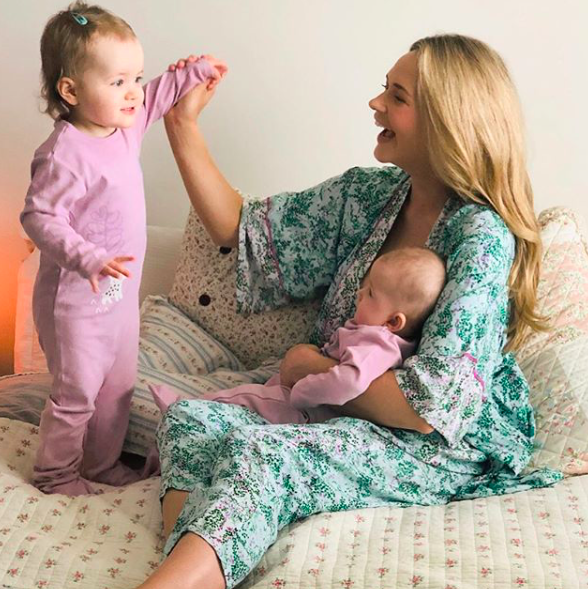 "And he was only there for a split second because the midwives – in fairness to them – just grabbed him and swept him away because they knew it would be really, really bad for me."
"One midwife stayed with me and she was like, 'You're okay, Aoibhin I'm here'."
After taking a few minutes to gather himself, John was brought back into the room just before the arrival of their baby.
Lets hope that things run a little smoother with the arrival of baby number three!