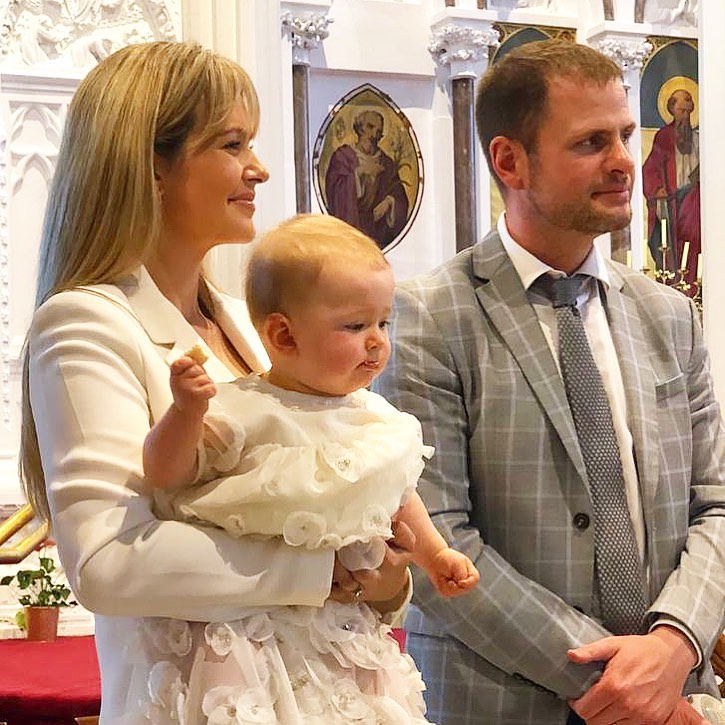 The Garrihy family had cause to celebrate this weekend as it was Aoibhin's daughter, Líobhan's christening day.
Sharing to Instagram Aoibhin revealed that the day was scheduled before but we can only assume was cancelled due to the Covid-19 lockdown. "Proud Mom and Dad today…Líobhan you're our little angel and today came a little later than expected but so worth the wait," she shared.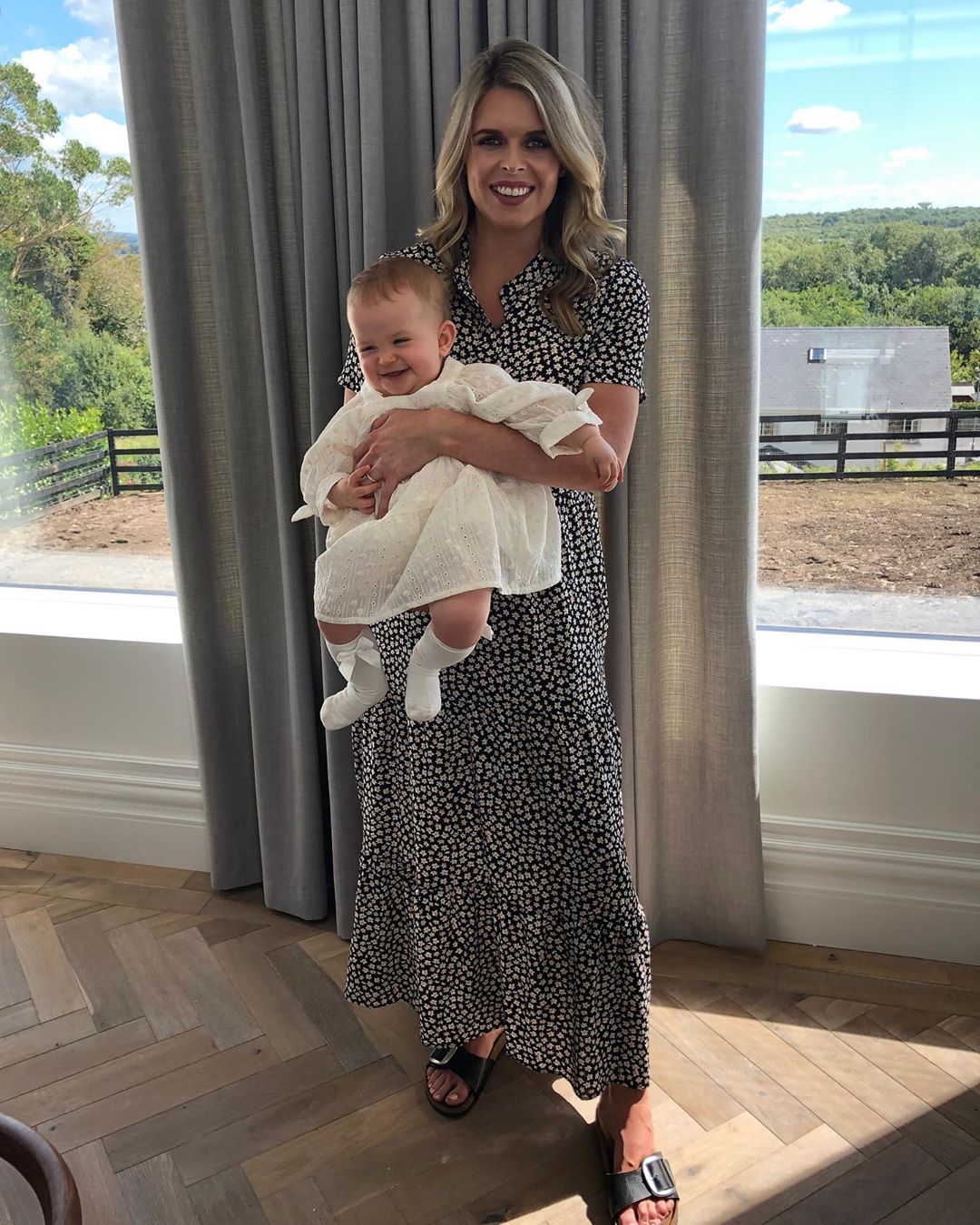 Of course Aoibhin sisters were there to celebrate the day with Ailbhe sharing a snap from the day; "A flying visit to Ennis to celebrate this absolute dote. Happy Christening Day lovely Líobhan xx."
Ailbhe is currently expecting herself at the moment, revealing recently that the "final countdown" is on!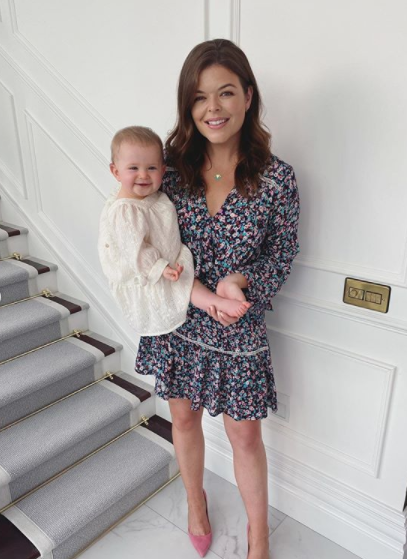 Doireann, who is Líobhan's godmother was also in Clare for the occasion sharing some gorgeous pictures of them together.
"Two peas in a pod pea. Beautiful Líobhan, I'll forever be your fairy godmother!"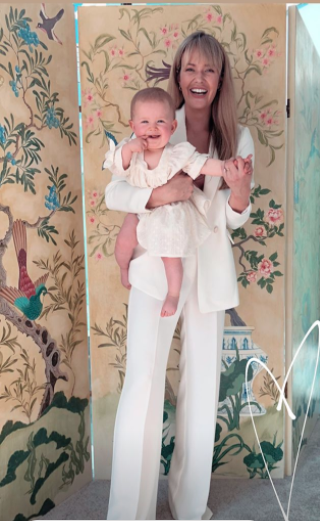 Aoibhin looked incredible on the day as she stunned in a wide-legged, white suit. Aoibhin and her husband John have been moving house this week and she shared the reason for the suit was because her legs are black and blue from moving furniture!
We hope the family had a gorgeous day celebrating!