Angela Scanlon has opened up about her experience with eating disorders in the past. The Irish presenter revealed this intensely personal experience in her new book which is partly a memoir and partly self-help, Joyrider which comes out later this month.
In a excerpt from the book which was published in the Irish Independent this weekend it goes into more detail about her struggles with disordered eating and how she overcame it; "I managed to paint a decent picture and life looked good. I got the big entertainment TV job, I had a hair ad, I did all the glossy red-carpet things and I was more miserable than I have ever been in my life."
"I have lived for many years split in two: my outside face beaming and smiling, relentlessly positive; inside in turmoil. I would put my mask on and do the thing, then come home and crawl back into a shell that felt like a foreign country."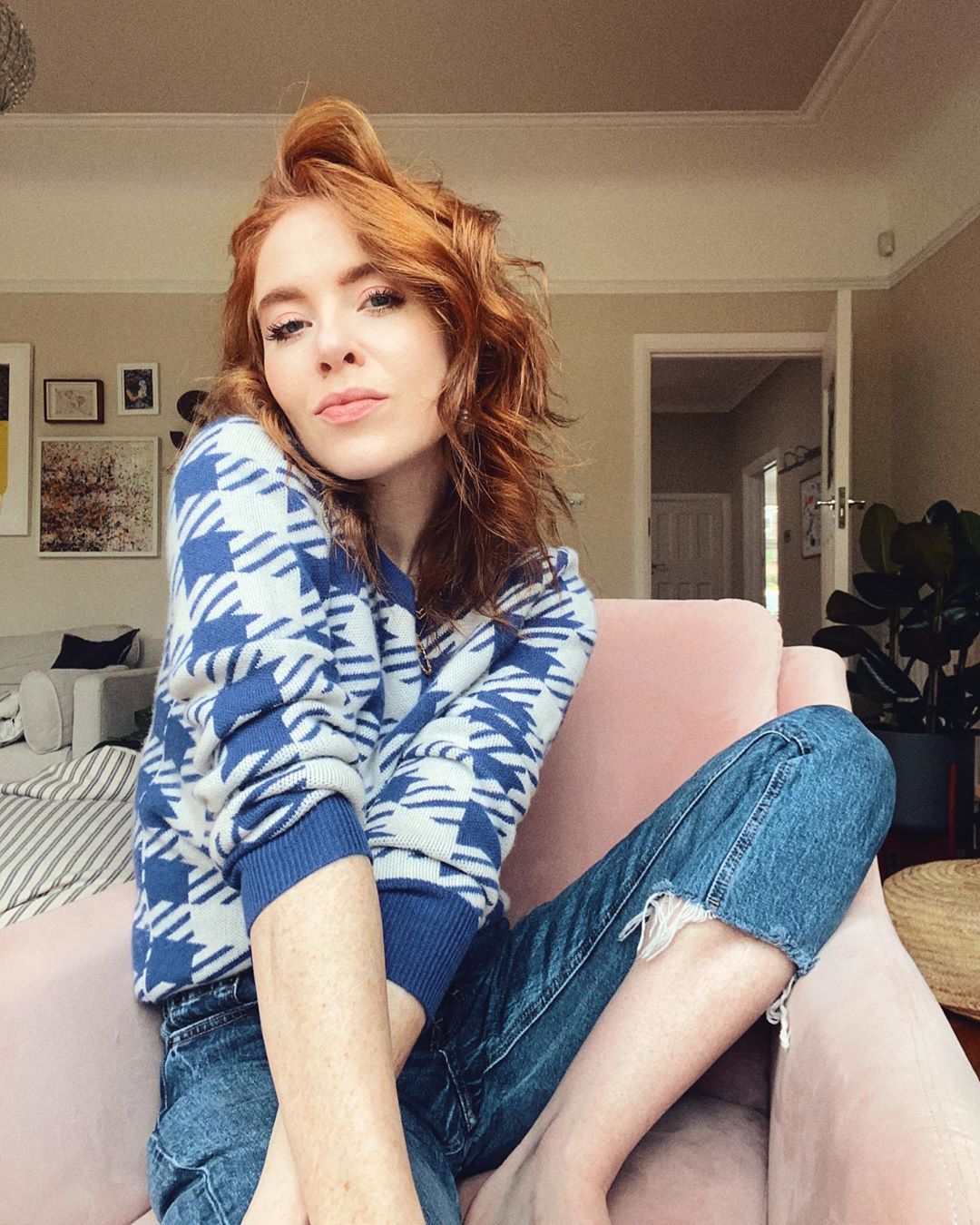 Continuing, Angela shared that she eventually went to therapy to help her find a way out of this dark time where she lived with anorexia and bulimia at certain points of her life.
She said; "I felt like the two versions were me, but one was acceptable, and one wasn't. One was loveable and one wasn't. One was tolerable and one was repulsive."
"People see me on telly and my 'brand' — and I say that in quotation marks — is very upbeat and positive, which is absolutely part of me. But I think people assume that means there's no suffering and there's no pain or there's none of the difficulties that they might feel."
"I wished that I knew somebody who I could relate to who was open enough to go, 'you can do all these things and also have felt all these things'," she added.
"It was weird to begin with — it was experimental and I kind of felt like it was something I was just dabbling in, so I could kind of say, 'Oh, I've tried that'. My eating disorder gave me something I could control, all day, every day. It seduced me into believing it was me who held the wheel."
The Bray native revealed that she was releasing her first book back in January of this year and it promised to be a deeply personal read. At the time of the announcement she said; "I've written a BOOK!! I can't quite believe I'm writing that… but here we go."
"JOYRIDER is a bumpy read! It is the most open I've ever been about a lot of stuff I've never really talked about. It has felt equal parts exciting and terrifying but… it's also felt liberating to share parts of myself that I have hidden for a long time. I hope that in doing so it might allow you might feel a bit less alone or maybe just less weird!"
Continuing she said; "I hope if you're not where you want to be right now that you'll feel hopeful and empowered and armed with some tools that will help you live a life that feels FULL. I hope after reading it you'll feel stronger, more hopeful, defiant, more connected and compassionate, MORE YOU."