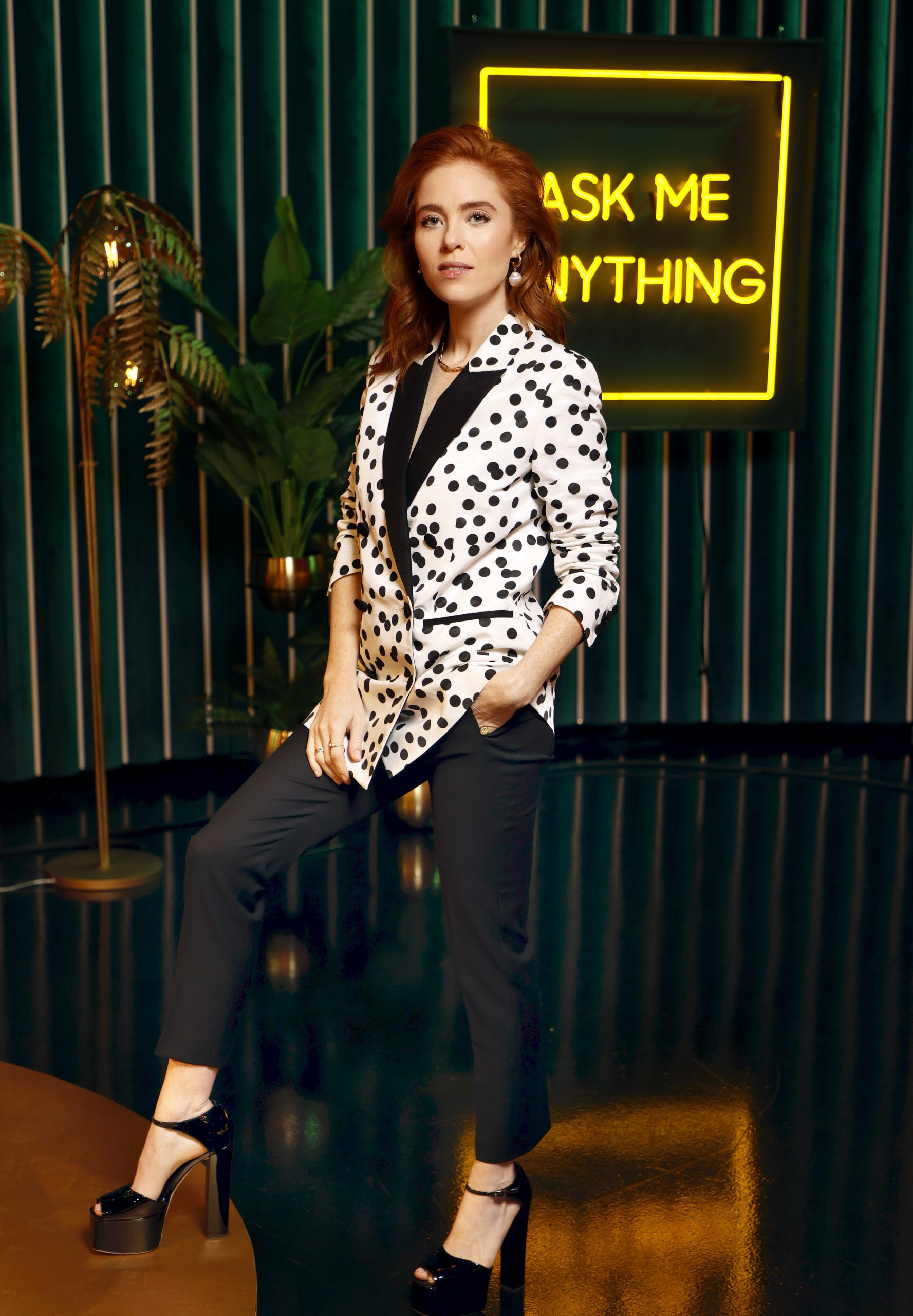 It's an exciting year for Angela Scanlon, with baby number two on the way, and she has also been working on an exciting project behind the scenes which she has announced today. The Irish presenter has written her first book!
Yesterday she teased on social media that she has some exciting news on the way, and today she shared both the title and the cover of her very first book.
Her book, Joyrider, which of course has a funky and vibrant cover just as we'd expect from Angela, is a deeply personal book.
View this post on Instagram
Revealing the exciting news to Instagram today Angela said; "I've written a BOOK!! I can't quite believe I'm writing that… but here we go."
"JOYRIDER is a bumpy read! It is the most open I've ever been about a lot of stuff I've never really talked about. It has felt equal parts exciting and terrifying but… it's also felt liberating to share parts of myself that I have hidden for a long time. I hope that in doing so it might allow you might feel a bit less alone or maybe just less weird!"
Continuing she said; "I hope if you're not where you want to be right now that you'll feel hopeful and empowered and armed with some tools that will help you live a life that feels FULL. I hope after reading it you'll feel stronger, more hopeful, defiant, more connected and compassionate, MORE YOU."
View this post on Instagram
In other exciting news, Angela shared that she and her husband, Roy Horgan were expecting their second child together last October. The happy couple are already parents to three-year-old Ruby, and can't wait to expand their brood, with a gorgeous new addition.
Sharing the joyous news to social media, Angela cradled her growing bump and said, "So this is happening. I'm pregnant and apparently already prepping for actual labour."
"Baby Horgan The Second (official title) arrives next spring. Feeling very lucky and excited."
Angela's new book is available to pre-order today and will be on shelves in May.