Amy Huberman is straight off a photoshoot when we chat. She was MCing an event the night before. But worry not, she's still a whirlwind of energy.
With three children at home, her acting career, her screenwriting credits and of course, her three novels, we wonder when she gets a chance to breathe.
"It's funny it's like all things when you list it out it feels like a lot," she tells VIP Magazine with a laugh.
"But it's spaced out over a huge amount of time. I started writing the book before I had Ted."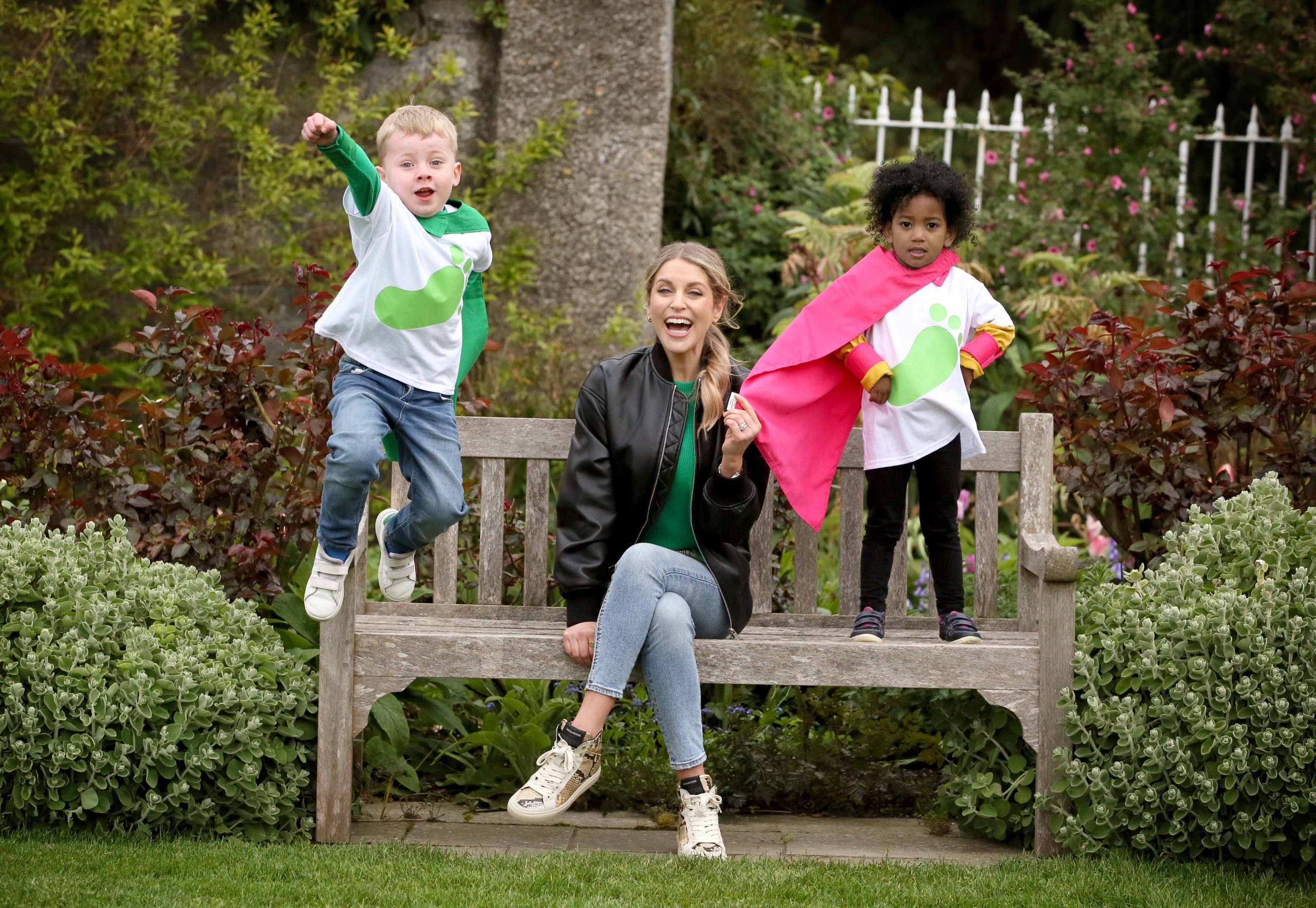 Her youngest child is now two years old! But surely it's still a lot to juggle.
"I'm good at spacing things out," she reassures us as she marks the 20th year of the Barnardos Big Toddle.
"Writing is quite good because I can't write all day. I write in the morning and then do all the regular kid stuff in the afternoon. It's just busy mashing the two of those."
She smiles before continuing: "It keeps life interesting. I'm really used to it."
Of course, she is quick to admit that are times when she is "really busy" and it "can feel like too much".
"But it's not consistently always like that. I'm better at going, 'Right I'm done now'. It sounds like a lot, but when you look at it, it's taken place over a year-and-a-half or two years. I'm writing a little thing at the moment, but it's not a huge thing.
"As much as I love writing, I had a long block, especially with Finding Joy before that where there was big projects at the back of my head. As much as I loved it, it felt like I was doing the Leaving Cert for three years. I was like, 'I have to go and study. I have to go and study. I have to go and study.'," she says with a laugh.
"I am good at sitting down for two or three hours and actually beyond that I'm not much use. I'm just staring at a blank screen. I try to dip in and out as much as I can, family life is busy as well. Like everyone there's no answer, it can be a bit of a juggle. I'm grateful to do something I really love and I appreciate those opportunities as well."
So is this line of work, an actress, a screenwriter and an author, something she expected for herself?
"No! I never went to drama school. I never studied English in university. So I never thought this was going to be the trajectory in my life," she confesses.
"I get to do a job I really love. The downside of it is there is no certainty. But that's life. The flip side again is that a lot of it feels like an adventure because it's the unknown. I do feel really, really grateful for the opportunities."
She confesses: "I never thought I would write three books, back when I was in school. I wasn't even the strongest in my class in English. I think there are opportunities for people to come at it from different angles. That's been a joy as well. Everyone has a different story and a different way they've come to it.
Of course, one of the incredible opportunities she has had is to become firm friends with Jane Seymour after they worked together on Harry Wild.
"Working with Jane was so special, she is so magical. She is so much fun, she has so much energy and has lived such a life! It's really special to be around her."
Another string to Amy's bow is her work as an Ambassador for Barnardo's. She has worked with the children's charity for 10 years.
"The work that they do is incredible, giving young children the best chance in life. I feel lucky to be an ambassador with Barnardo's," she tells us.
To learn more about the 20th year of the Barnardos Big Toddle, a fun half-mile sponsored walk for crèche and pre-school-aged children, click here.